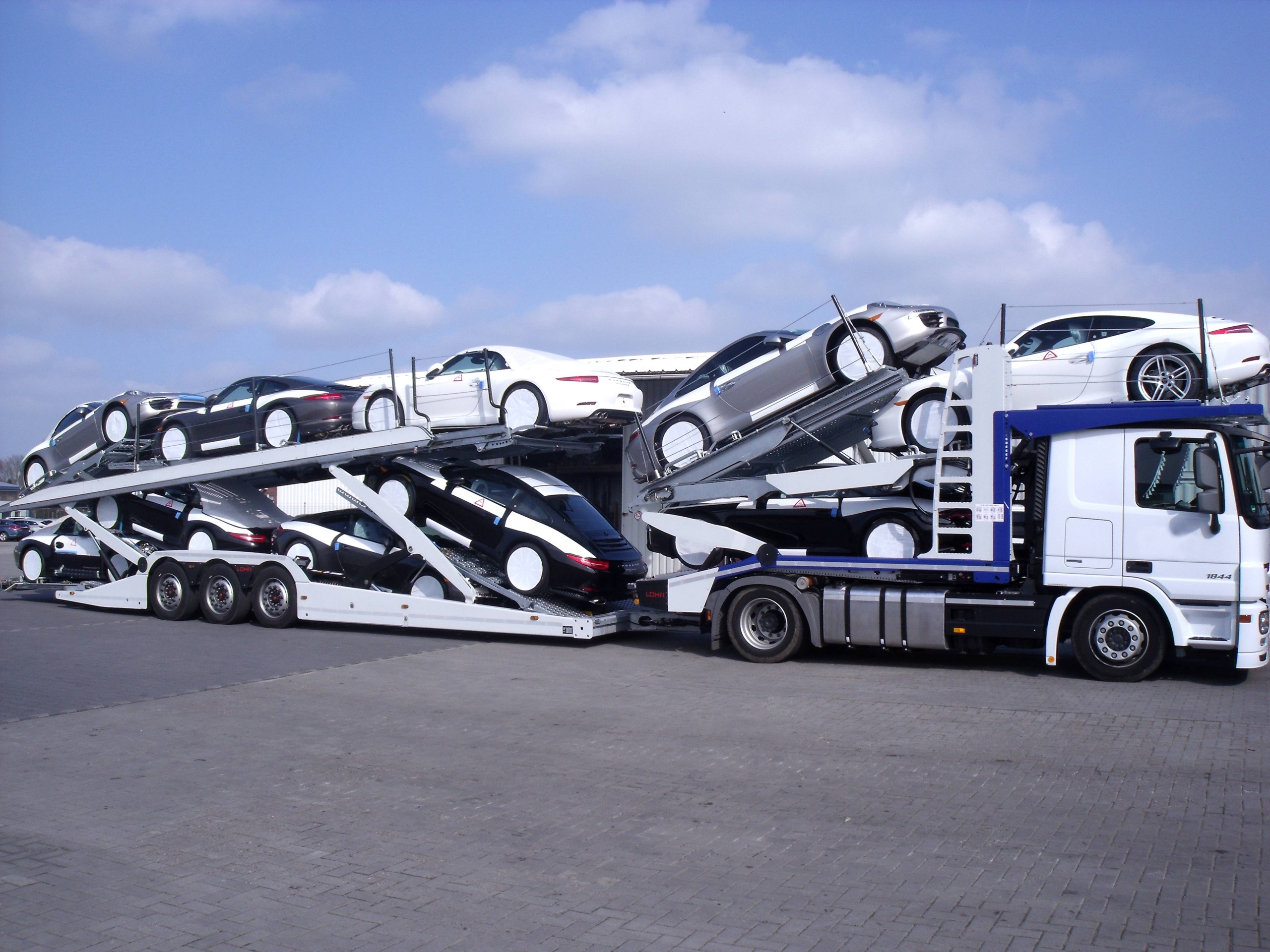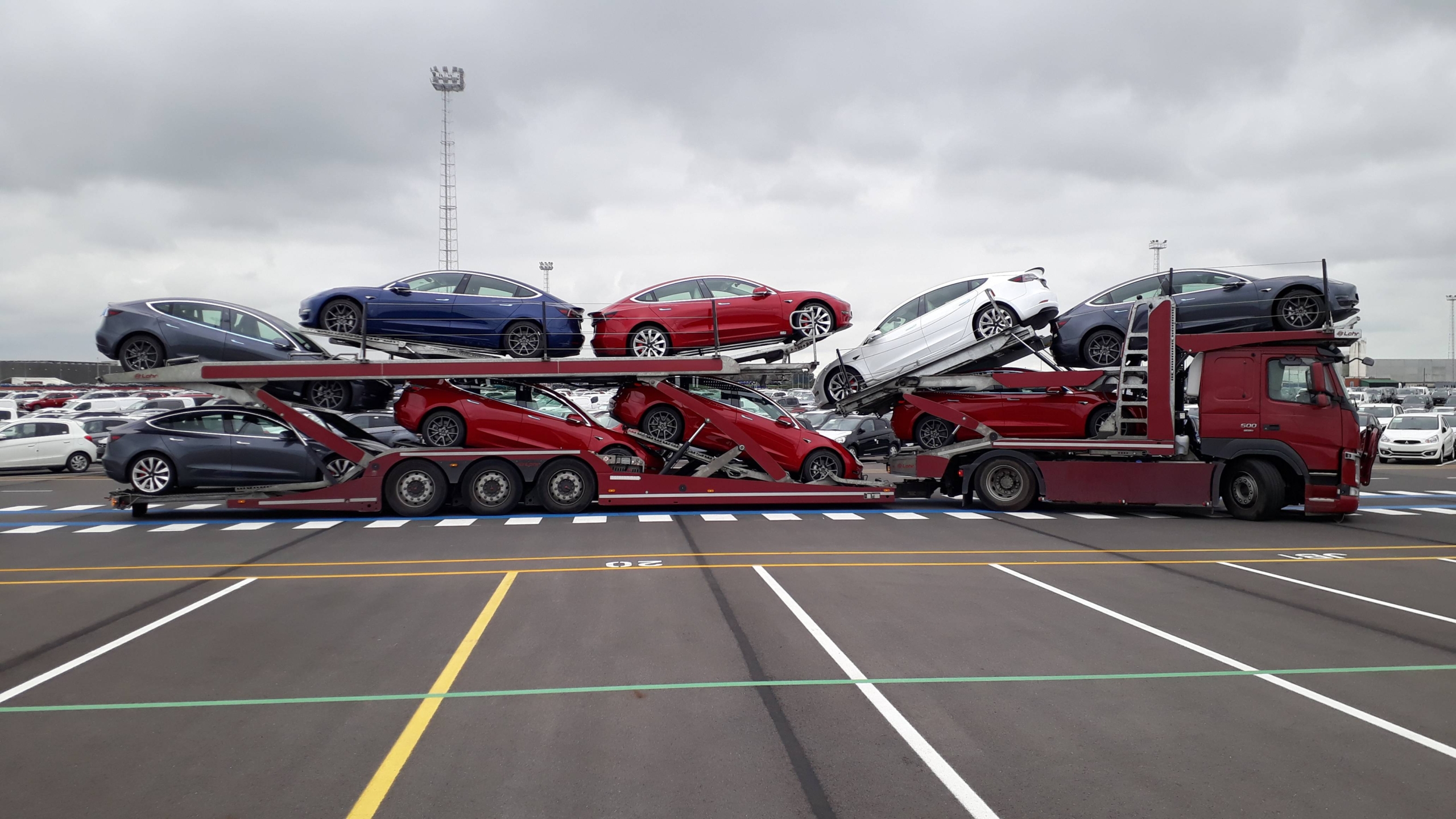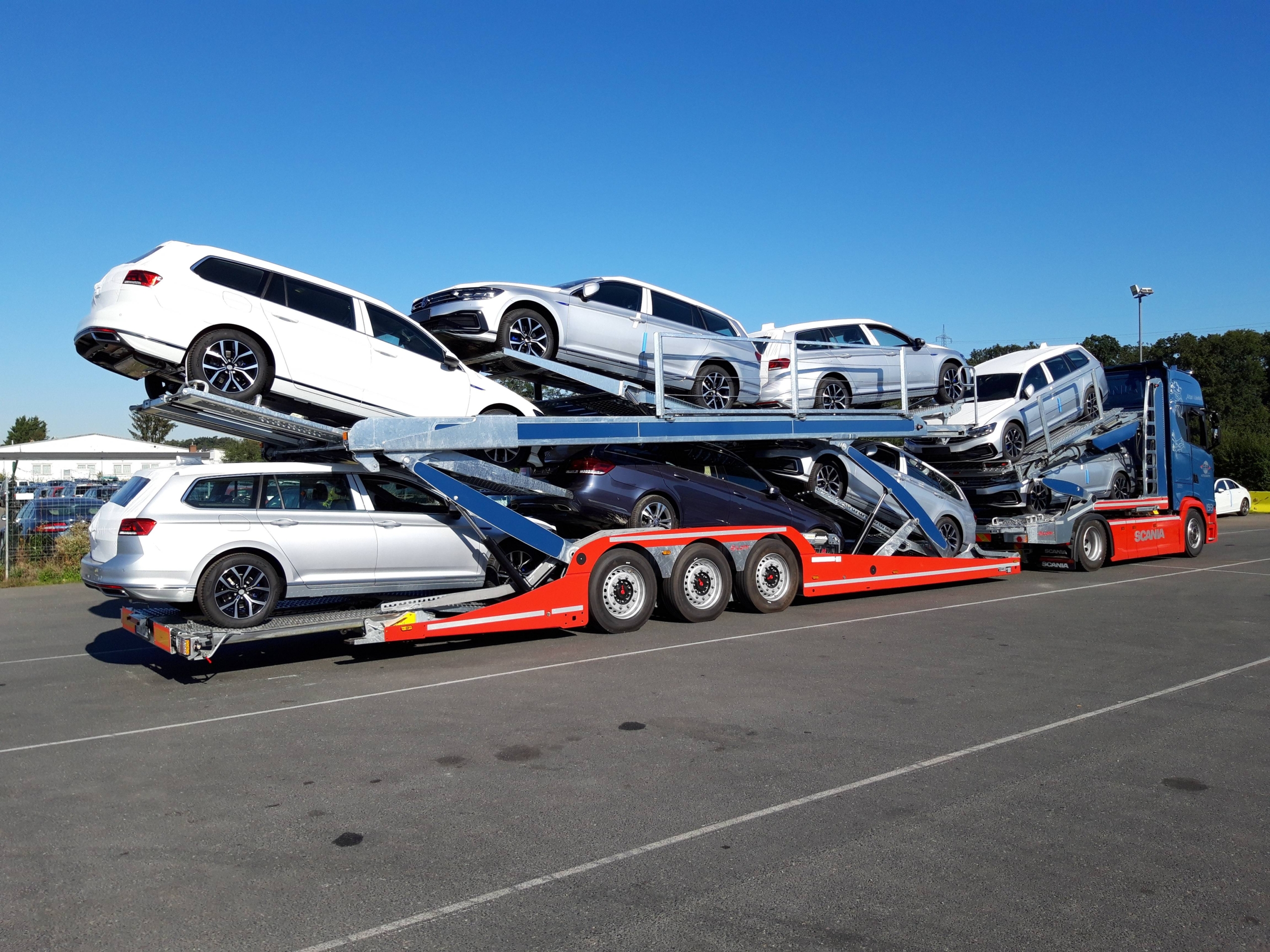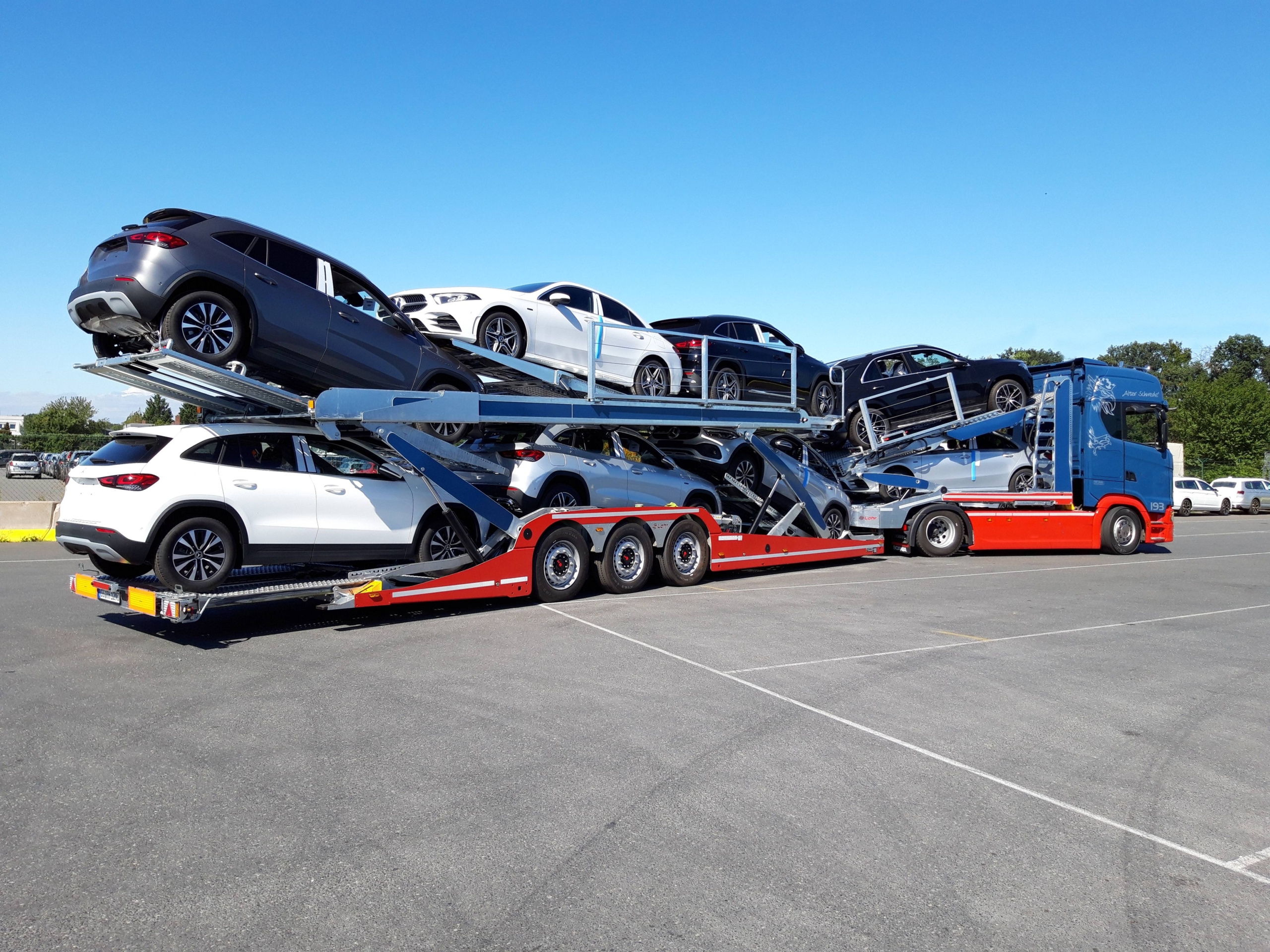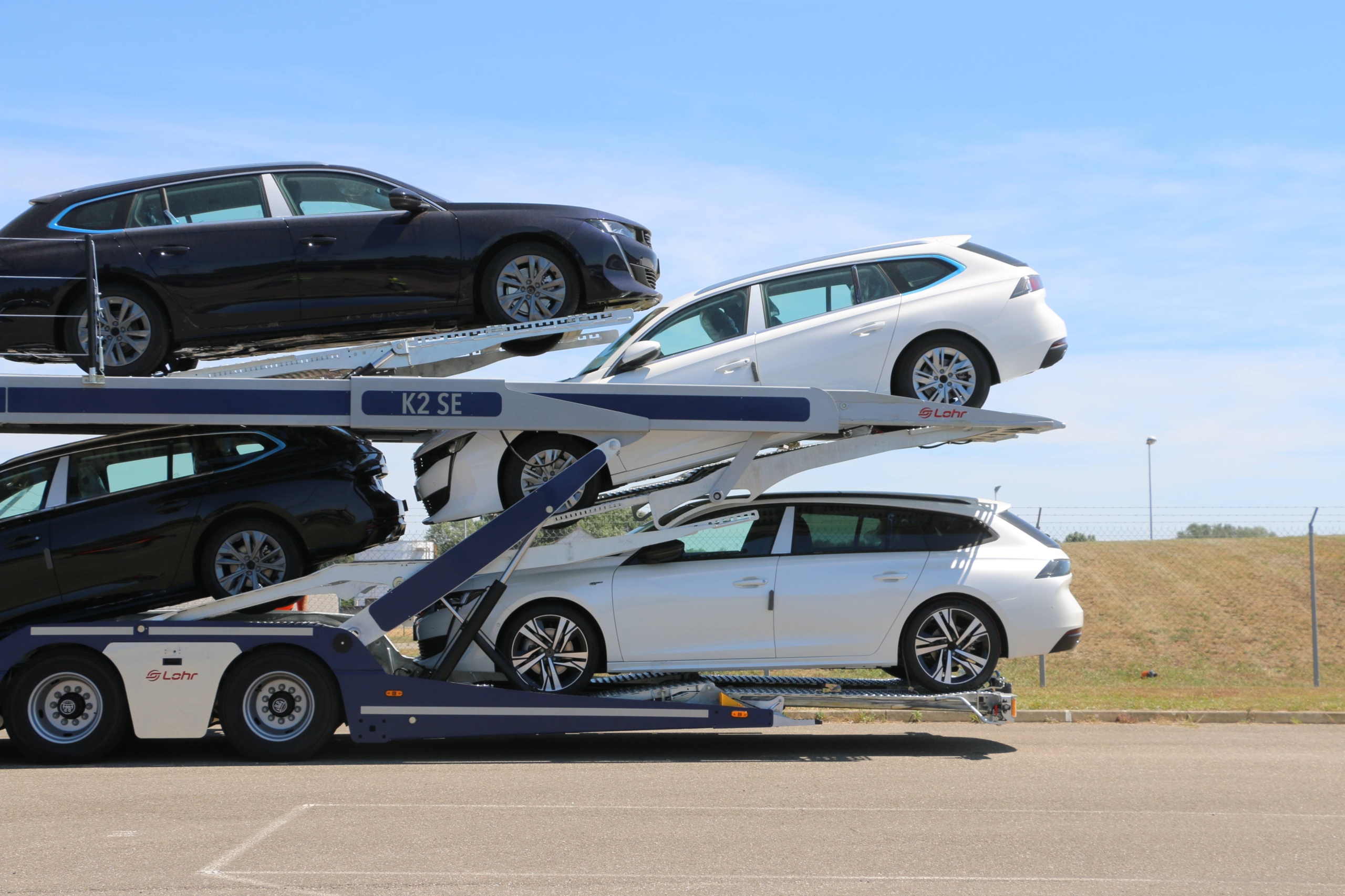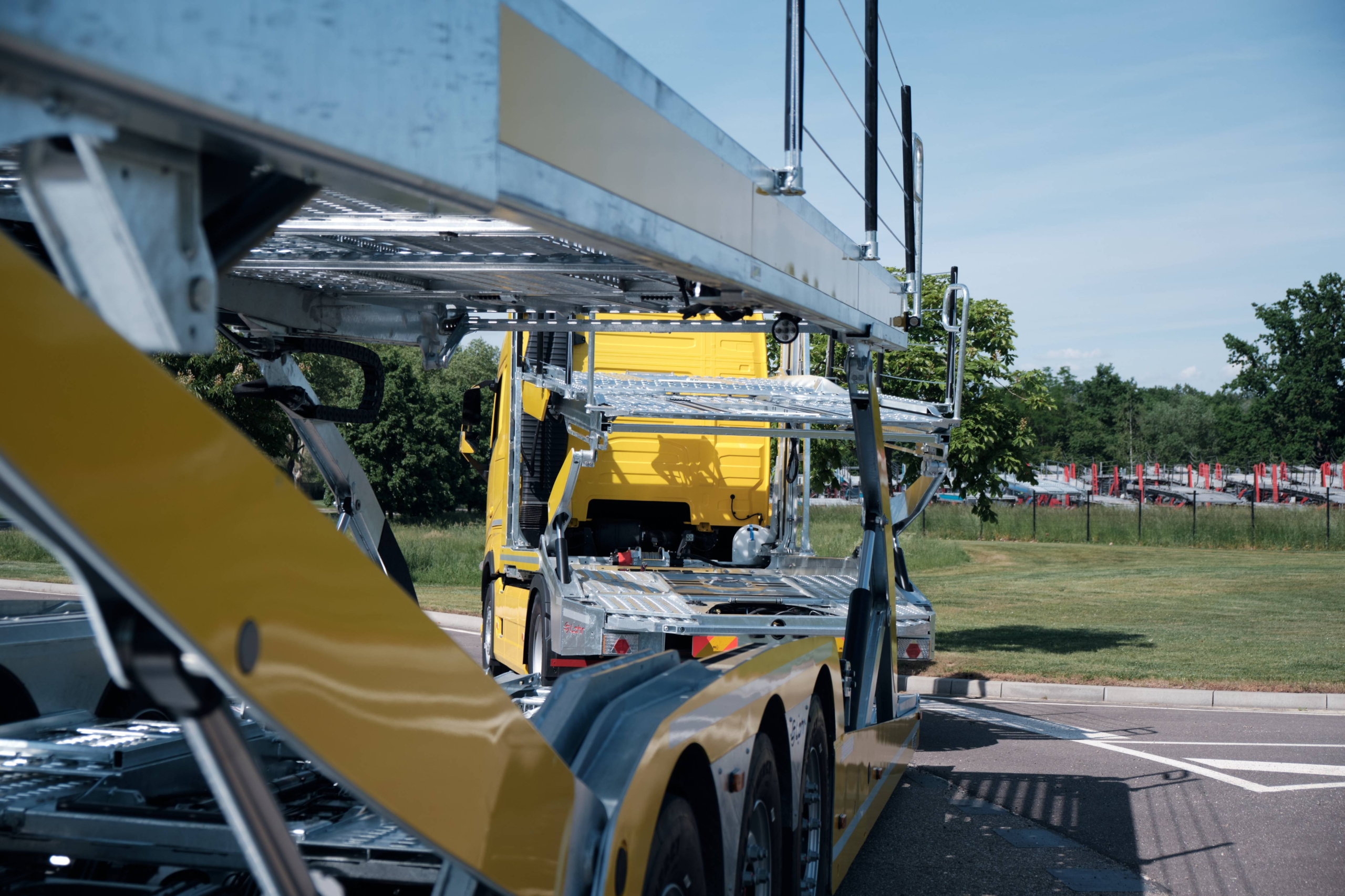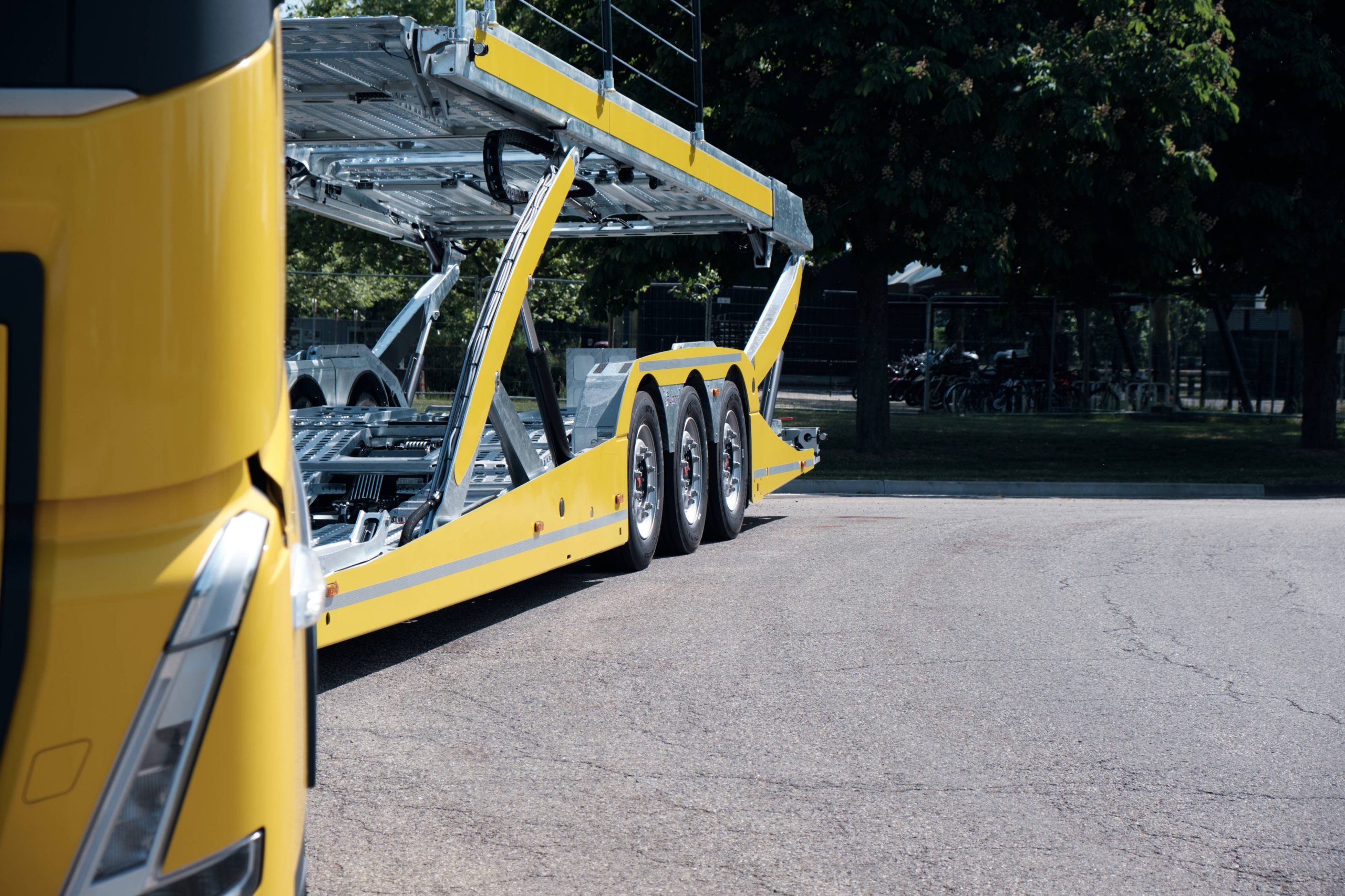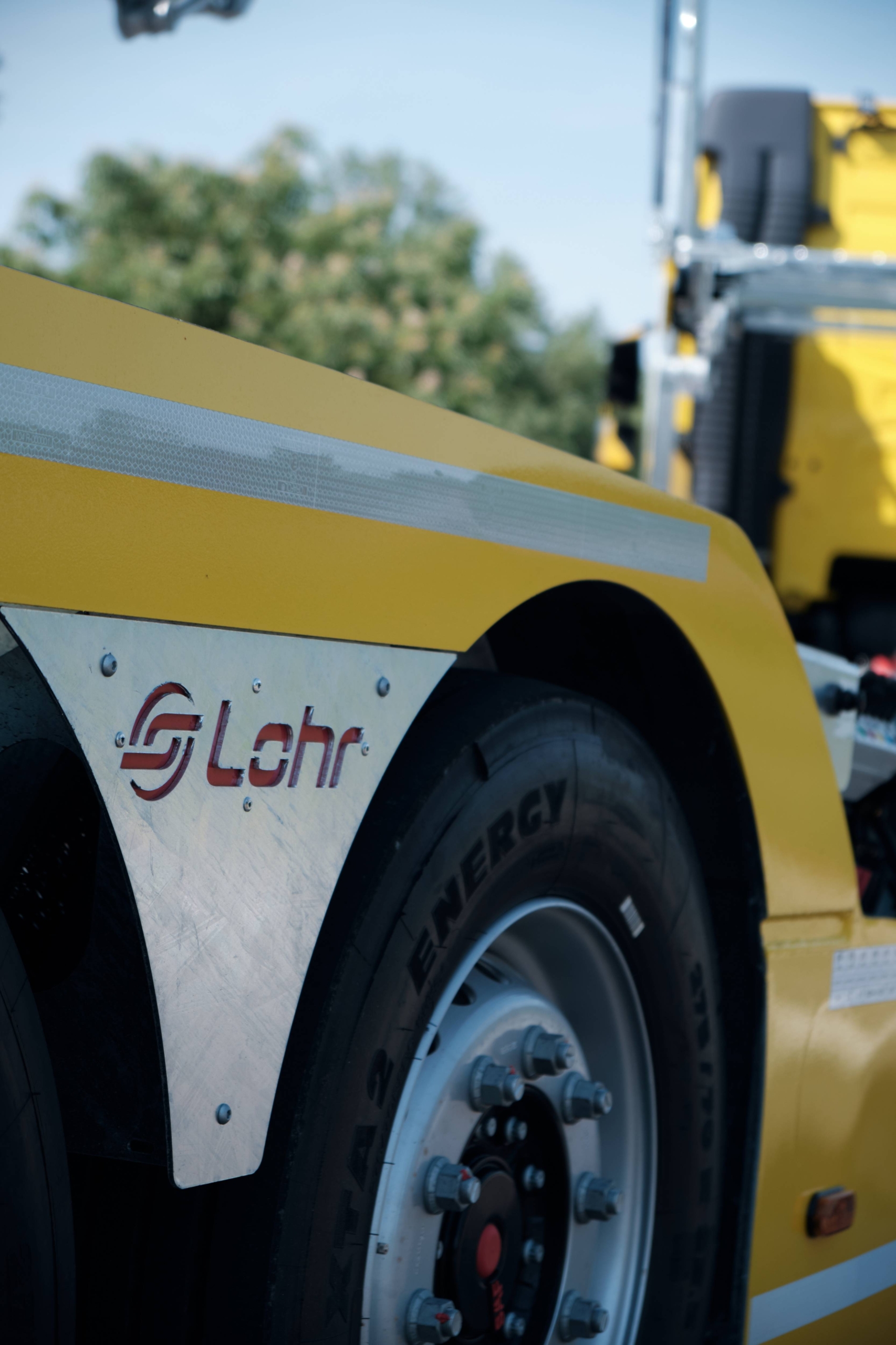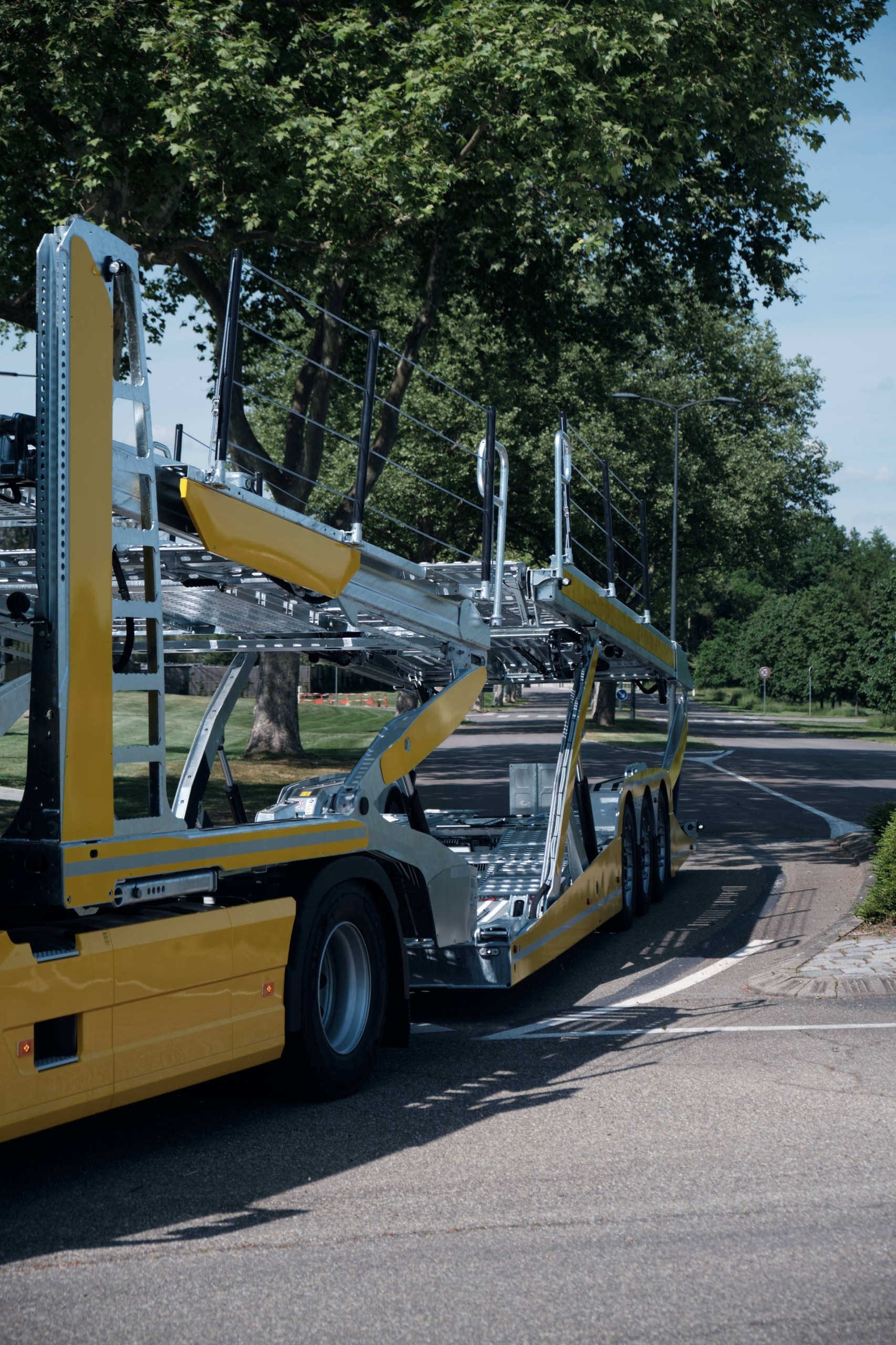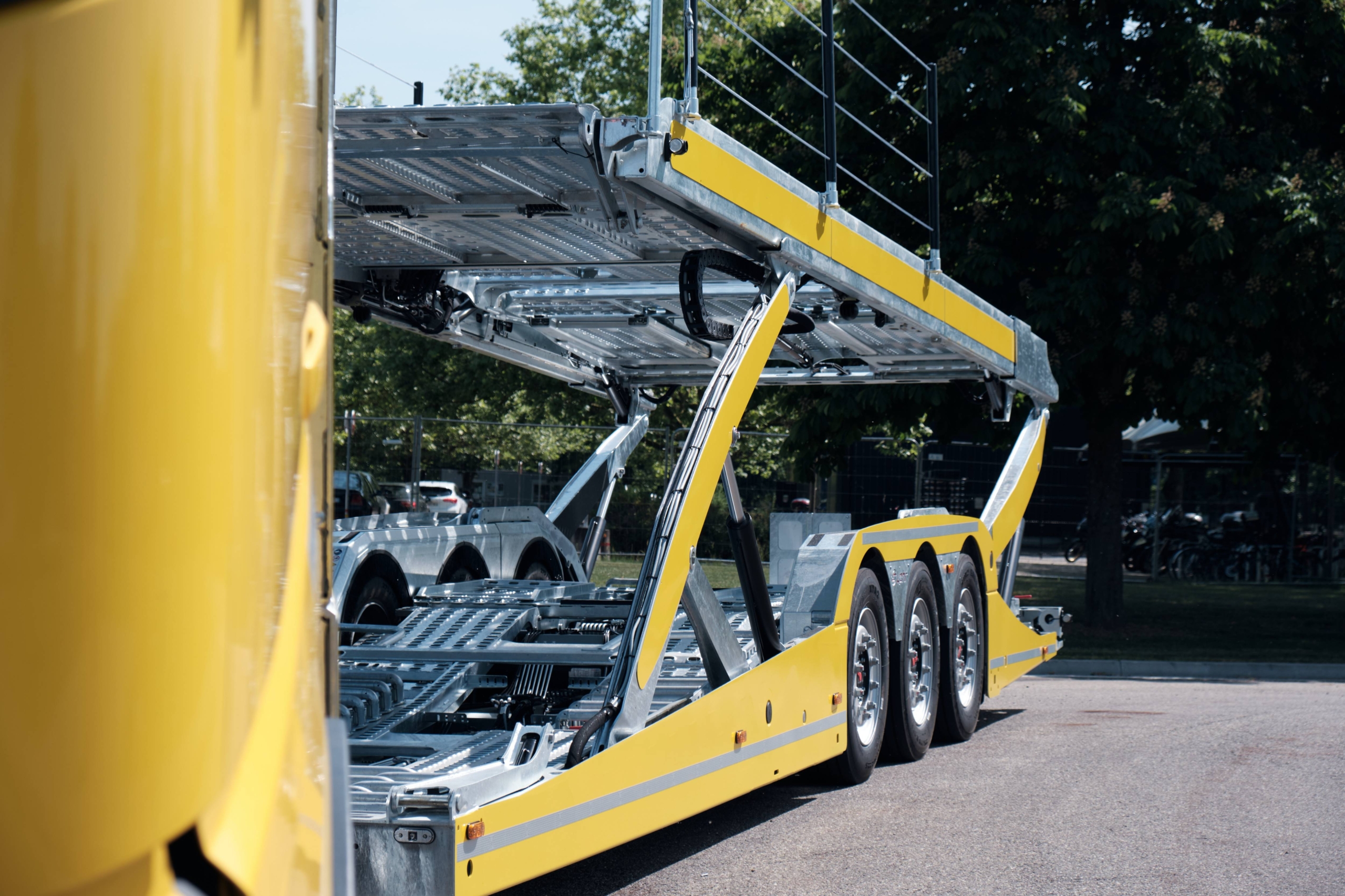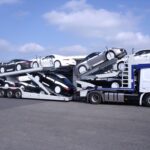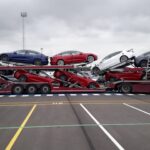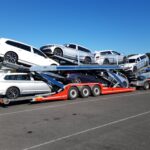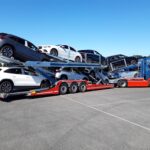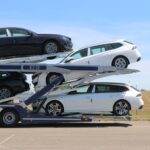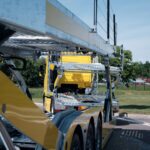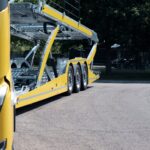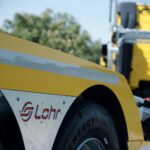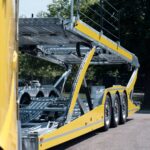 Engineered to be adapted on tractor chassis with short wheelbase (3 800 mm+/- 100 mm), the Eurolohr 300 range is a family of bodies & trailers intended to carry out loadings of light vehicles and light utility vehicles with driving track going above the axles.
A long trailer
This up to 12 meters long trailer allows for a higher loading capacity than a trailer for the "traditional" configuration (rigid truck + trailer), while providing better loading angles. It is much more user-friendly, and the load can be optimized to comply with each country's road regulations.
Stacking systems are optimized, few accessories are required and the operating position is ensured by hydraulic cylinders with mechanical stops.
A double use road tractor chassis
Using this homologated kind of tractor chassis gives the following benefits:
Full compatibility with ISO semi-trailer
better selling price on second hand market
Flexibility and financial advantages by sub-contracting the tractor part (renting): maximum use of the car carrier, more investment capacity, commercial reciprocity (free choice of the tractor make)
A body removable in a few minutes
usable in relay conditions,
swapping of tractor chassis without convoy standstill
quick coupling on homologated double type tractor chassis, wheelbase between 3700 and 3900 mm,
low cost body swapping and nil standstill duration.
Reduction of idle time for both elements during maintenance.
A more economical and efficient running gear
lifting of the lower trailer deck to allow the loading of vehicles above the axle
Larger way between the wheels (1970 mm)
Discover more products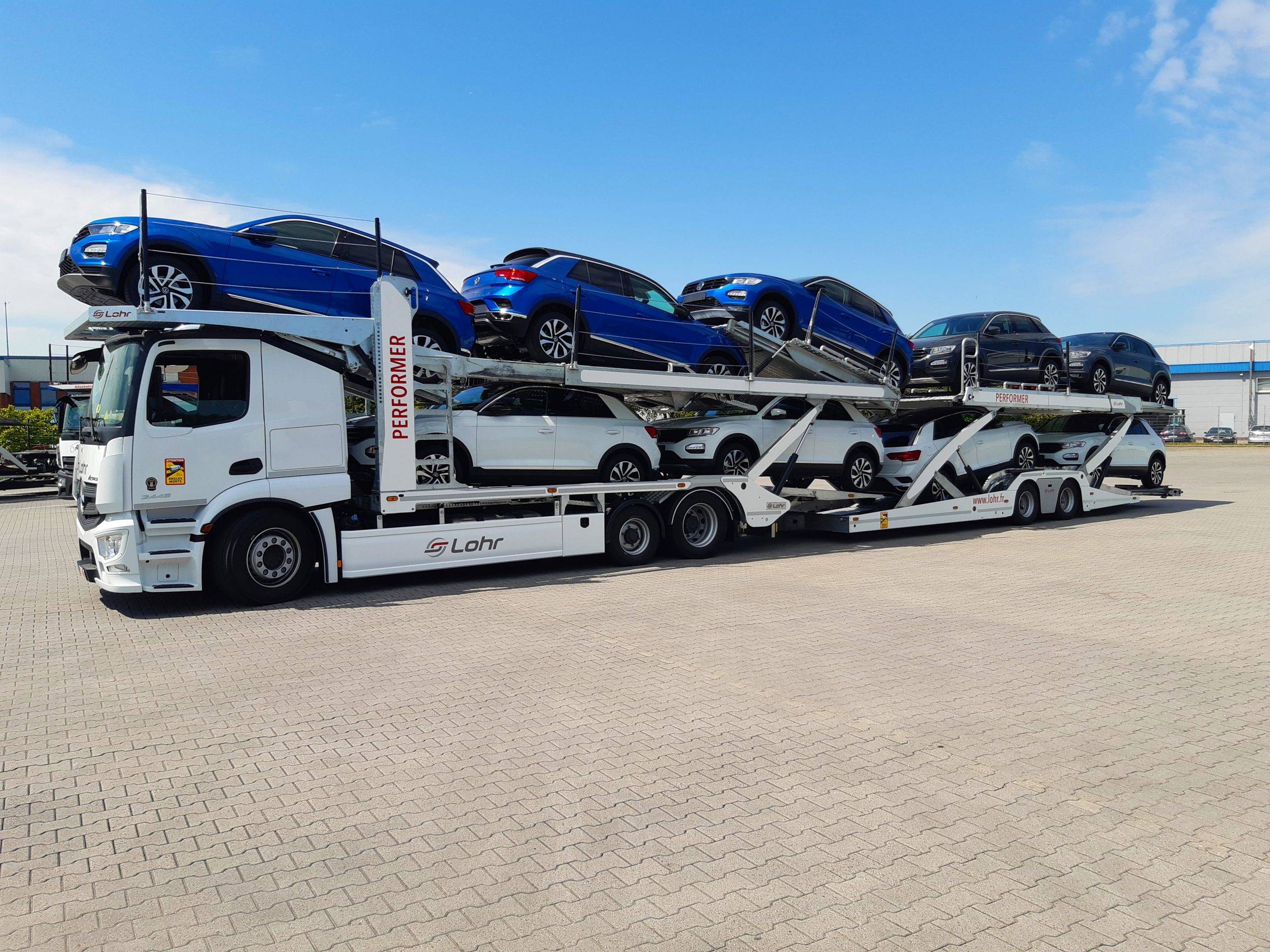 PERFORMER
Engineered to complement the Eurolohr line of trailers, Performer addresses the requirements of European carriers for mixed cargo.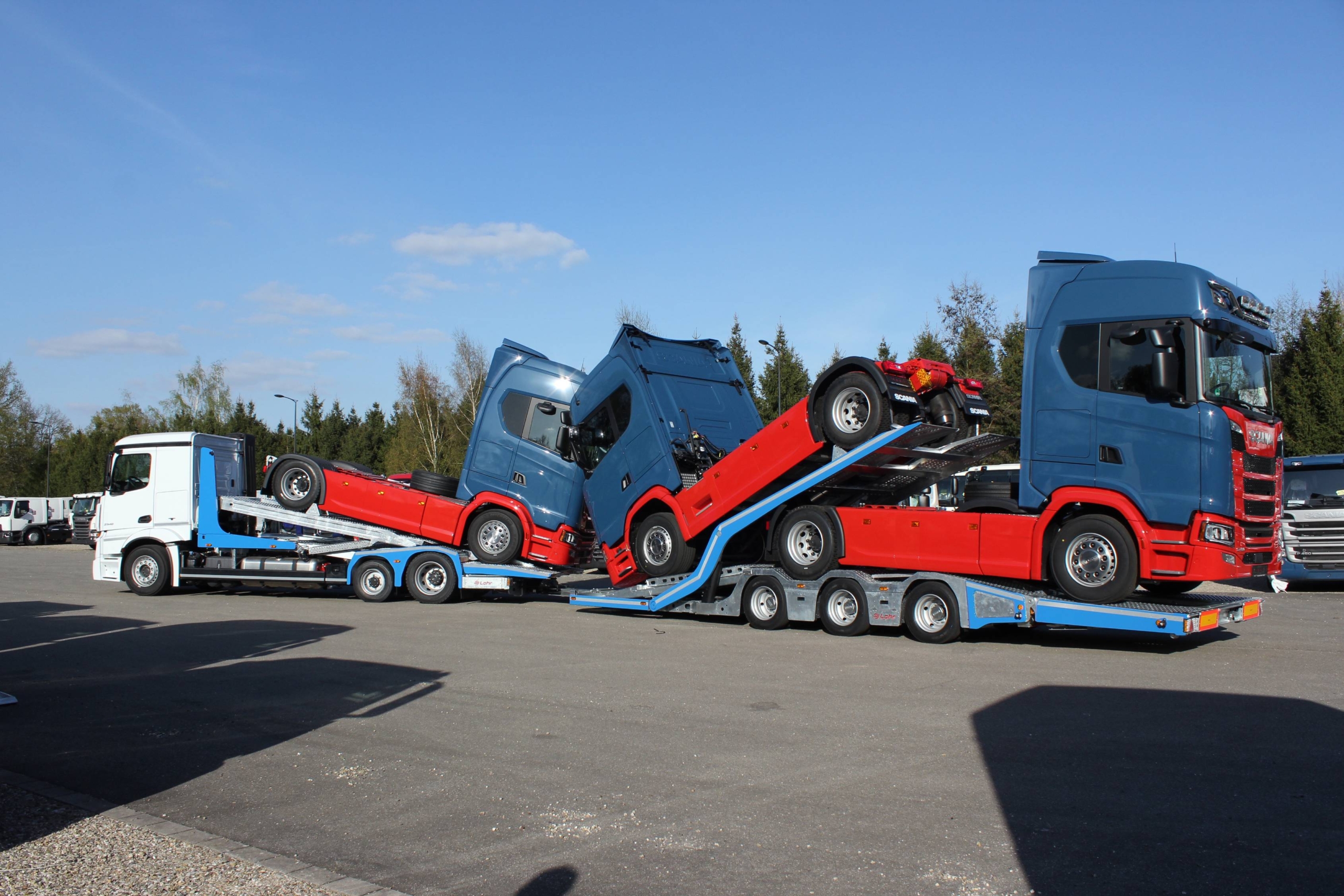 MAXILOHR 2.00
The new Maxilohr product range is composed of several models dedicated to the transport of High and Heavy (H&H) vehicles, from the exclusive H&H efficient model to the most flexible, enabling mixed loads.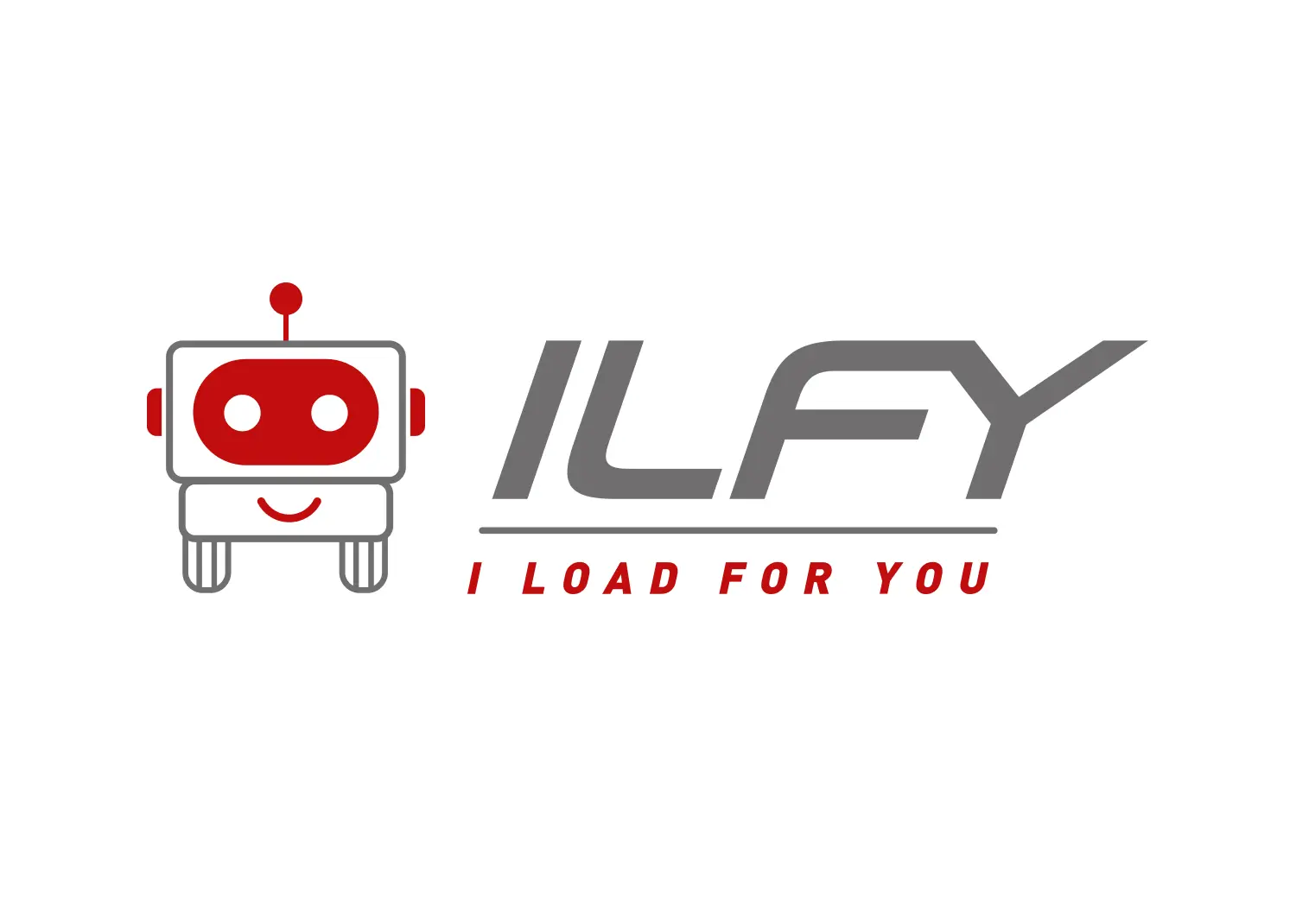 ILFY