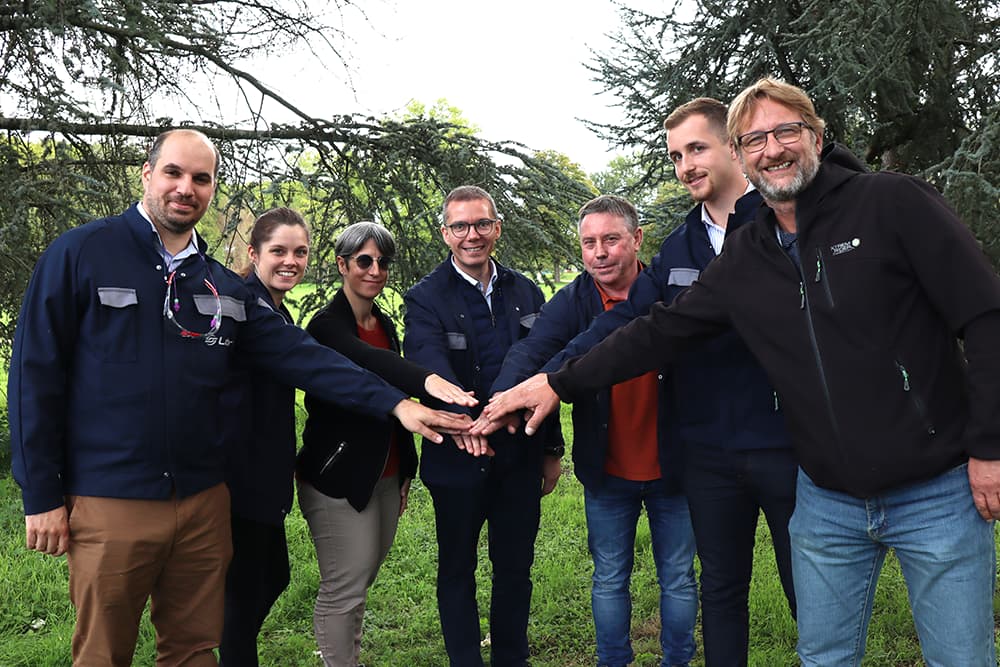 Strong human values
The human capital is at the heart of our fundamental principles and our success. It has been part of our cultural identity.
Our employees are united around strong human values such as respect, loyalty, trust and kindness.
In joining us, you will become part of a company driven by strong values and which cares about the well-being and development of its employees.
Our HR policy focuses on :
The integration of new employees
New employees follow an integration journey defined beforehand with their manager. They meet their colleagues and the key interlocutors during this journey, and they share with them the expectations of their business lines and their respective experiences. This step is crucial to understanding our culture and how we operate.
Career management
Our jobs are rich, varied and offer plenty of opportunity for initiative; there is never a dull moment at Lohr!
Training, cooperation and team work in project mode are the long-standing levers contributing to the company's performance.
We support employees to enable them to develop their skills and to develop within the company.
We deploy a training and career management plan in line with the group's targets and challenges. Moreover, we encourage internal mobility.
Each year, we also welcome work-study students, trainees and International Volunteers in Business participants. The purpose of this is to share our know-how and bring in a new influx to contribute to the renewal and secure the future of our business lines.
Quality of life at work
Our company is firmly committed to its employees' quality of life at work.
In particular, we work with occupational health services to promote and lead various actions in favour of disability, well-being and health.
In addition, we offer our employees a pleasant working environment, where industry and nature coexist in harmony and respect for the environment.