References
Since 2003 and the commercial deployment of several railroad lines highways, LOHR Railway System has proven its reliability and performance in real operating conditions and has become a reference system for road-rail modal shift.
2 million semi-trailers transported
250,000 km/year per wagon
4 million opening and closing cycles without incident
750 million truck-km saved on the roads
2.8 Million tons of CO² saved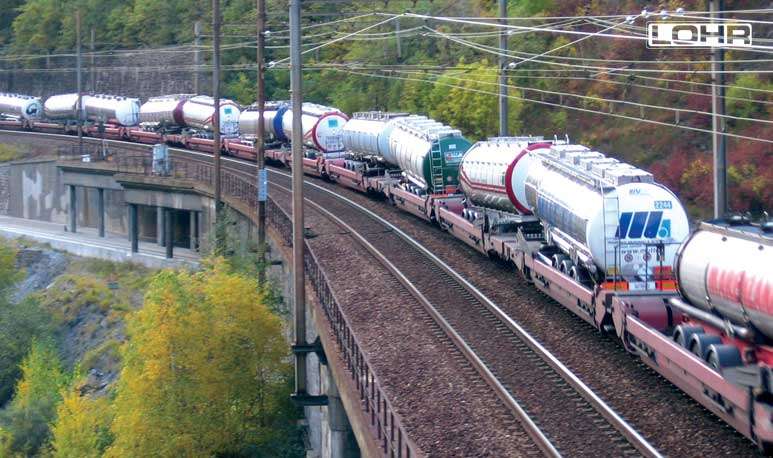 The Alpine Rail Motorway
Between Aiton and Orbassano: 175 km
Put into service on 4 November 2003
Traffic status:

Semi-trailers alone: 80%
Complete trucks with driver: 20%
High growth in traffic for 4 m high semi-trailers: 47%

Commercial success:

Train filling rate: 86%
31,616 semi-trailers transported in 2013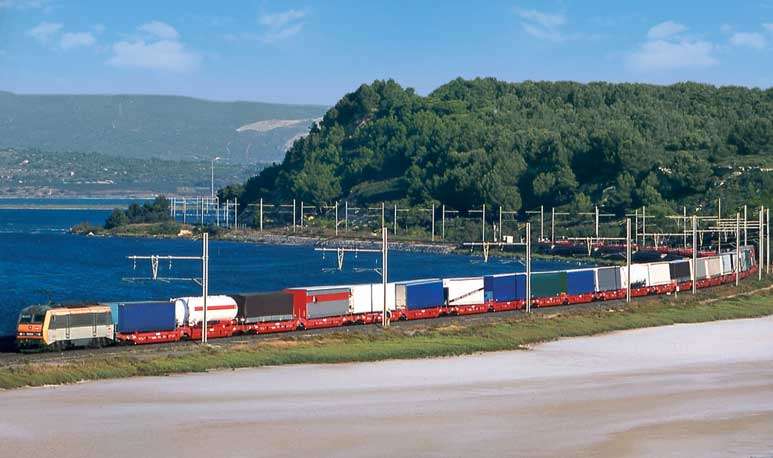 The Perpignan – Luxembourg Rail Motorway
Between Bettembourg and Perpignan: 1000 km
Put into service in September 2007
4 trains/day/direction
The LOHR wagon enables P400 semi-trailers to be transported on a GB1 gauge line i.e. P55/P400
Max. capacity: 90,000 trucks/year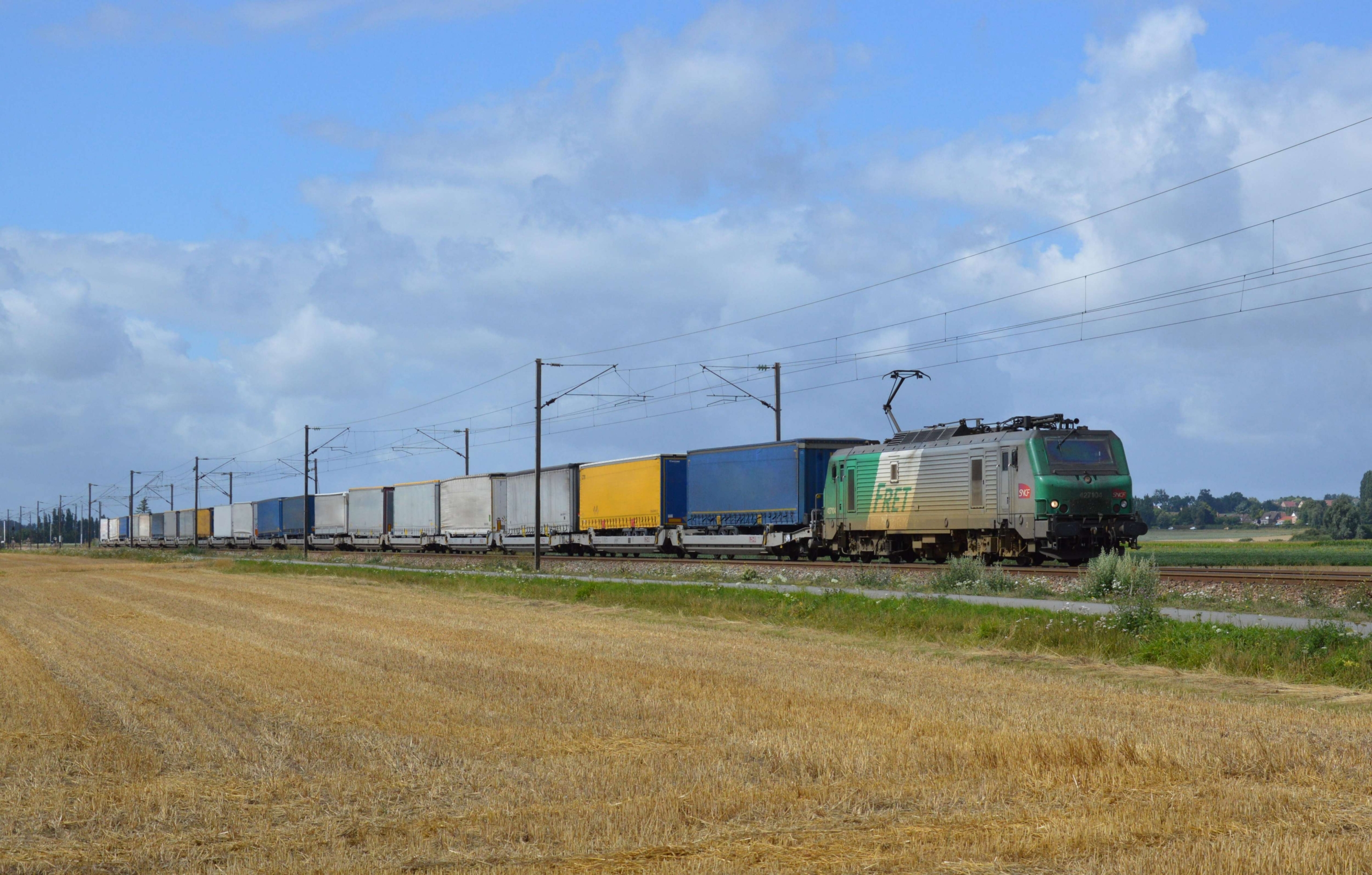 Calais – Le Boulou rail motorway
105 double LOHR UIC wagons have been ordered for the needs of the service between the Port of Calais and Perpignan
5 trains with 20 double LOHR UIC wagons
Projects
The needs are significant, in terms of road-rail transport, and allow the company to develop several projects, thanks to its acclaimed system.
Development of the LOHR System European network in operation, in the short, medium and long term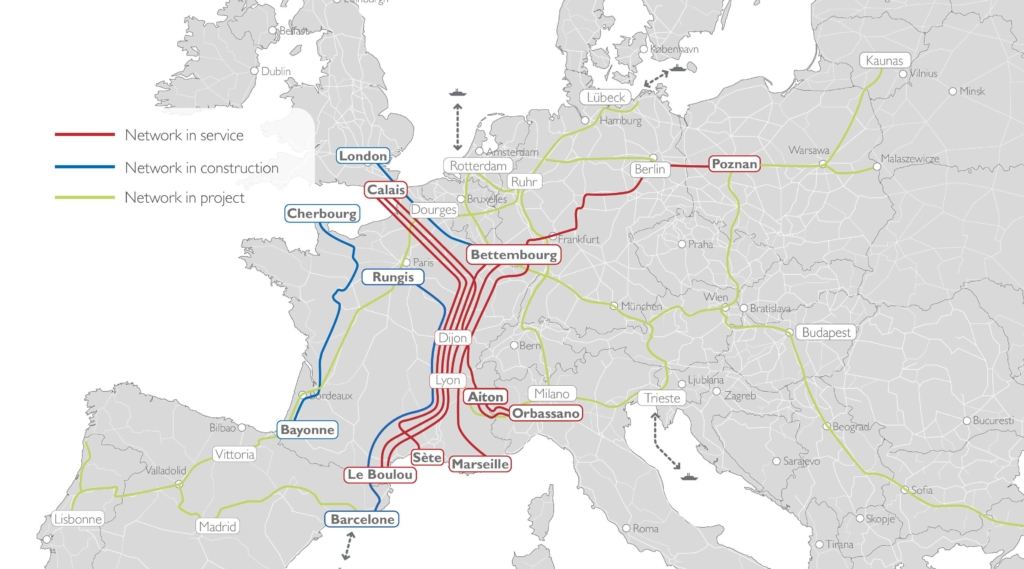 LOHR System Terminals
Several service and terminal projects are undergoing development throughout Europe with the aim of offering a reliable, economical alternative to the road. These terminals are open to all operators.
Discover more products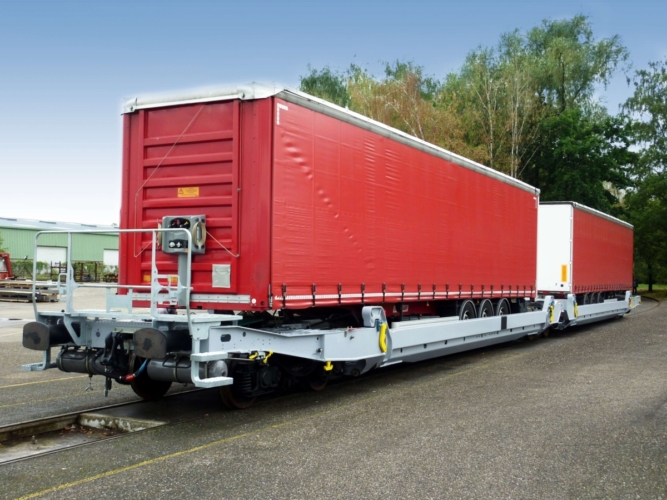 The Lohr UIC wagons
The LOHR UIC wagon makes it possible to transport standard 4 m high road semi-trailers on the main European lines with a minimum gauge of UIC GB1 without any modification to the existing infrastructure.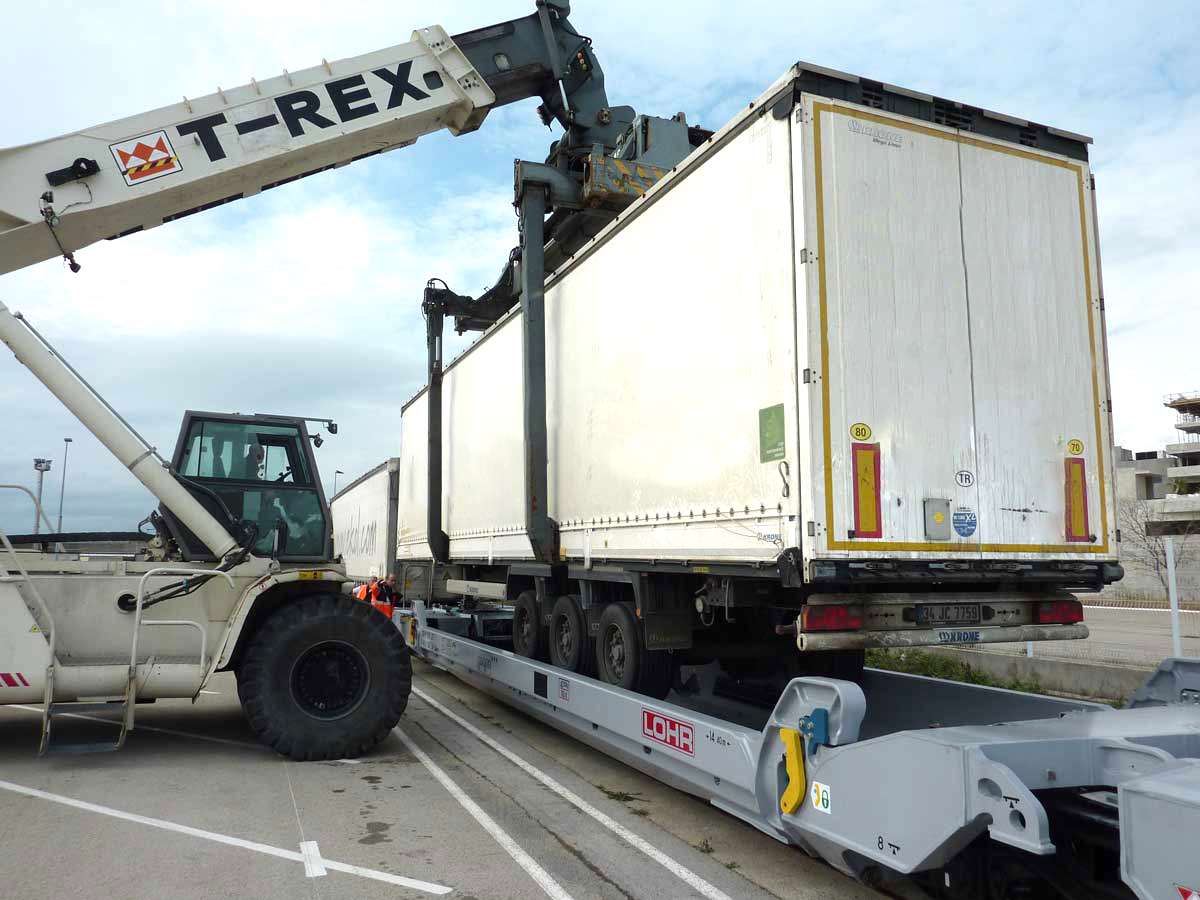 The Lohr system
The innovation comes from a simple idea: to put trucks on rails to save on long transit journeys and to overcome the obstacles placed on the road by men and nature.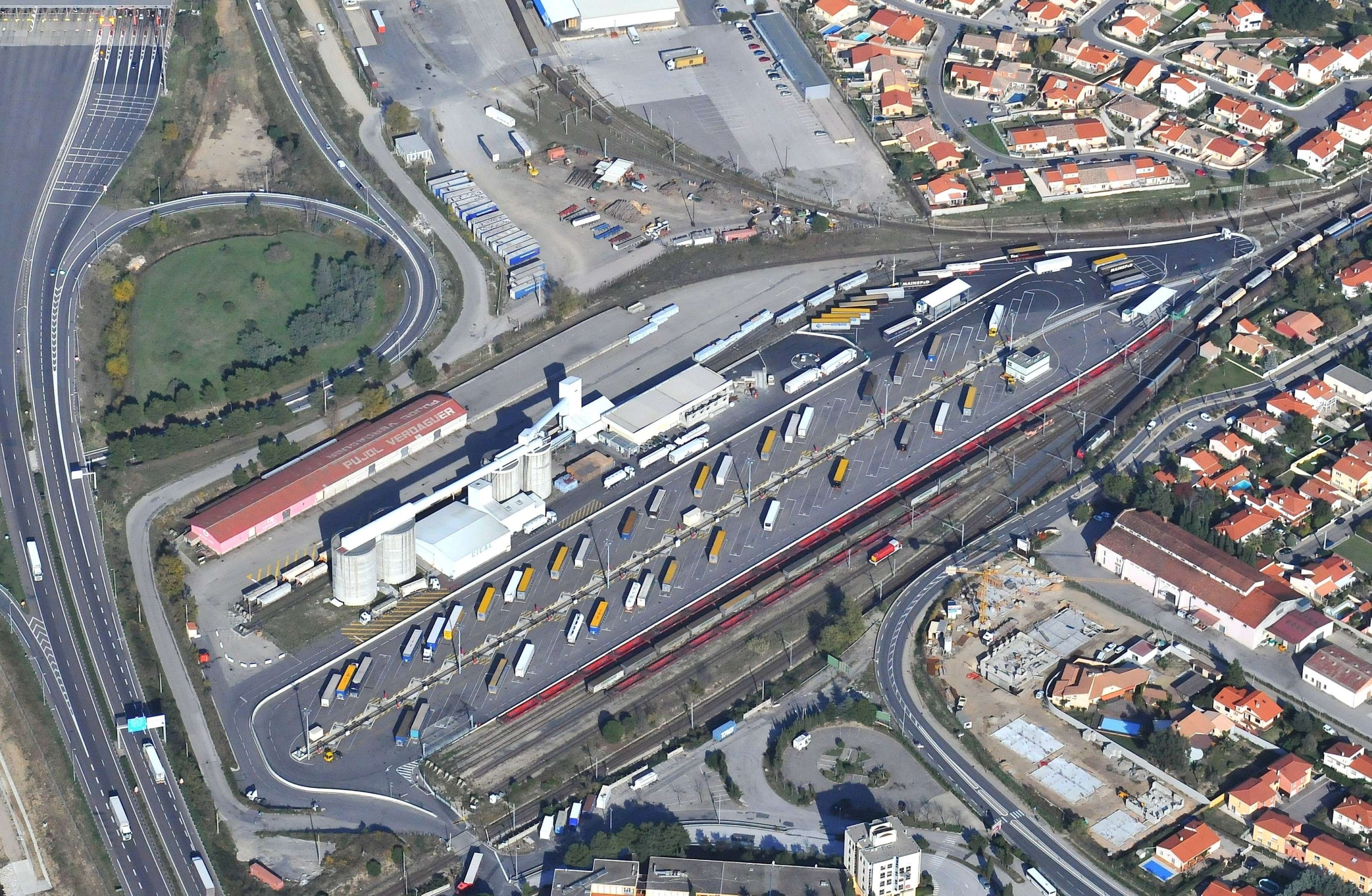 The Lohr system terminals
The LOHR system incorporates simple transfer terminals of different lengths with ground systems to enable wagons to be opened "at an angle".