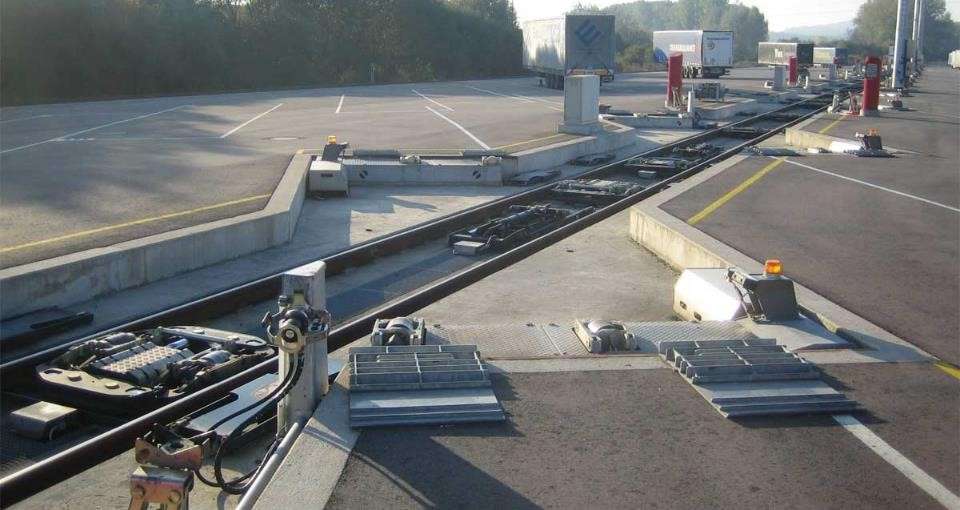 Ground systems
Due to their technology and the fact that standard semi-trailers can only be loaded horizontally, LOHR wagons require specialised terminals equipped with hydraulic ground systems making it possible to open the pockets of the wagons.
Small Terminal
It is a small, low cost terminal which can be laid out on an existing site with a minimum of civil engineering work.
This type of terminal allows the simultaneous opening of a small group of wagons from a selected part of the train. The processing of one or more complete trains per day is possible by sequentially running the groups of wagons through the terminal.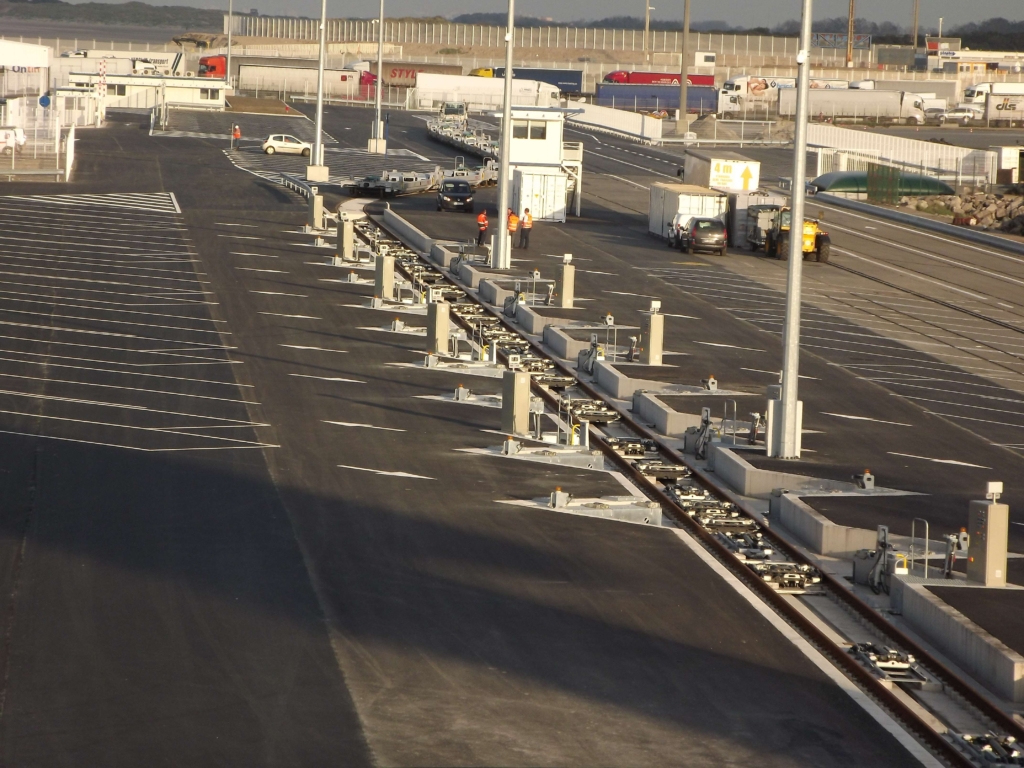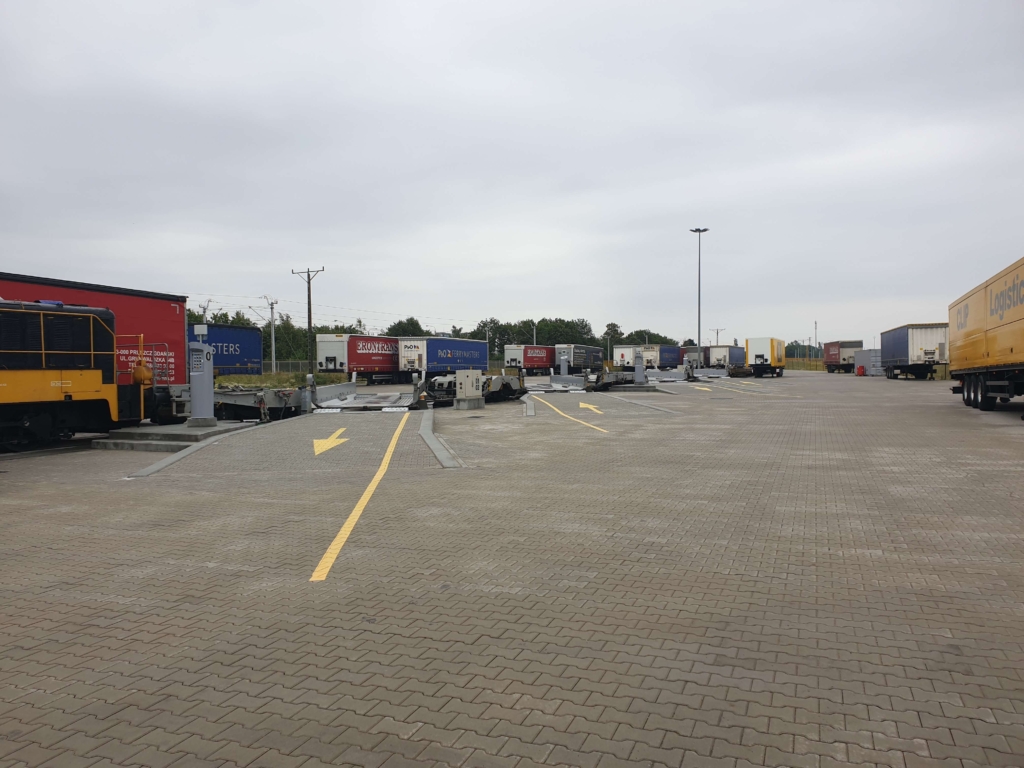 Medium Terminal
This medium-sized terminal enables the pockets of half a train to be opened simultaneously. After dealing with the first half the train is moved about 300 m to deal with the second half. This type of terminal offers a good investment cost/performance ratio and good processing capacity. Unloading and then loading of a complete train of LOHR wagons can be performed in about 3 hours on such a terminal.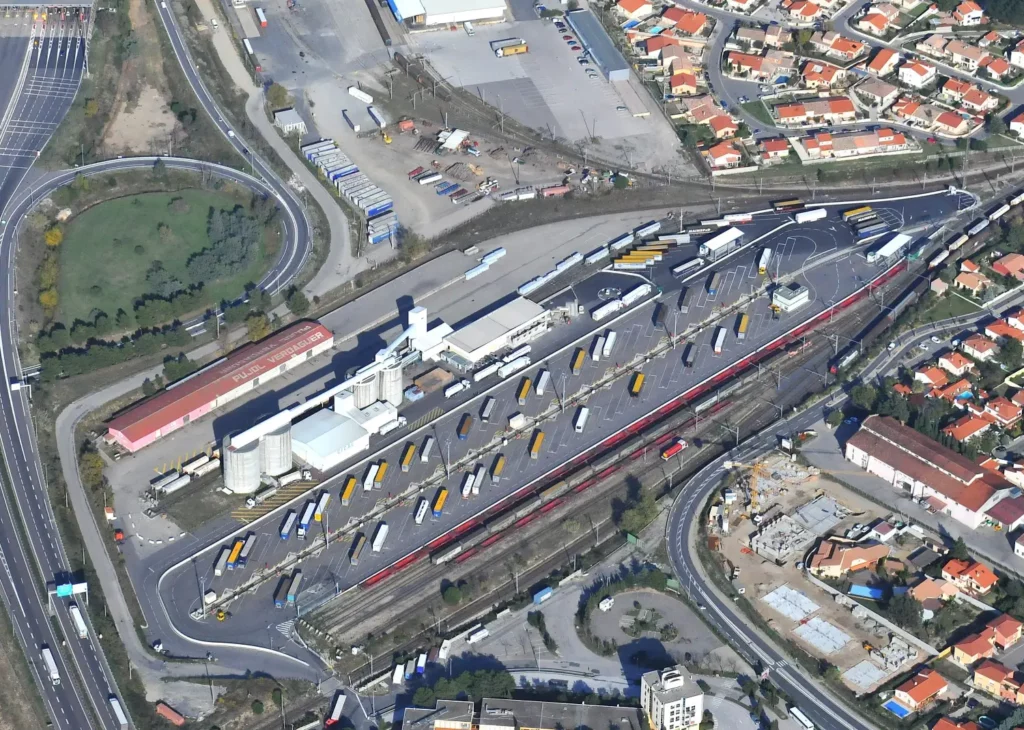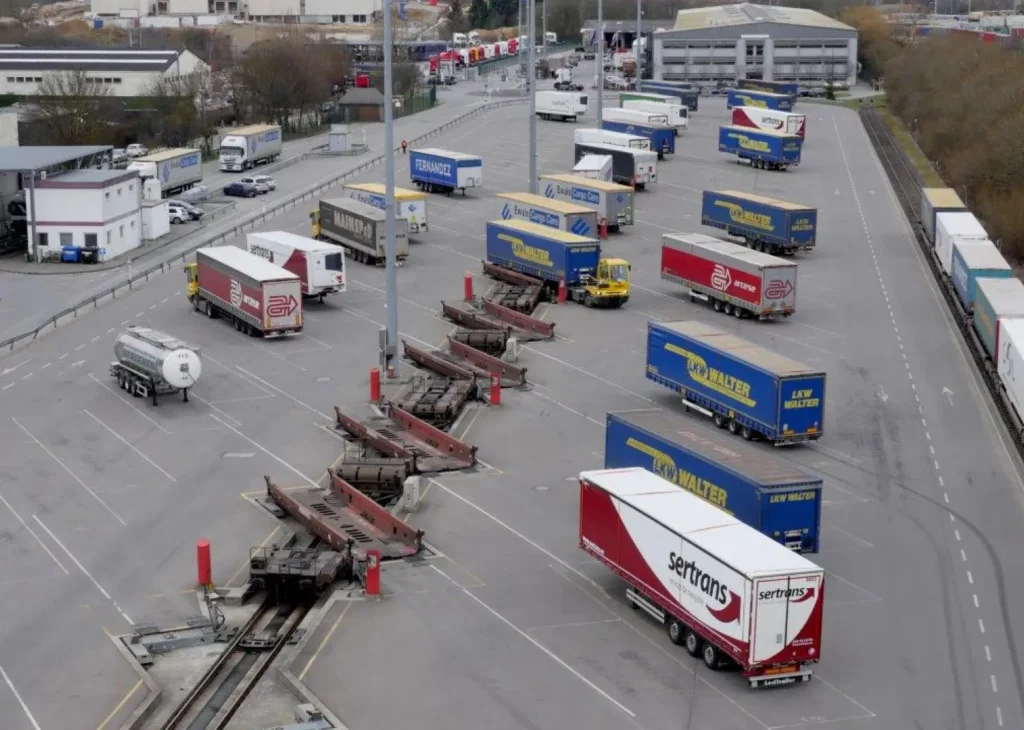 Full Terminal
This large terminal can open all the pockets of an entire train simultaneously. This type of terminal offers the highest level of performance and high processing capacity. A complete train of Modalohr wagons can be unloaded and then reloaded in 1 hour at such a terminal.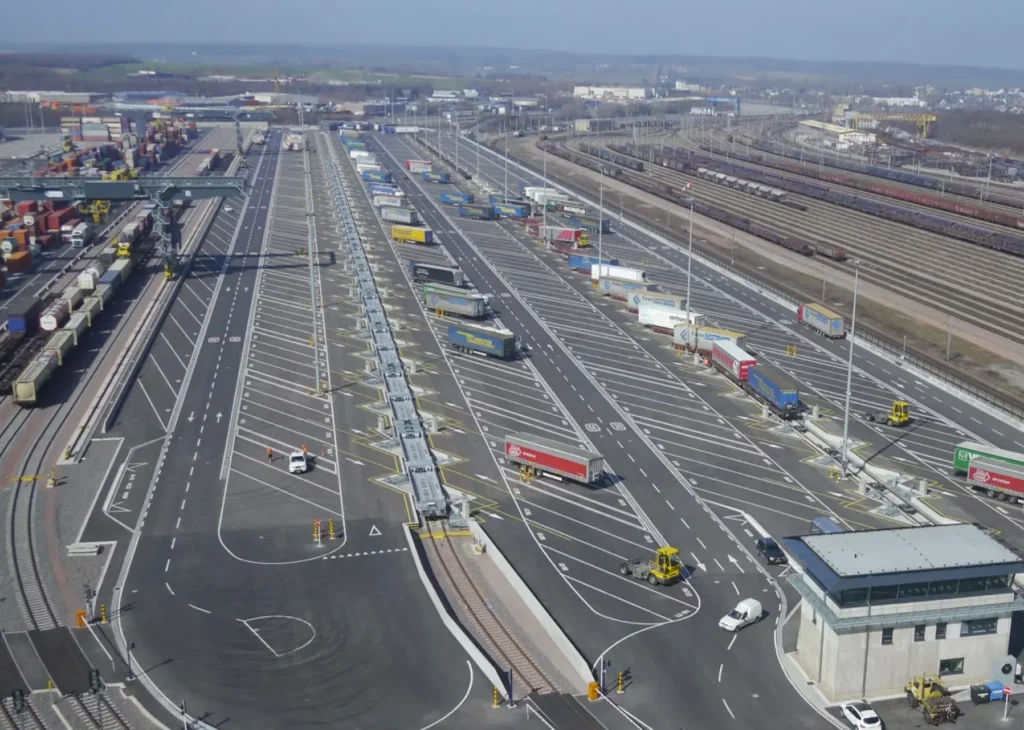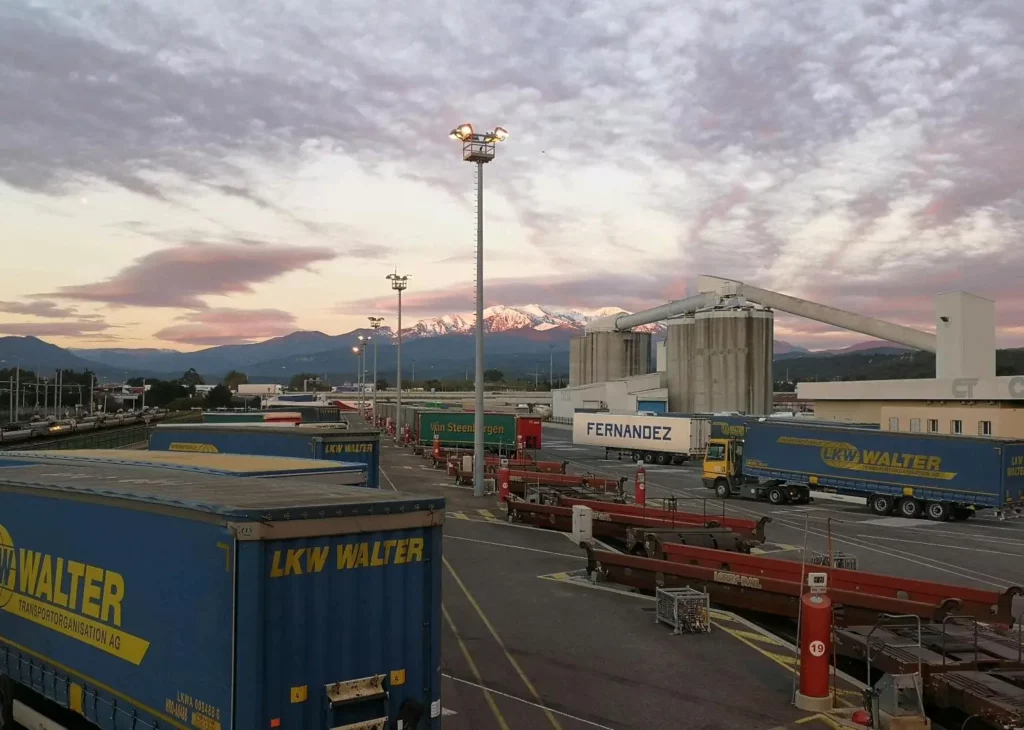 Existing terminals
• Aiton terminal (Chambéry, France): in service since 2003
• Orbassano terminal (Torino, Italia: in service since 2003
• Boulou terminal (Perpignan, France): in service since 2007
• Dudelange terminal (Luxembourg): in service since 2017
• Calais terminal (France) : in service since 2016
• Poznan terminal (Poland) : in service since 2020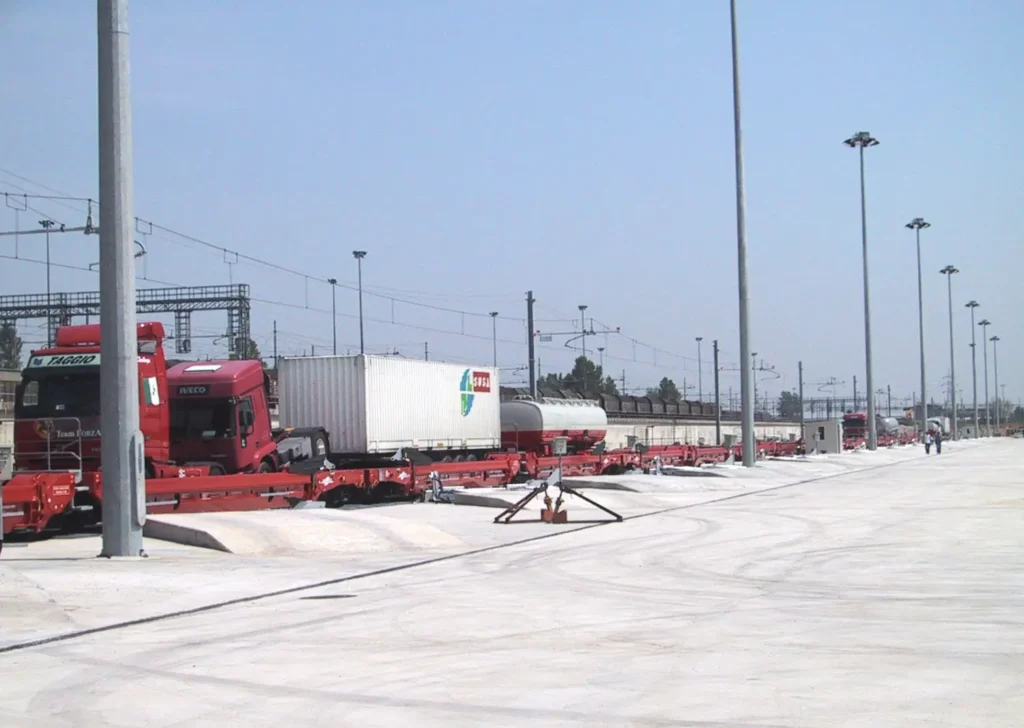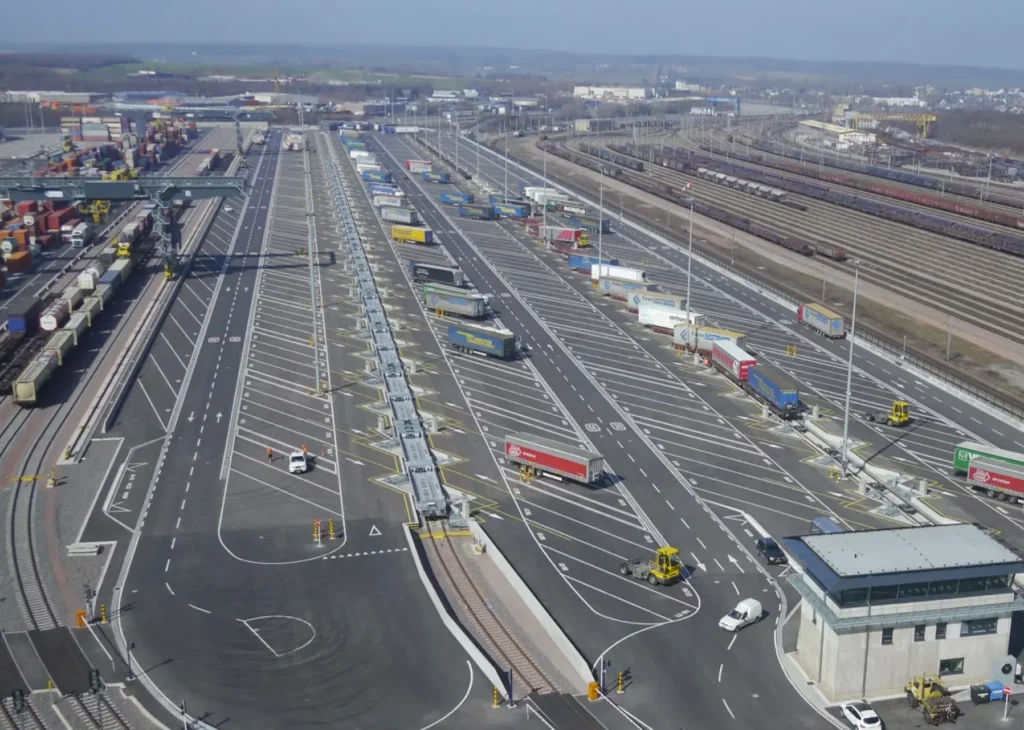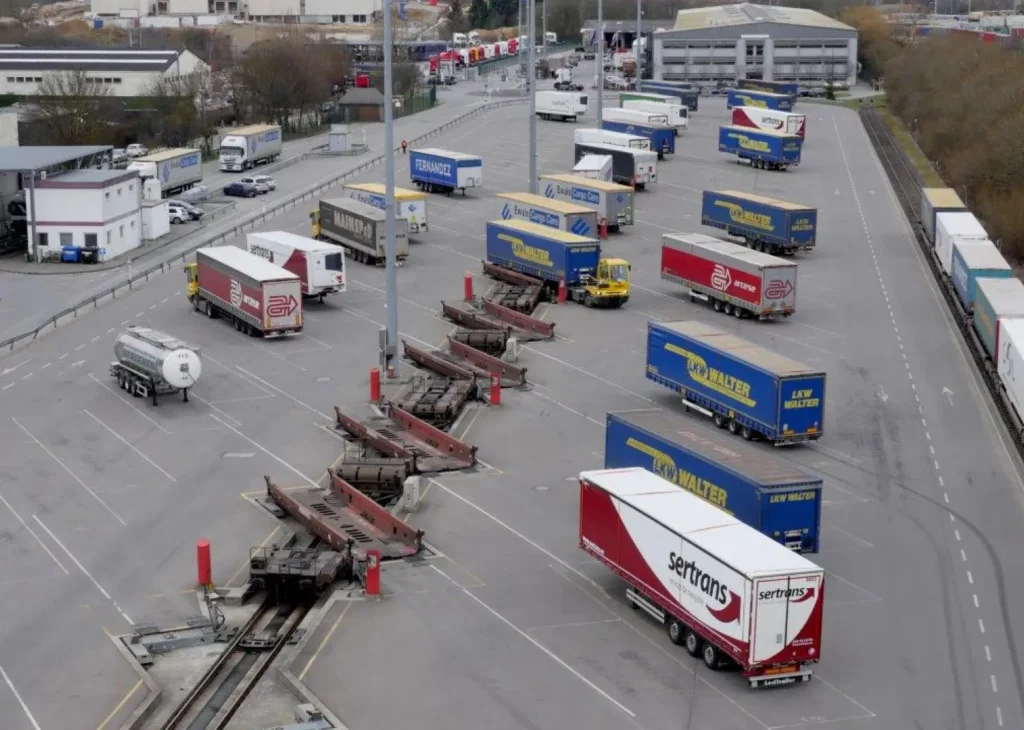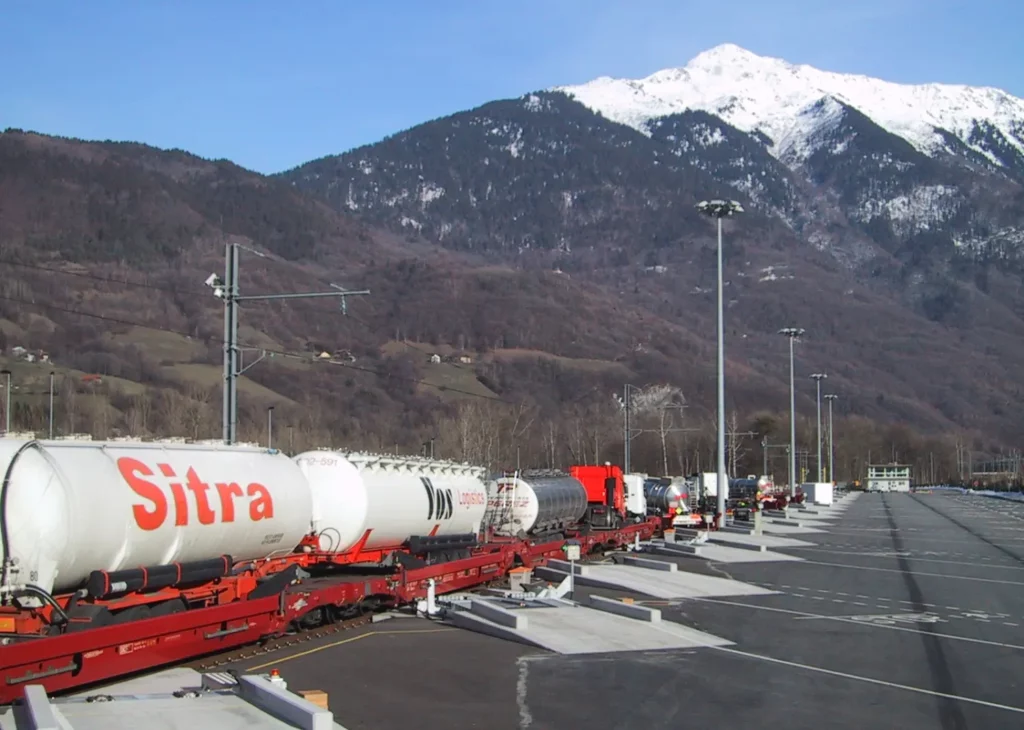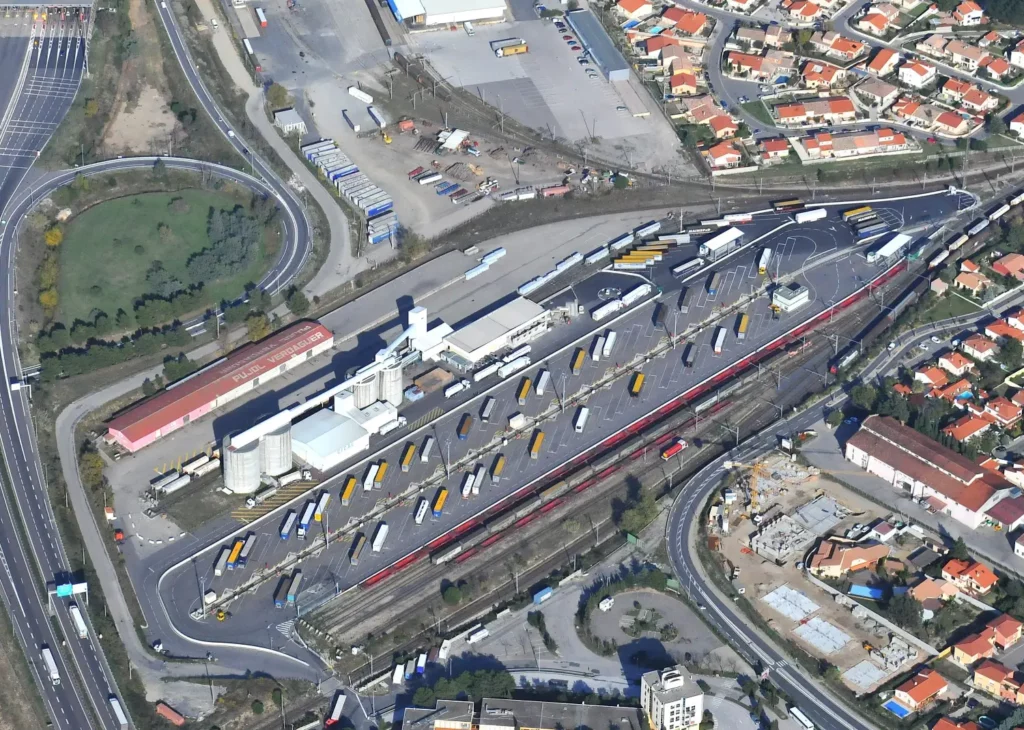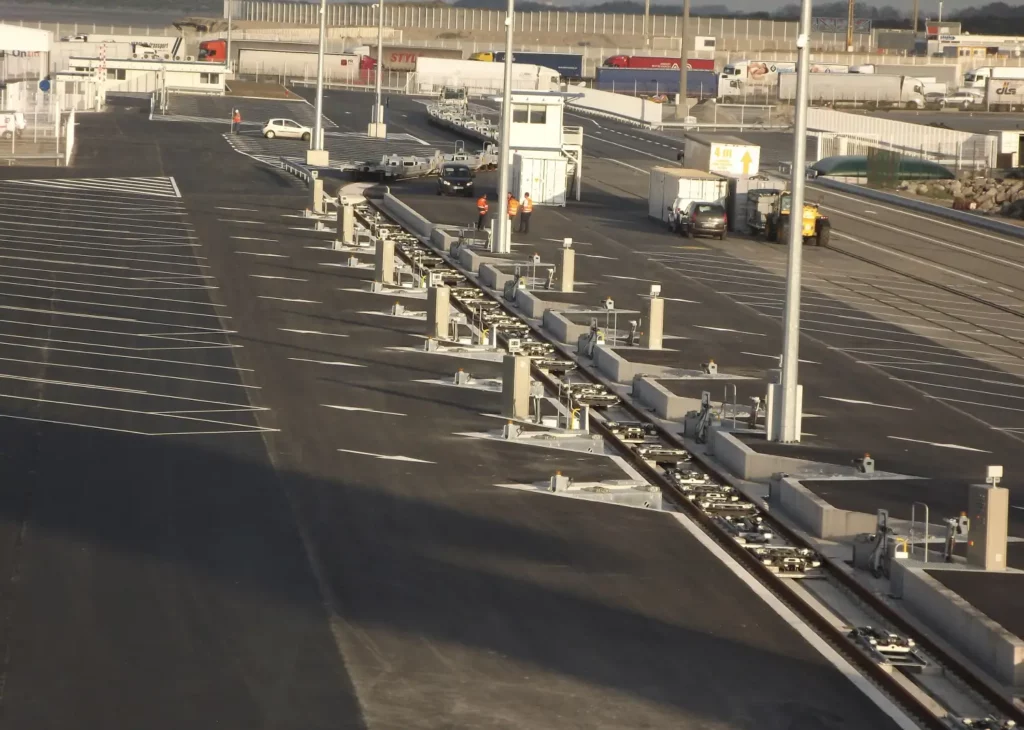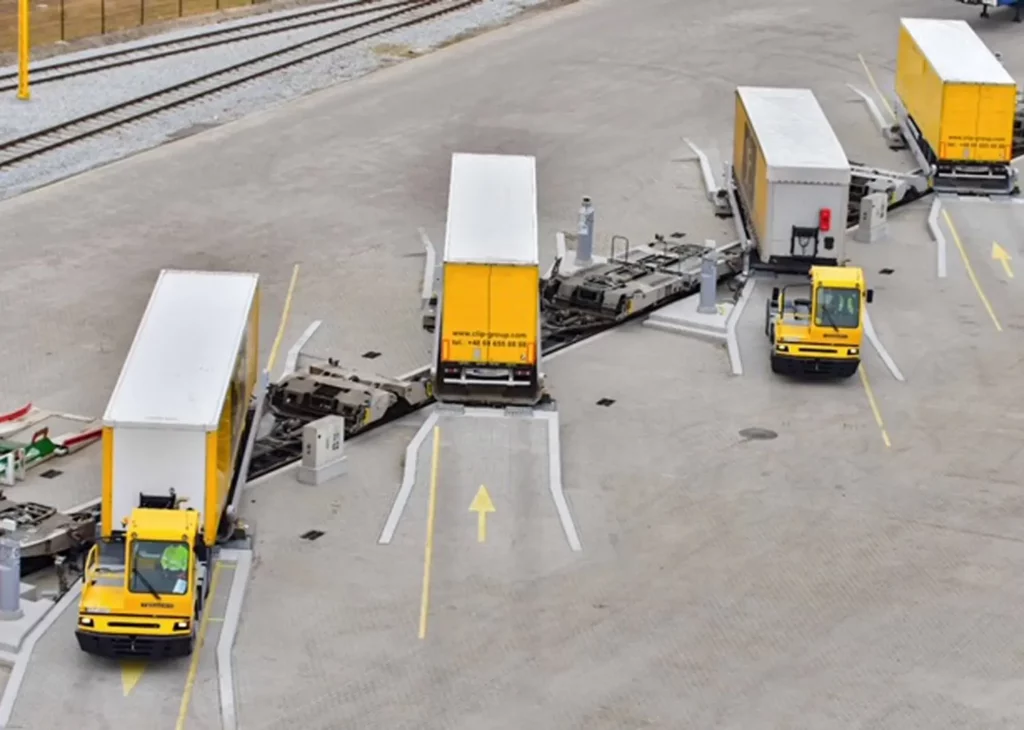 Projected terminals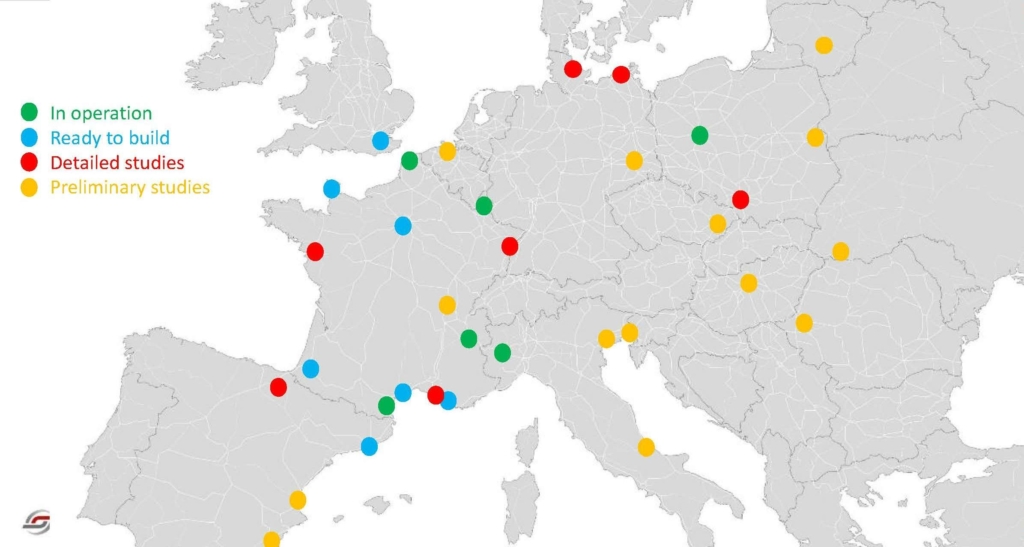 Discover more products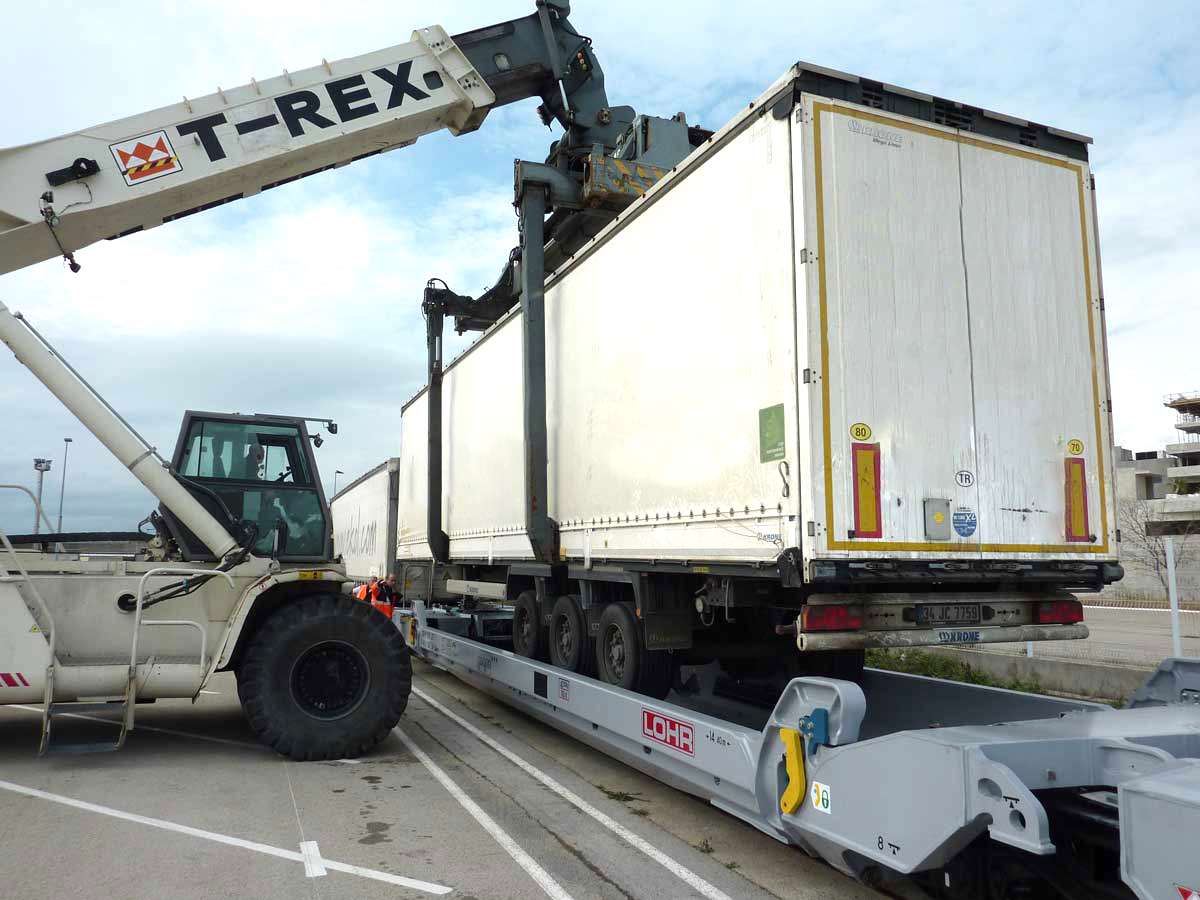 The Lohr system
The innovation comes from a simple idea: to put trucks on rails to save on long transit journeys and to overcome the obstacles placed on the road by men and nature.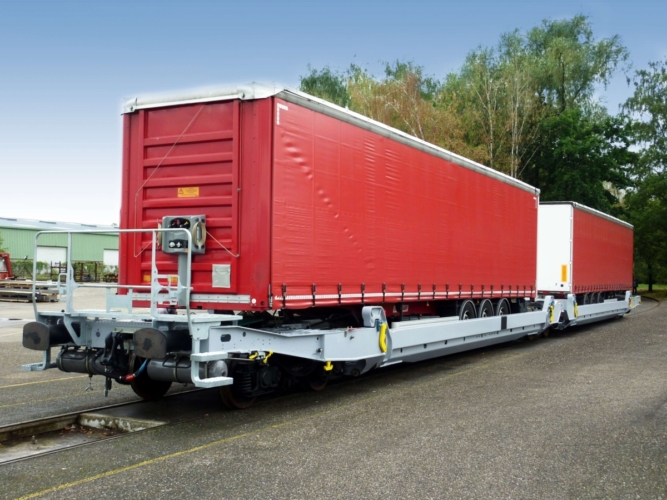 The Lohr UIC wagons
The LOHR UIC wagon makes it possible to transport standard 4 m high road semi-trailers on the main European lines with a minimum gauge of UIC GB1 without any modification to the existing infrastructure.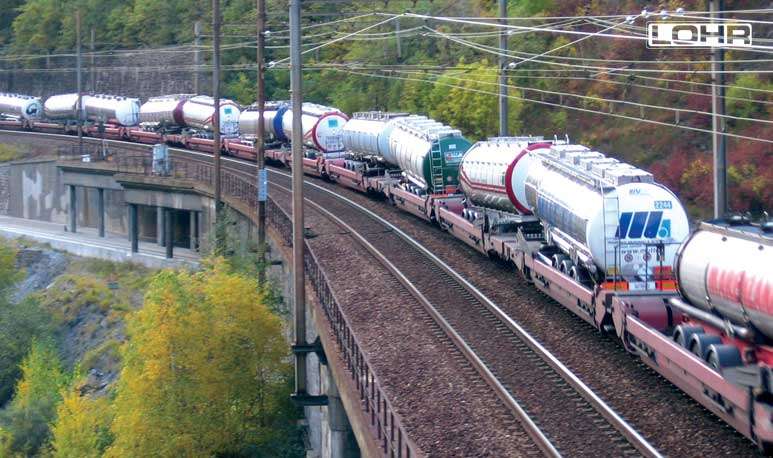 References and Projects
Since 2003 and the commercial deployment of several railroad lines highways, LOHR Railway System has proven its reliability and performance in real operating conditions and has become a reference system for road-rail modal shift.