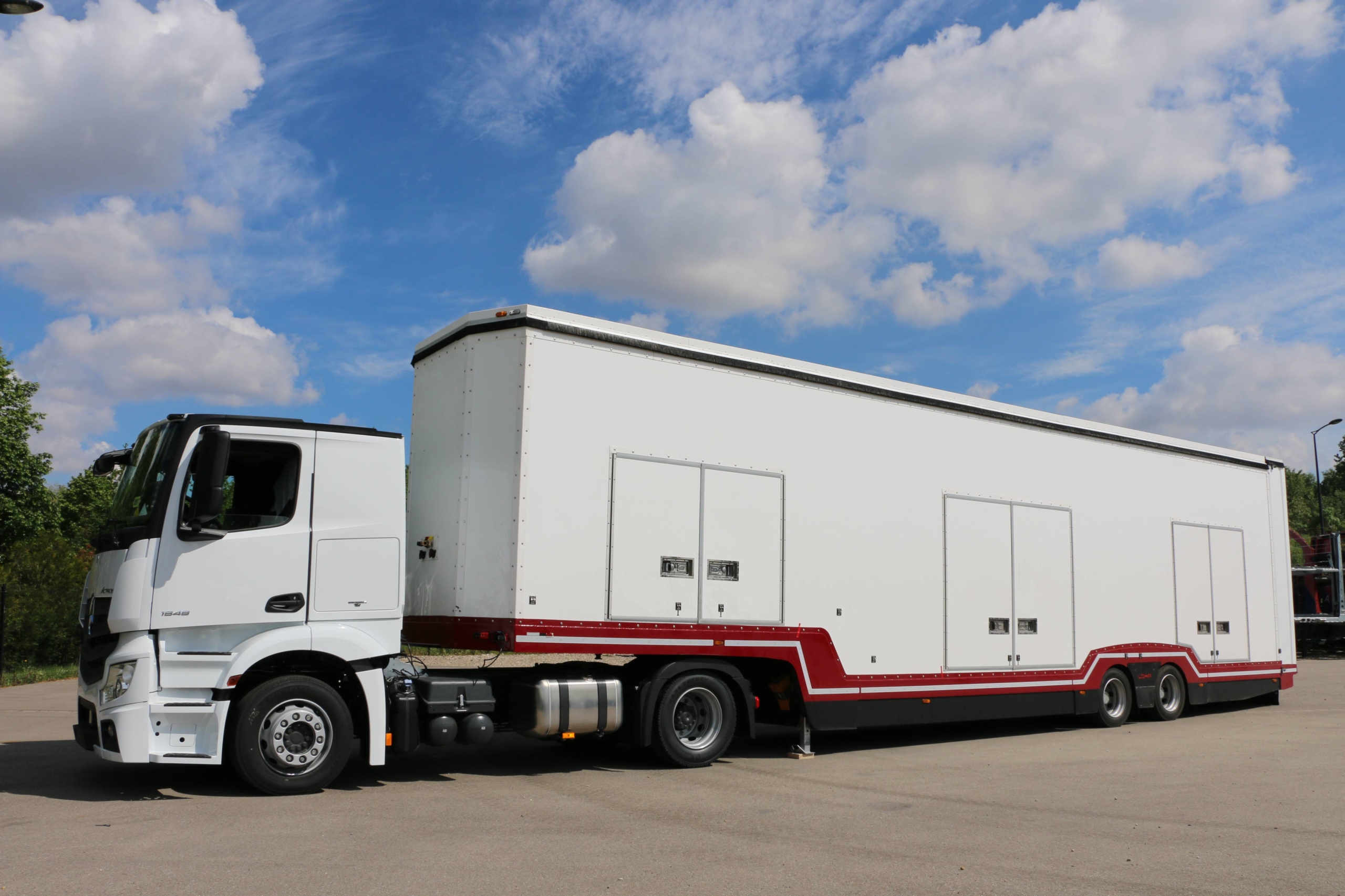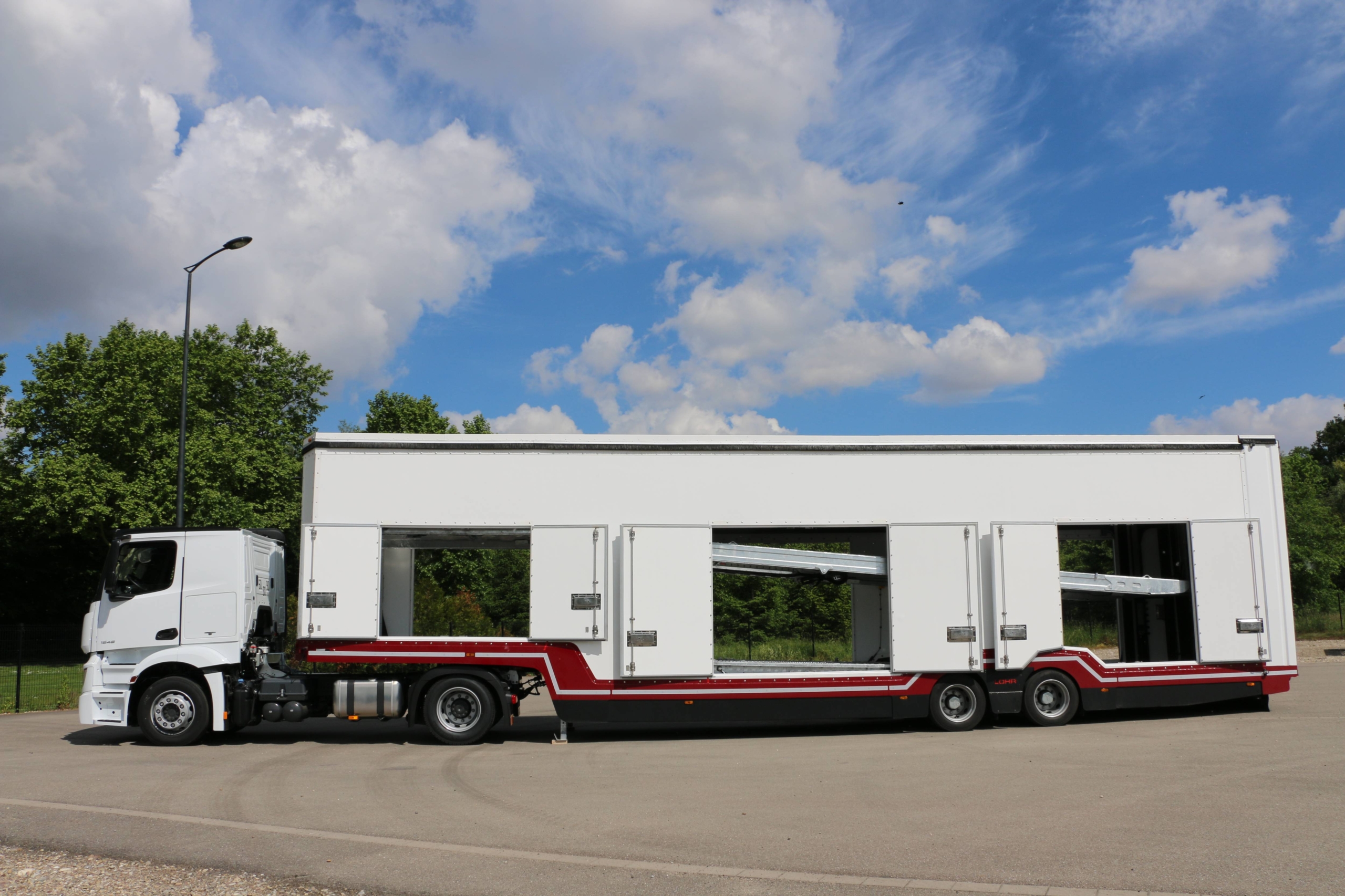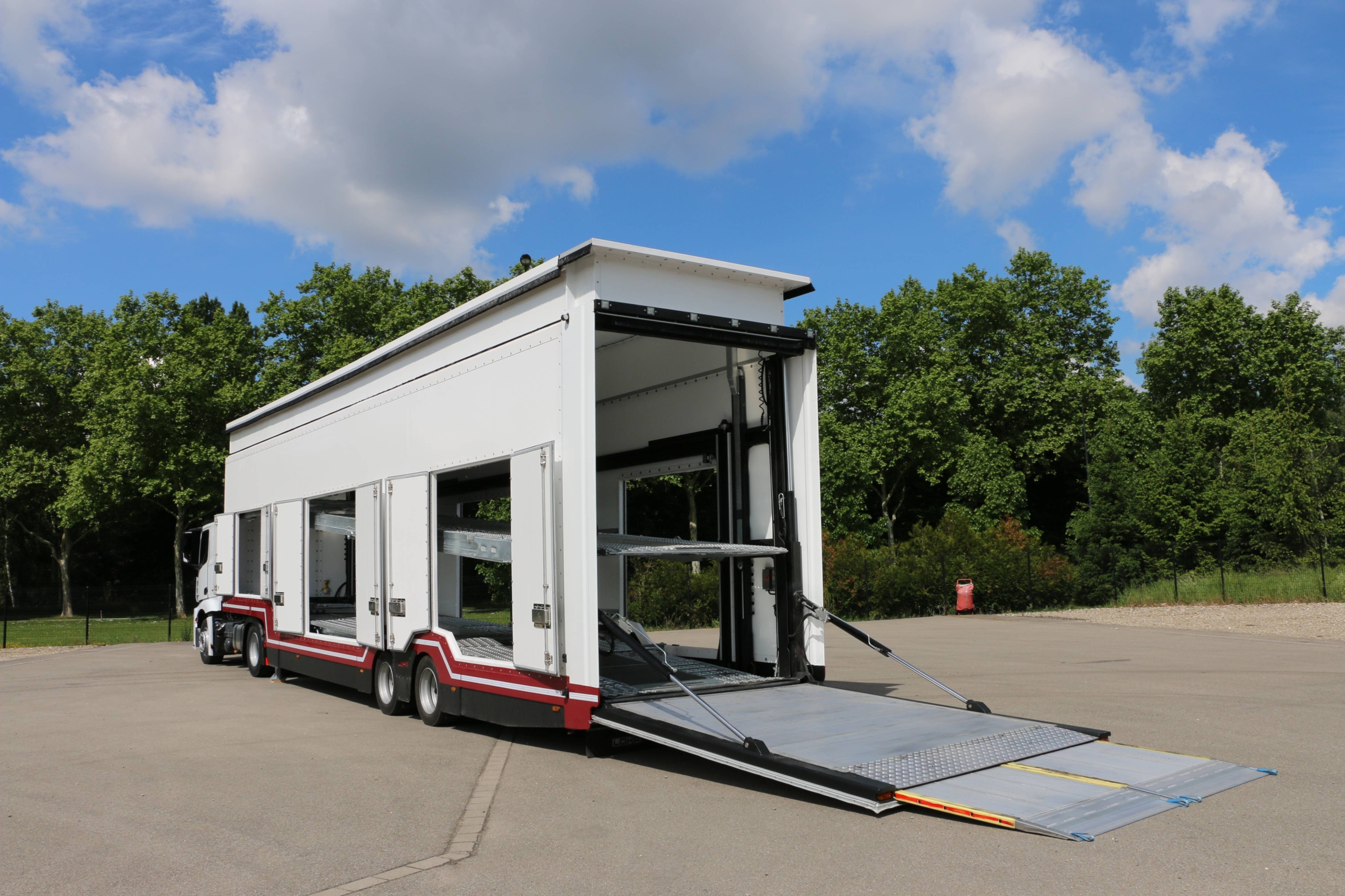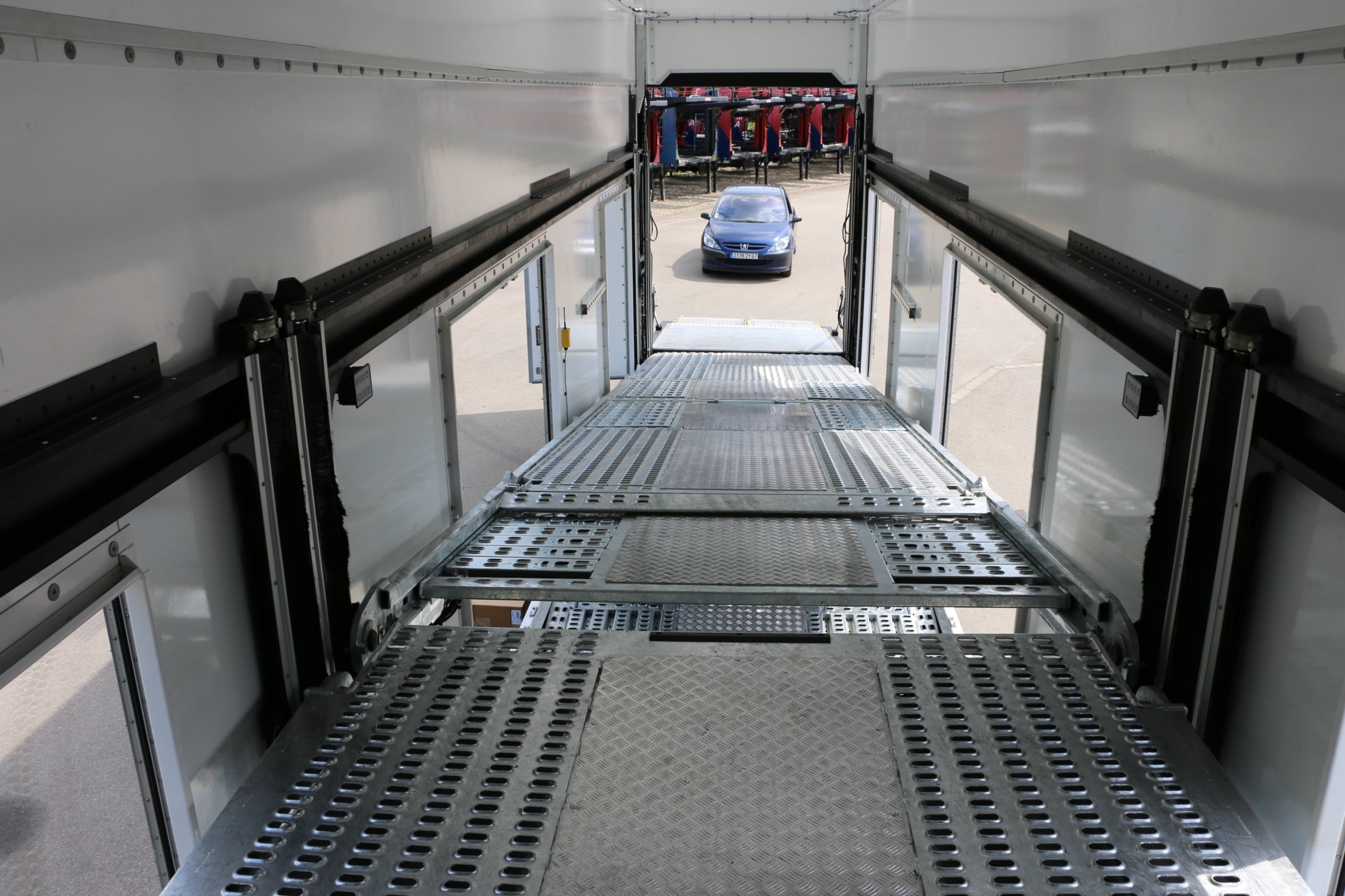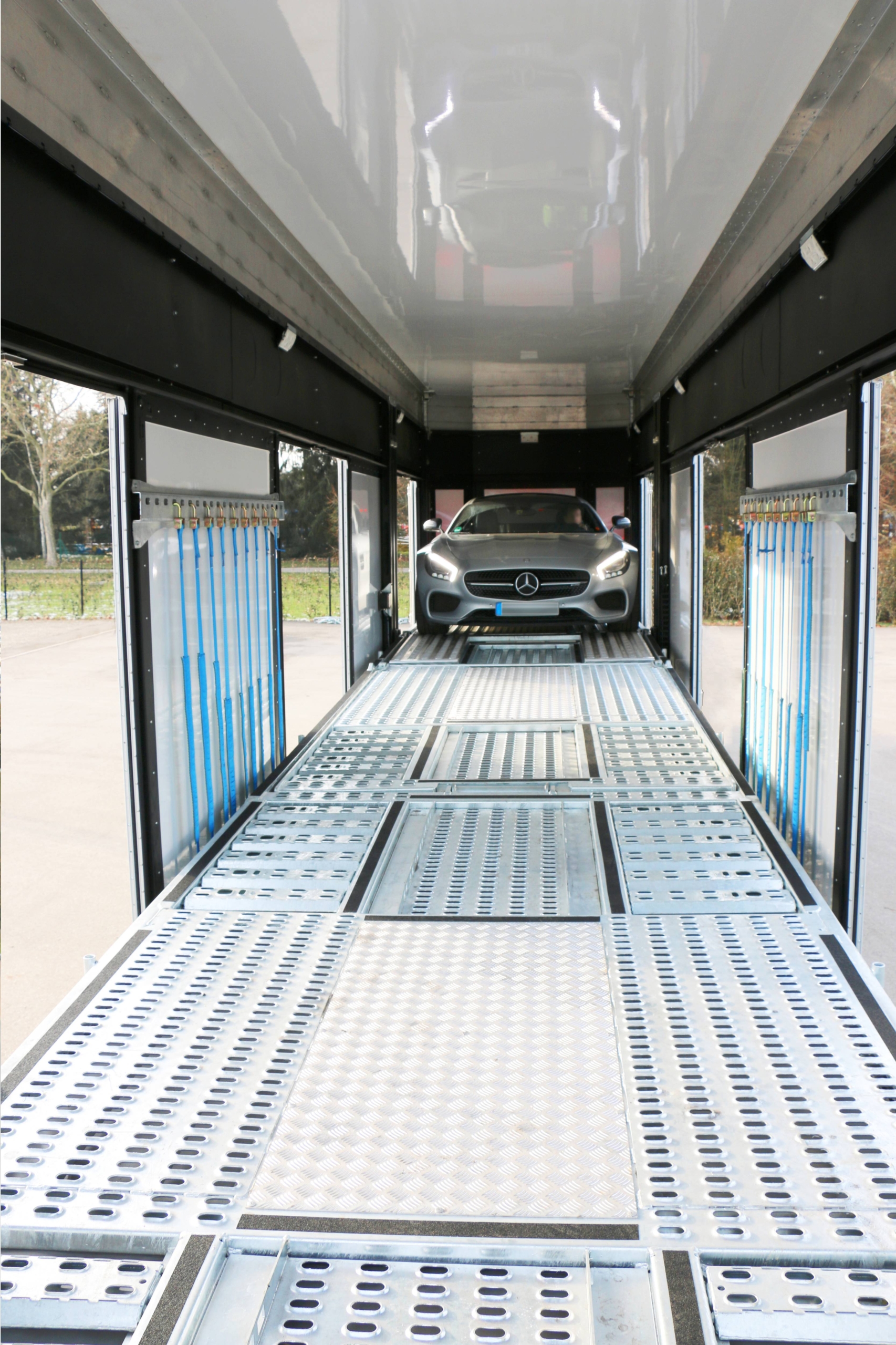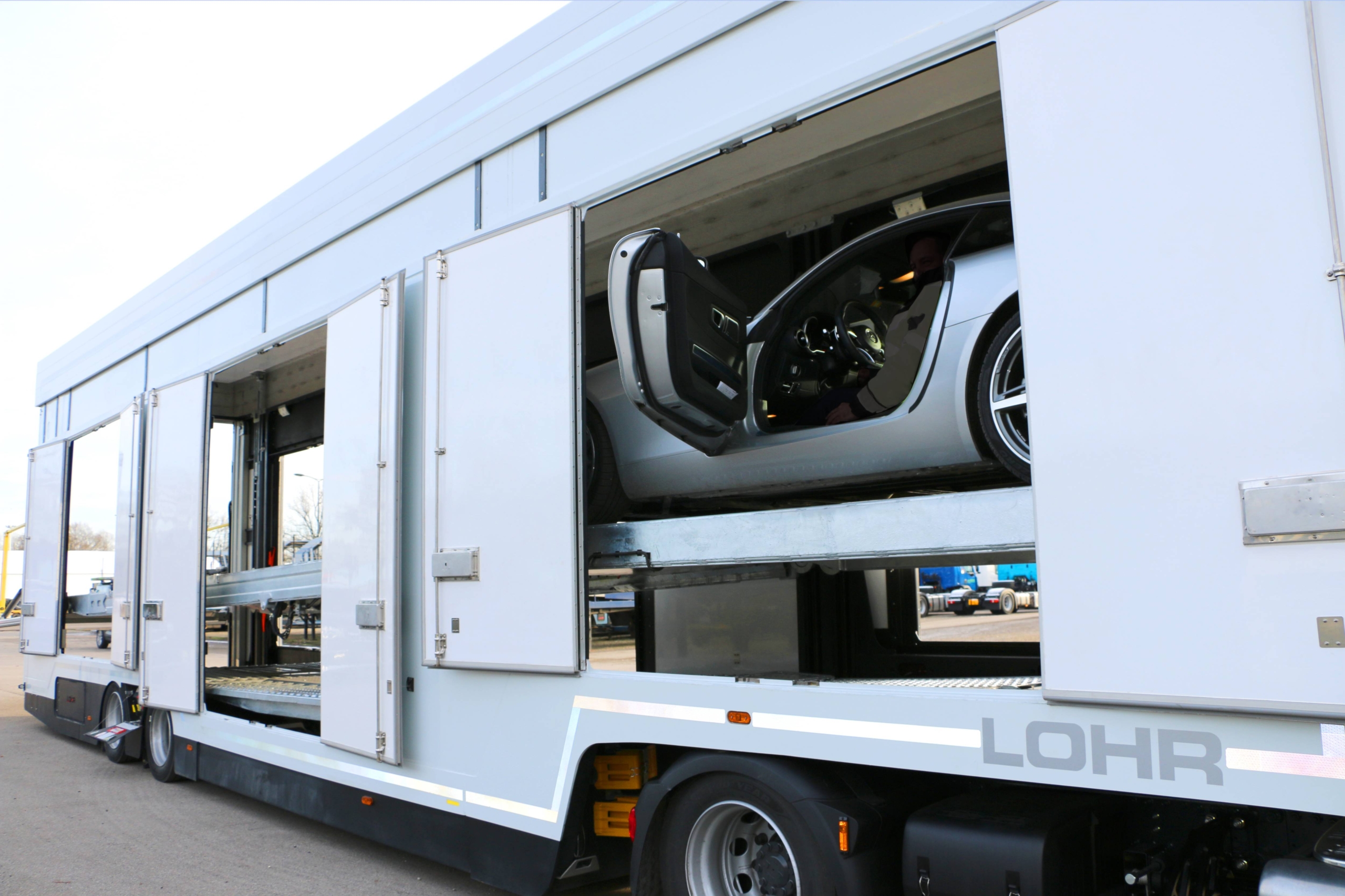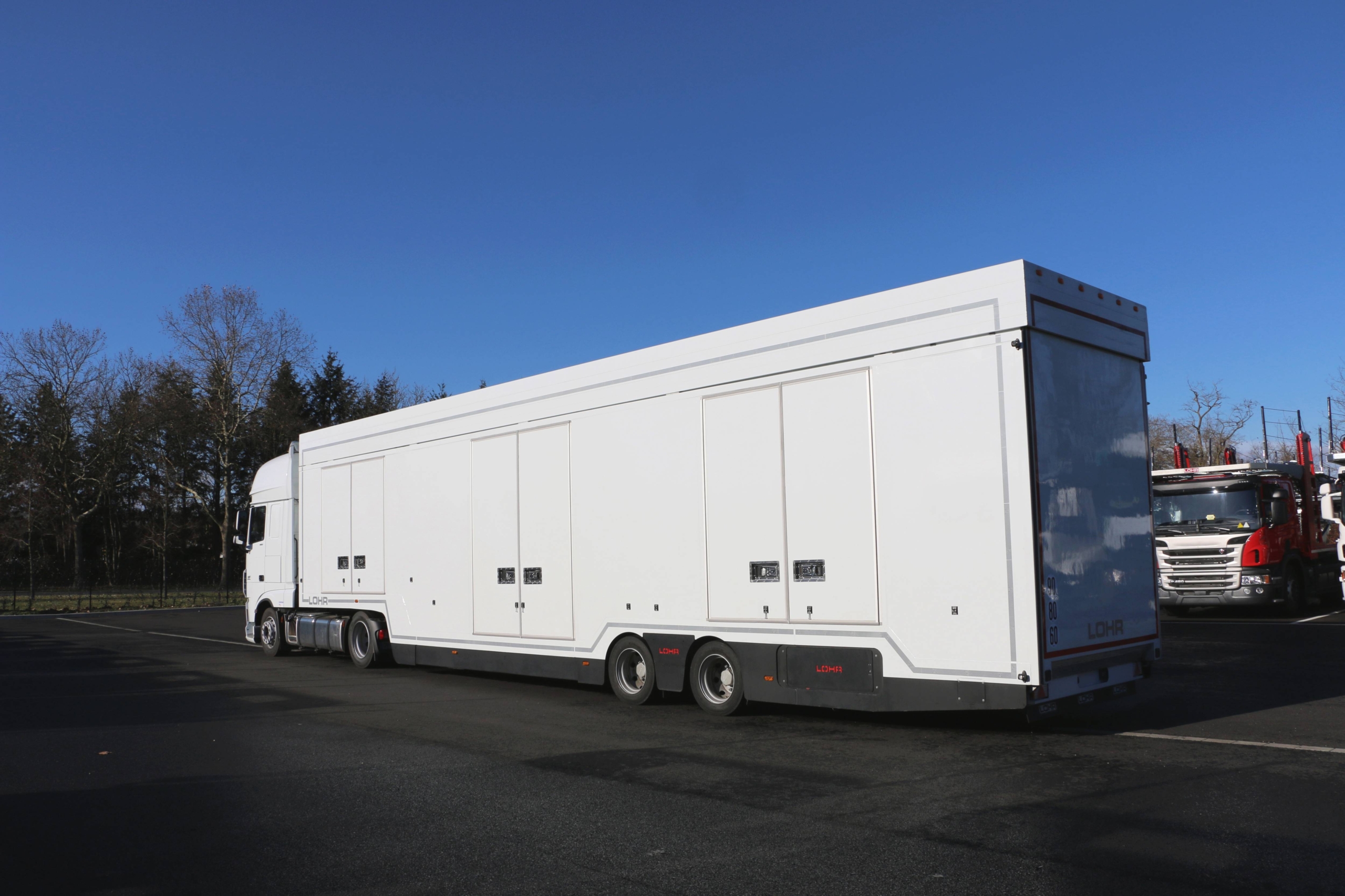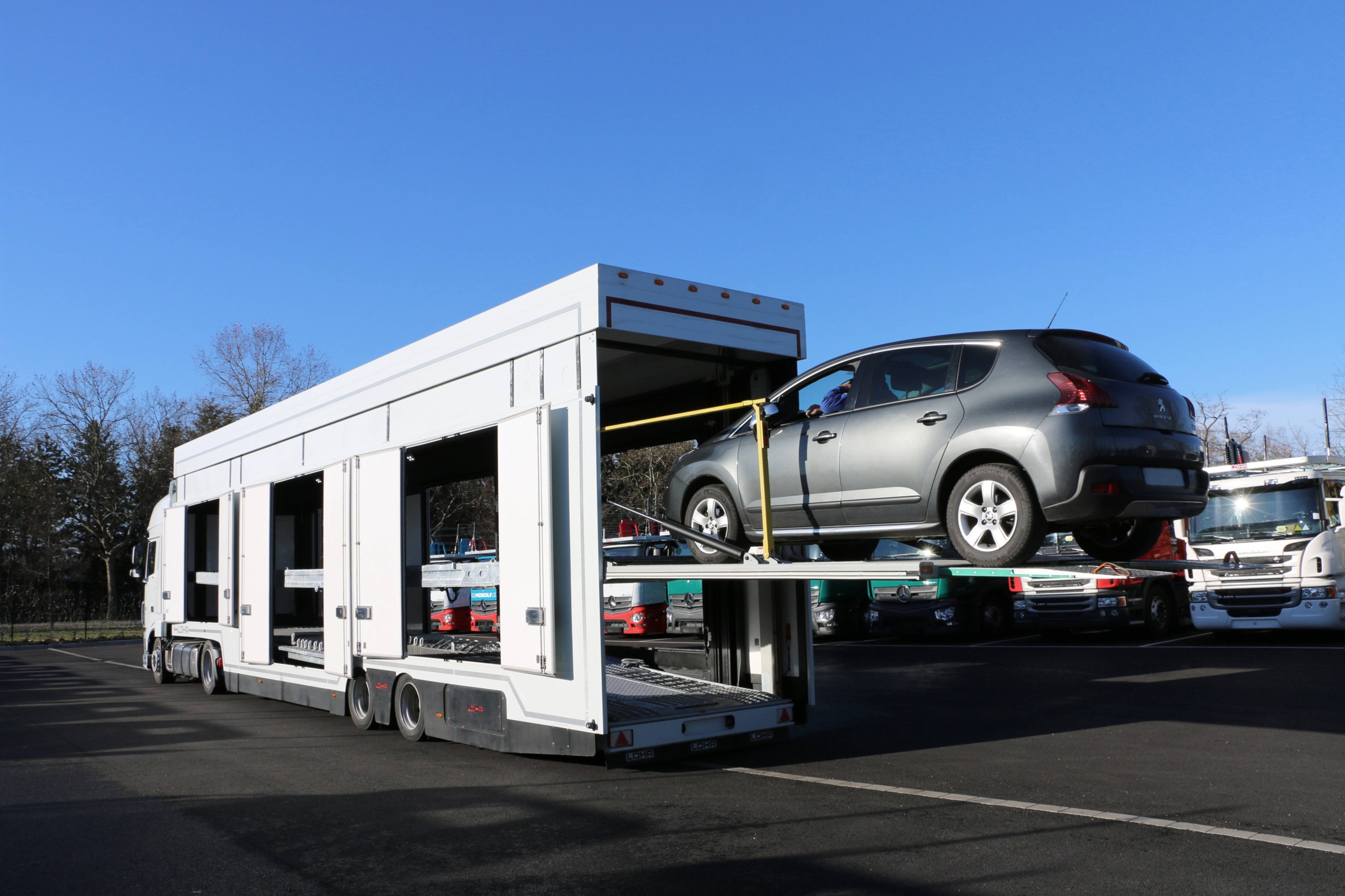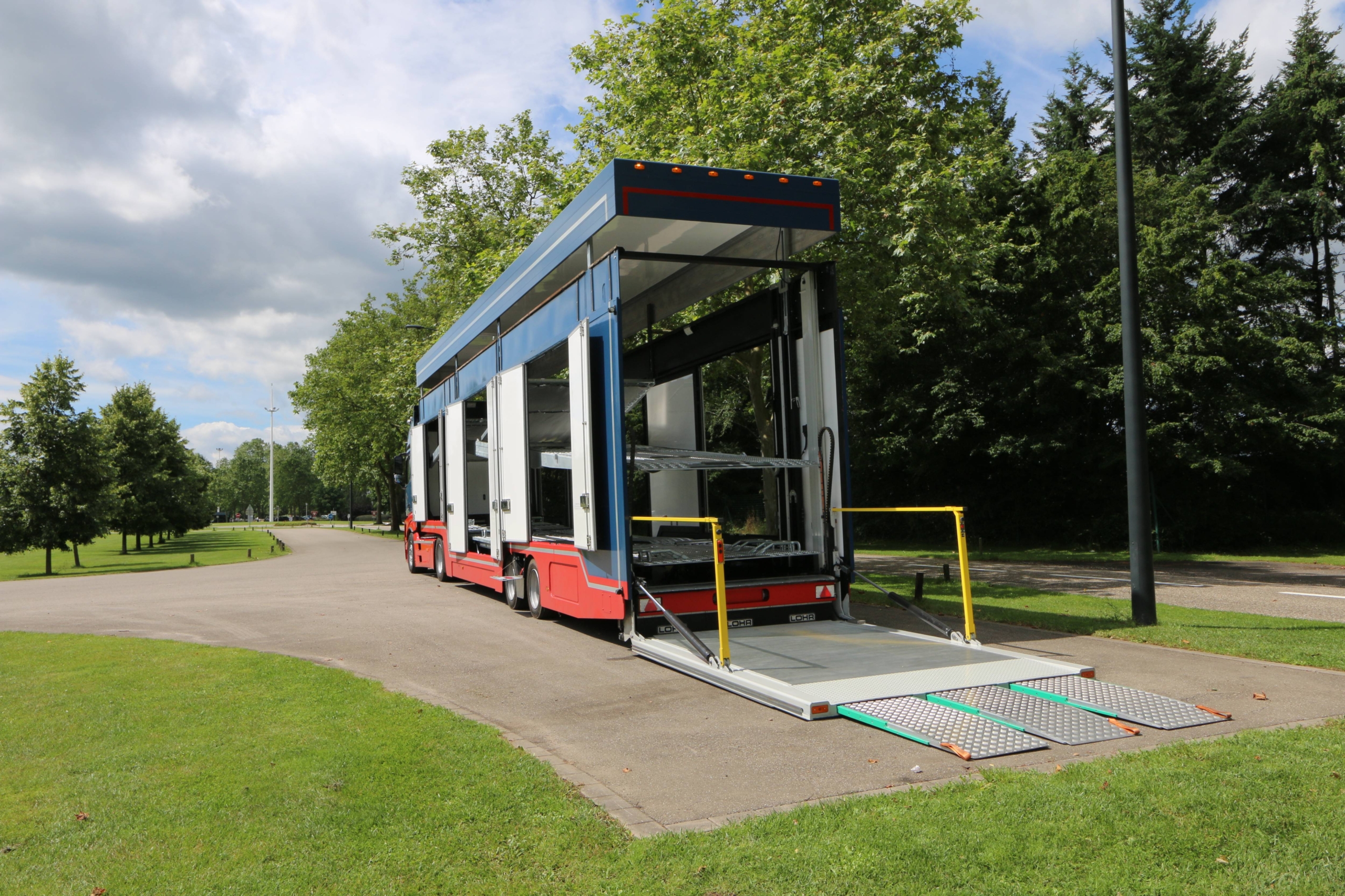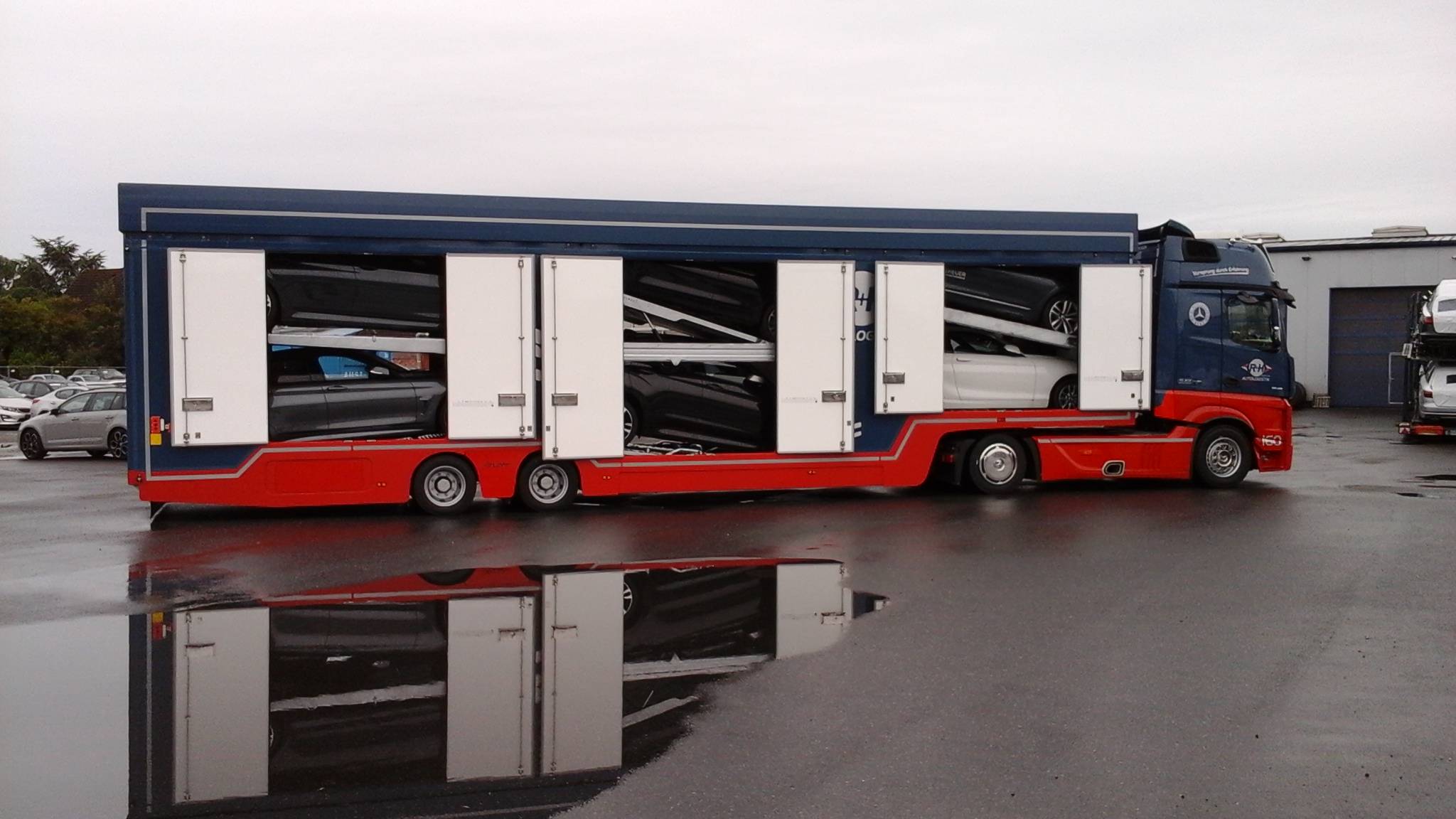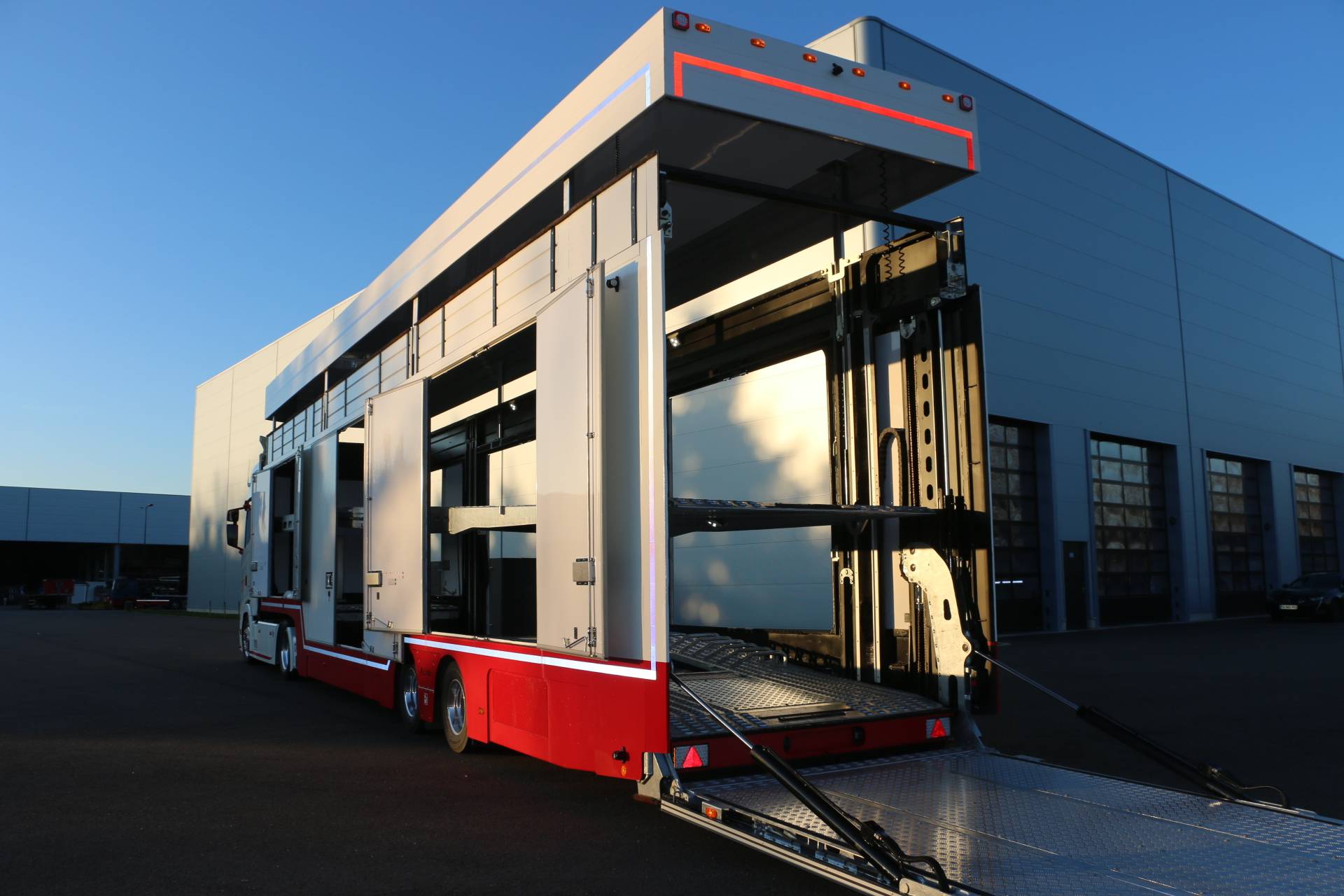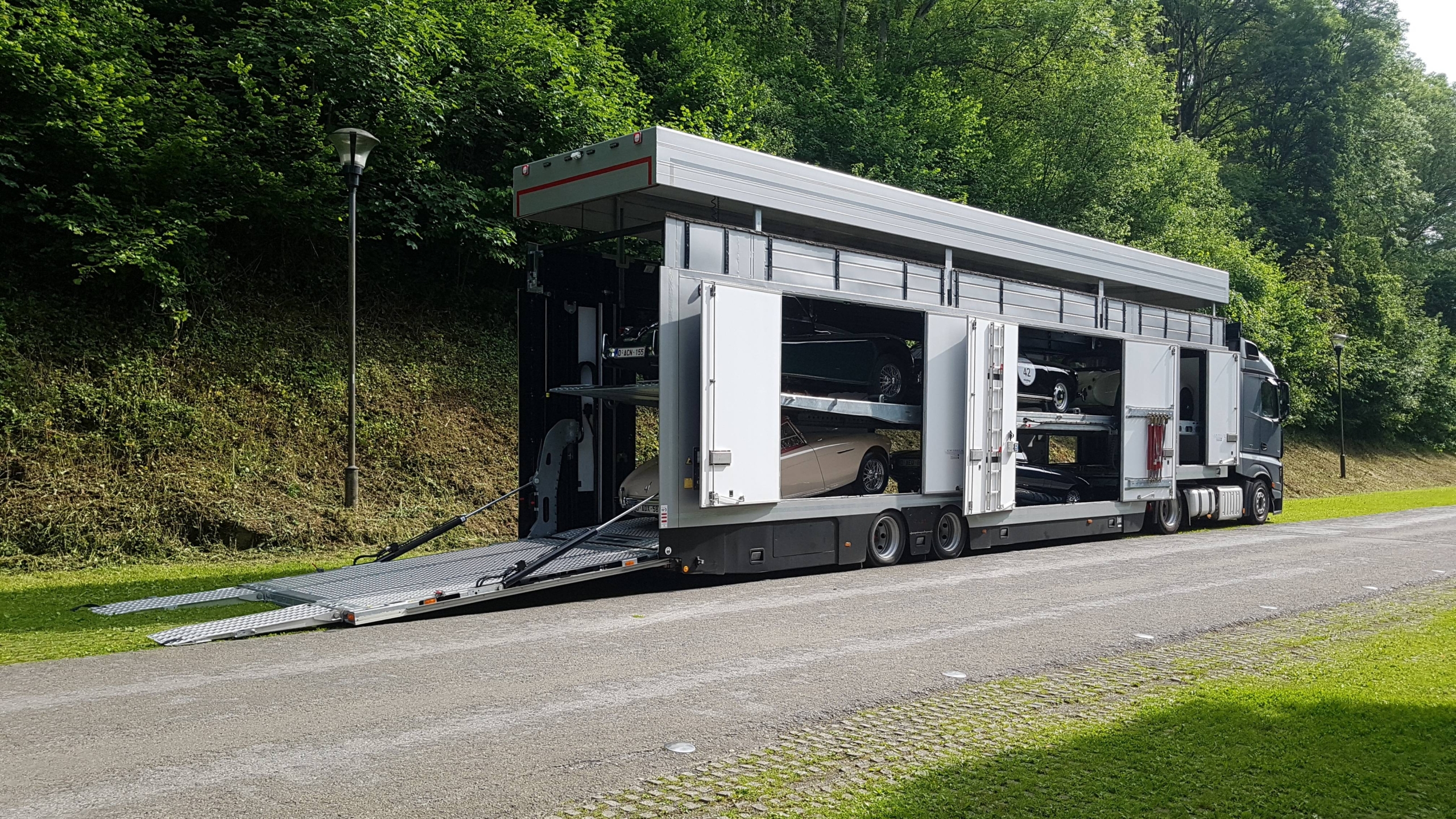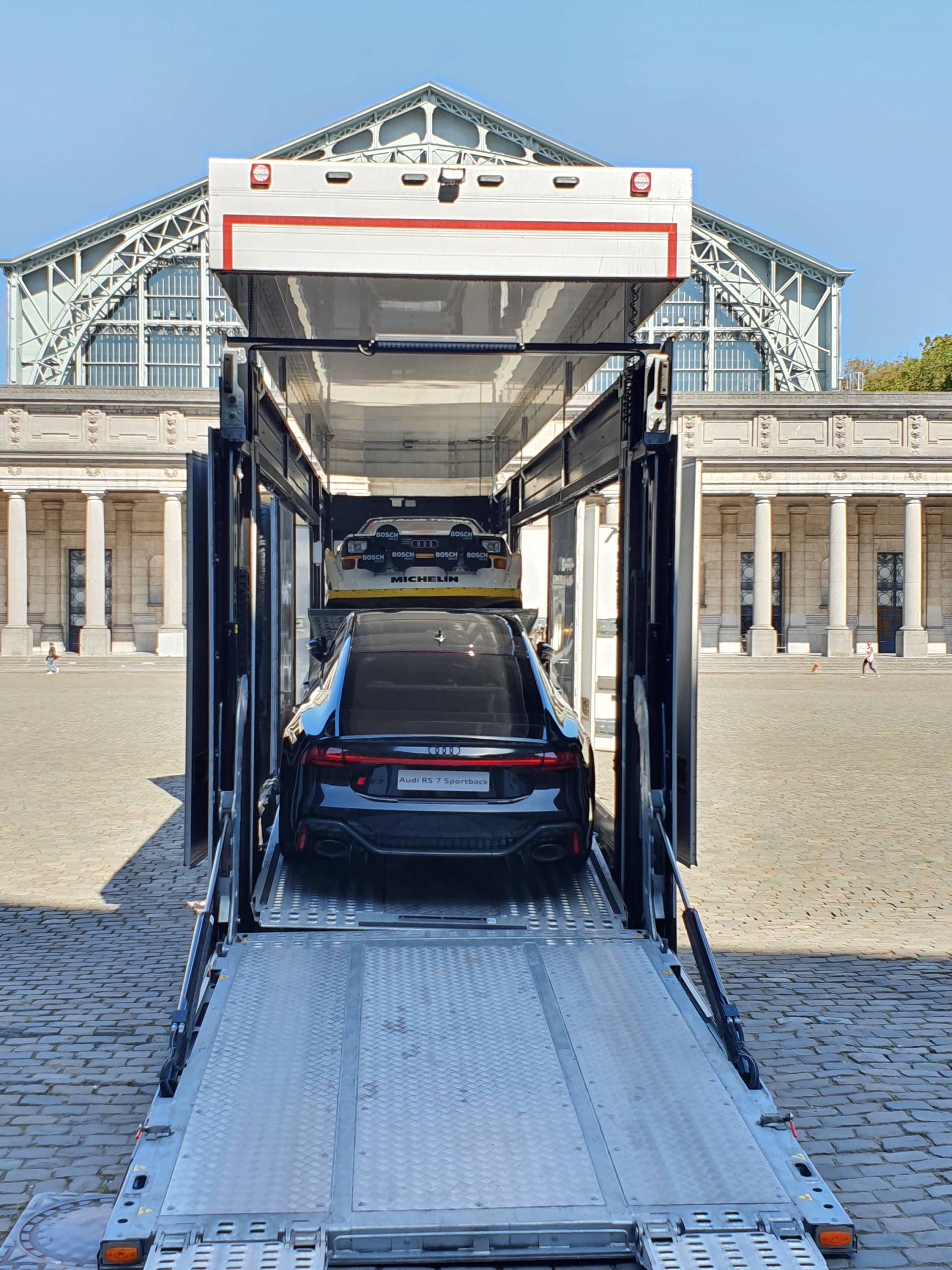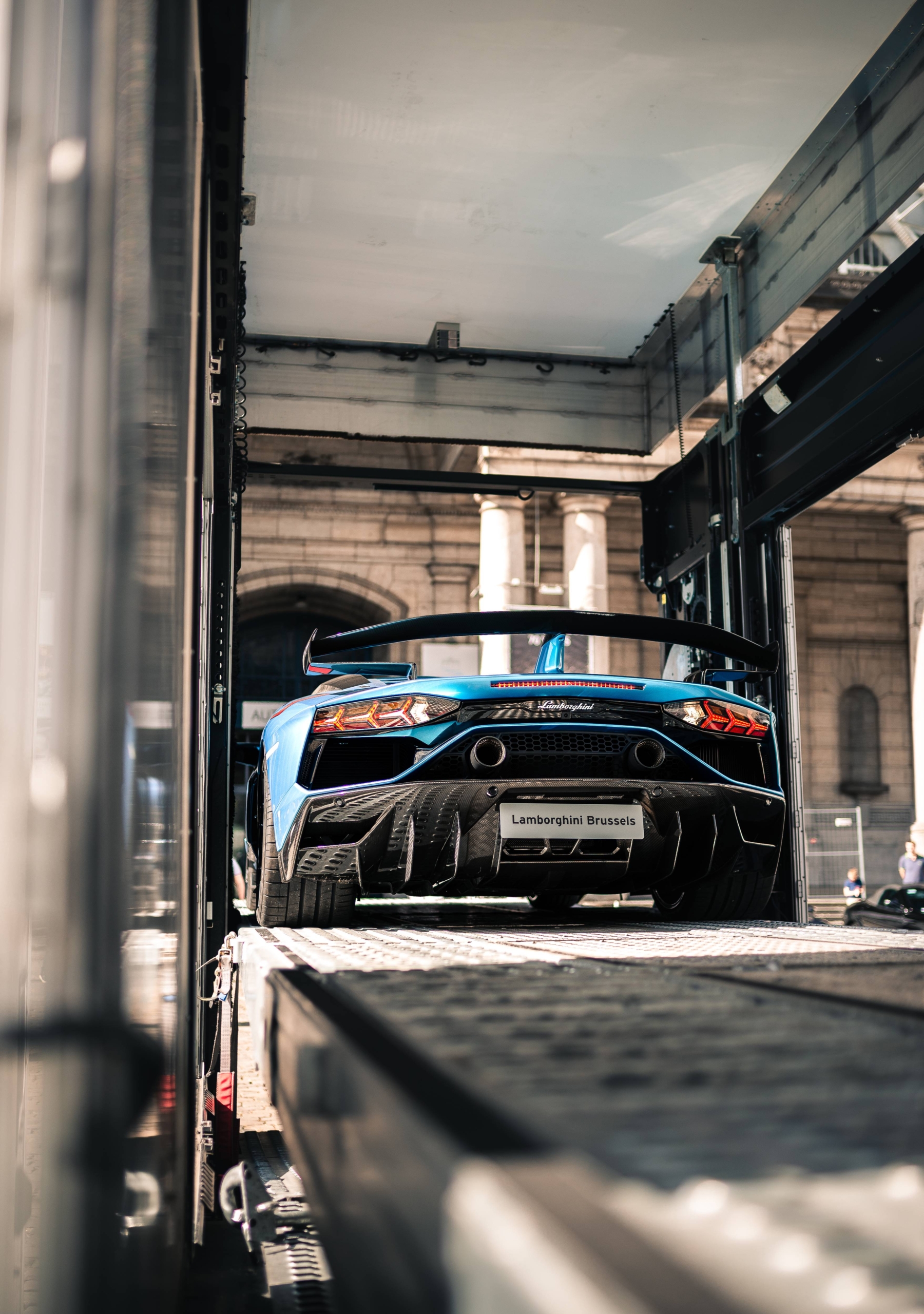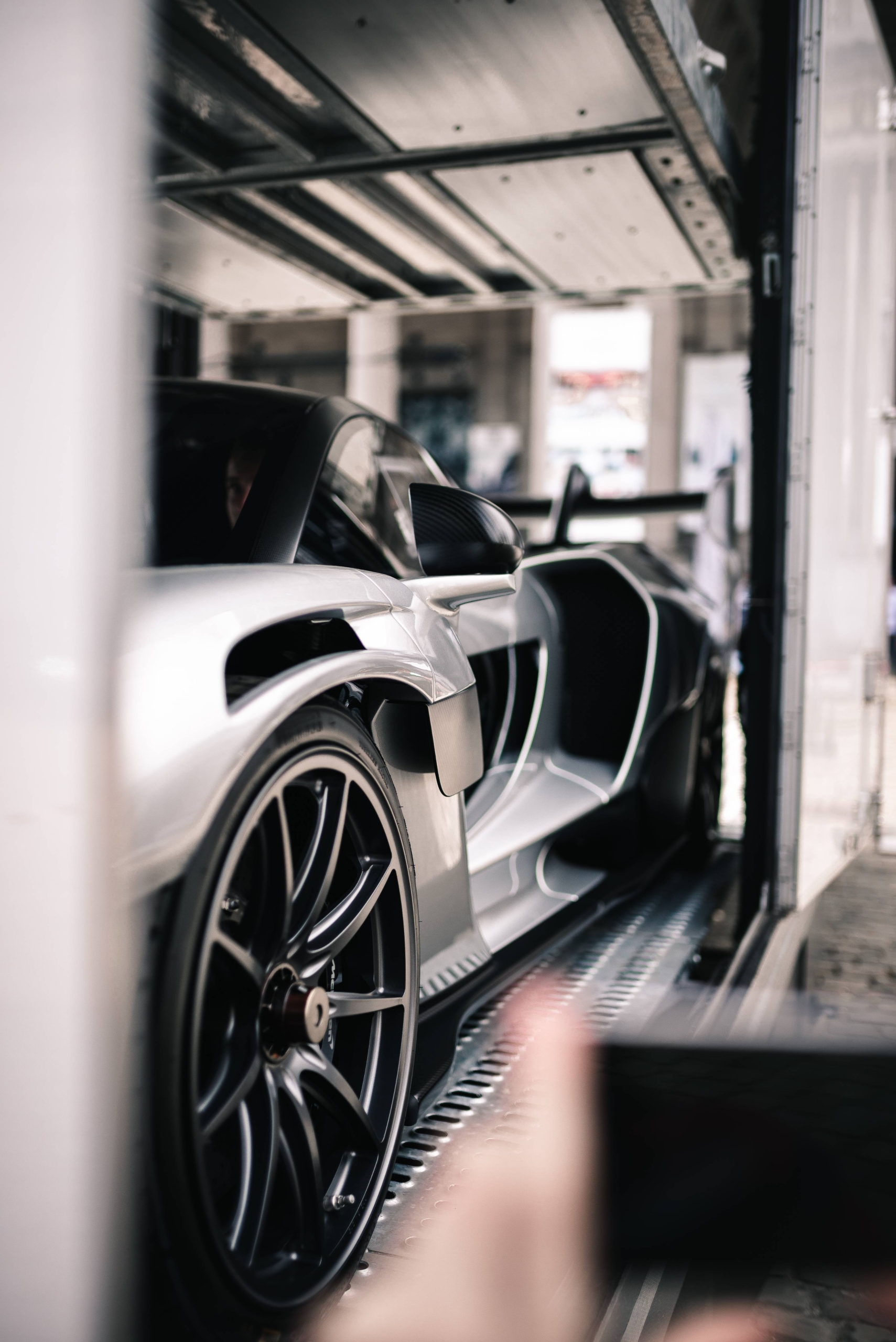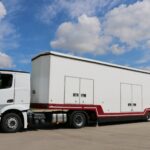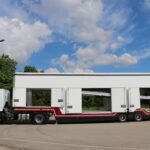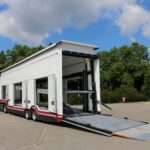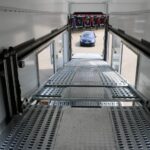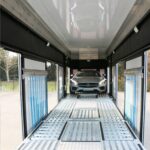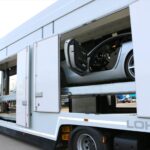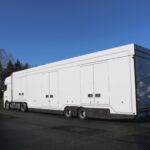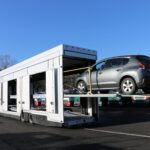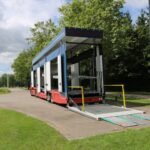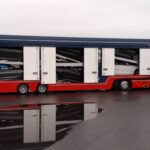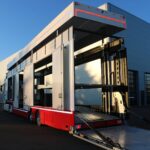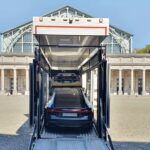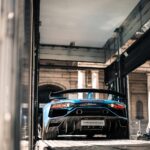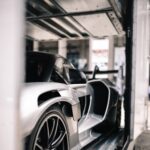 The SHR 6/4 enclosed semi-trailer is intended for the confidential and integrally protected transport of light vehicles.
The bodywork is made up of 25 mm thick side panels and a roof that can be raised by 30 mm. The upper and lower platforms of the SHR are fitted with stackers enabling 6 vehicles to be loaded. Side doors facilitate access to locking of goods or vehicles being transported. The elevator tailgate allows completely safe loading of vehicles with a low ground clearance.
Discover more products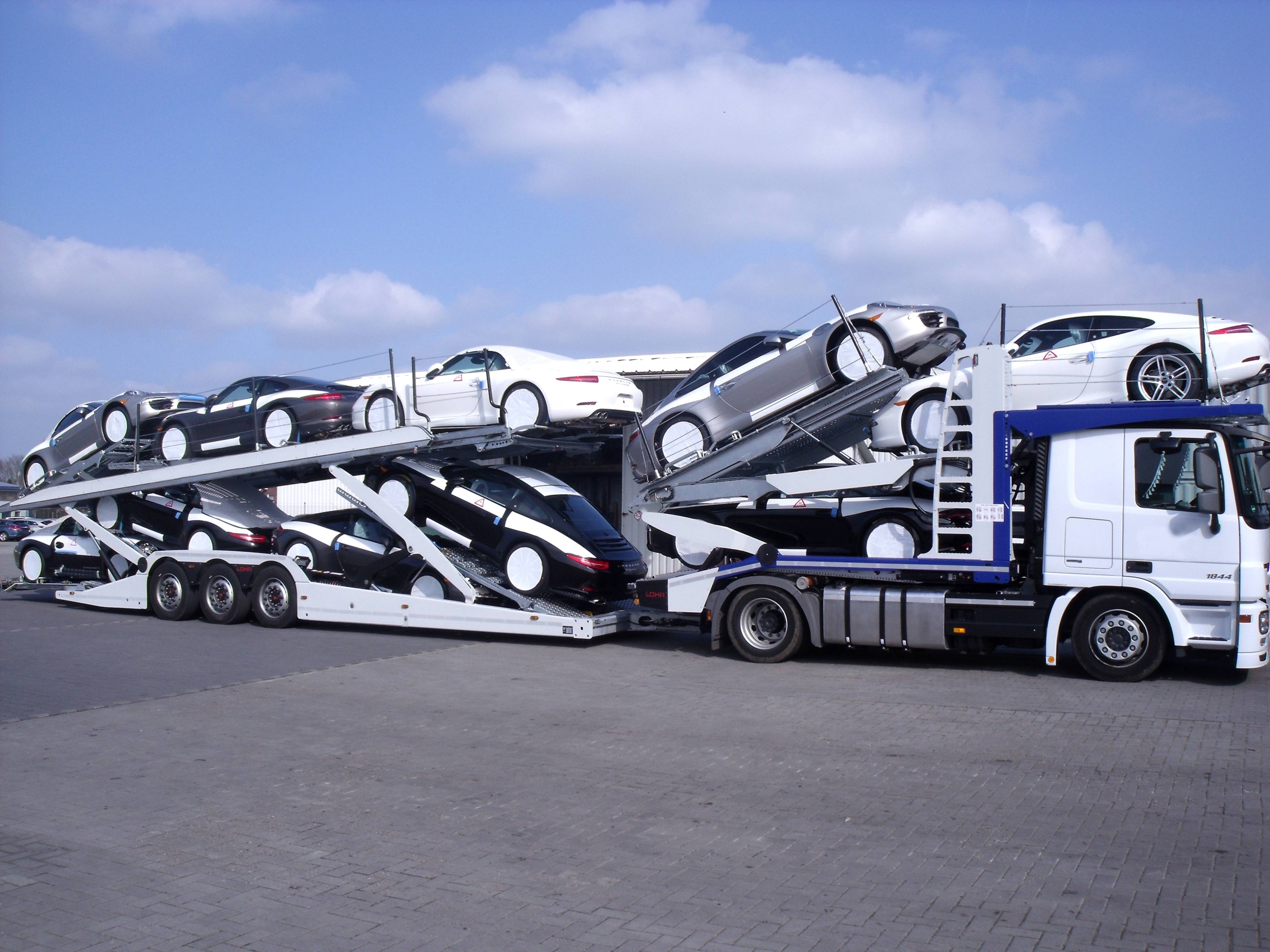 EUROLOHR 300
Engineered to be adapted on tractor chassis with short wheelbase (3 800 mm+/- 100 mm), the Eurolohr 300 range is a family of bodies & trailers intended to carry out loadings of light vehicles and light utility vehicles with driving track going above the axles.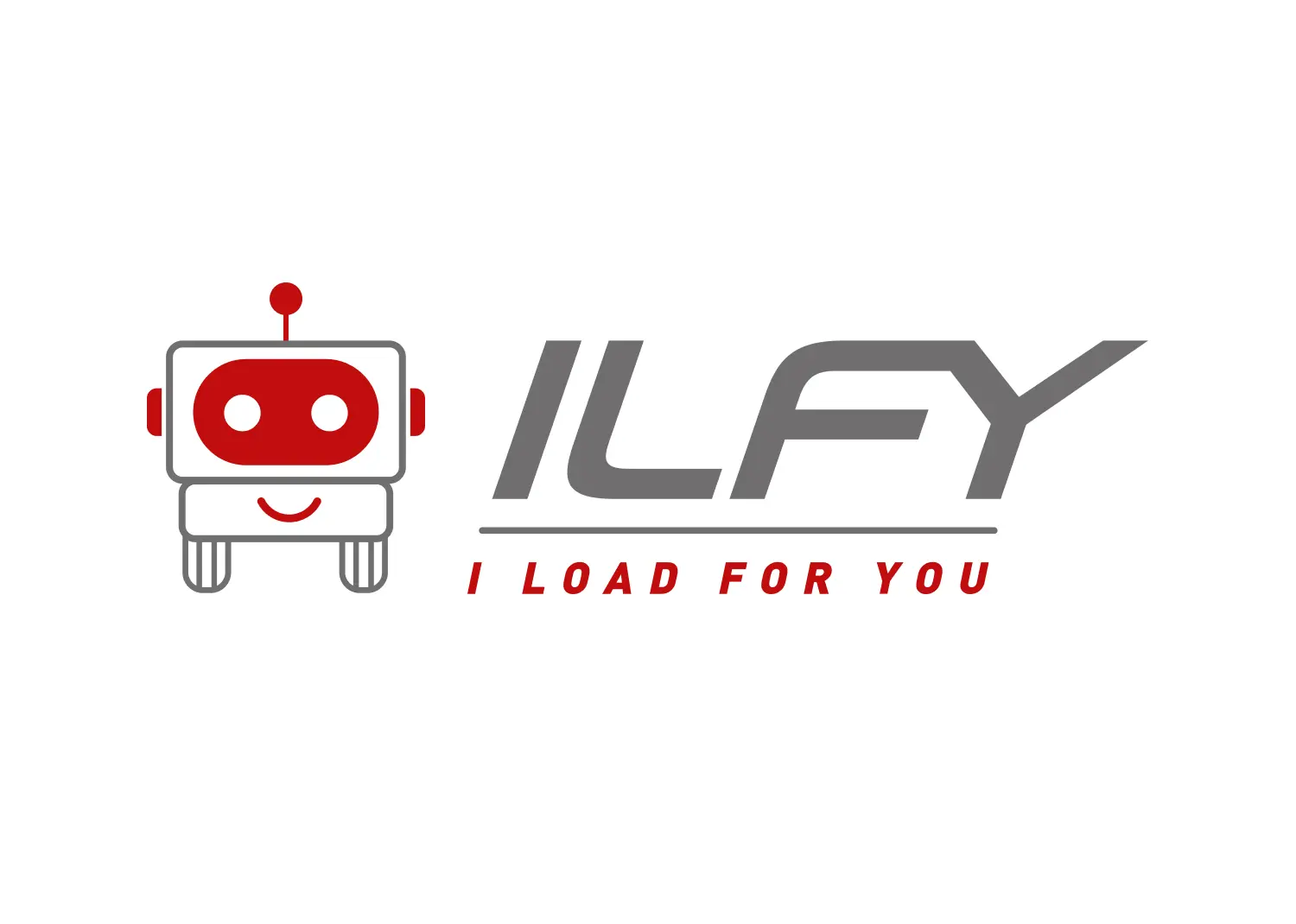 ILFY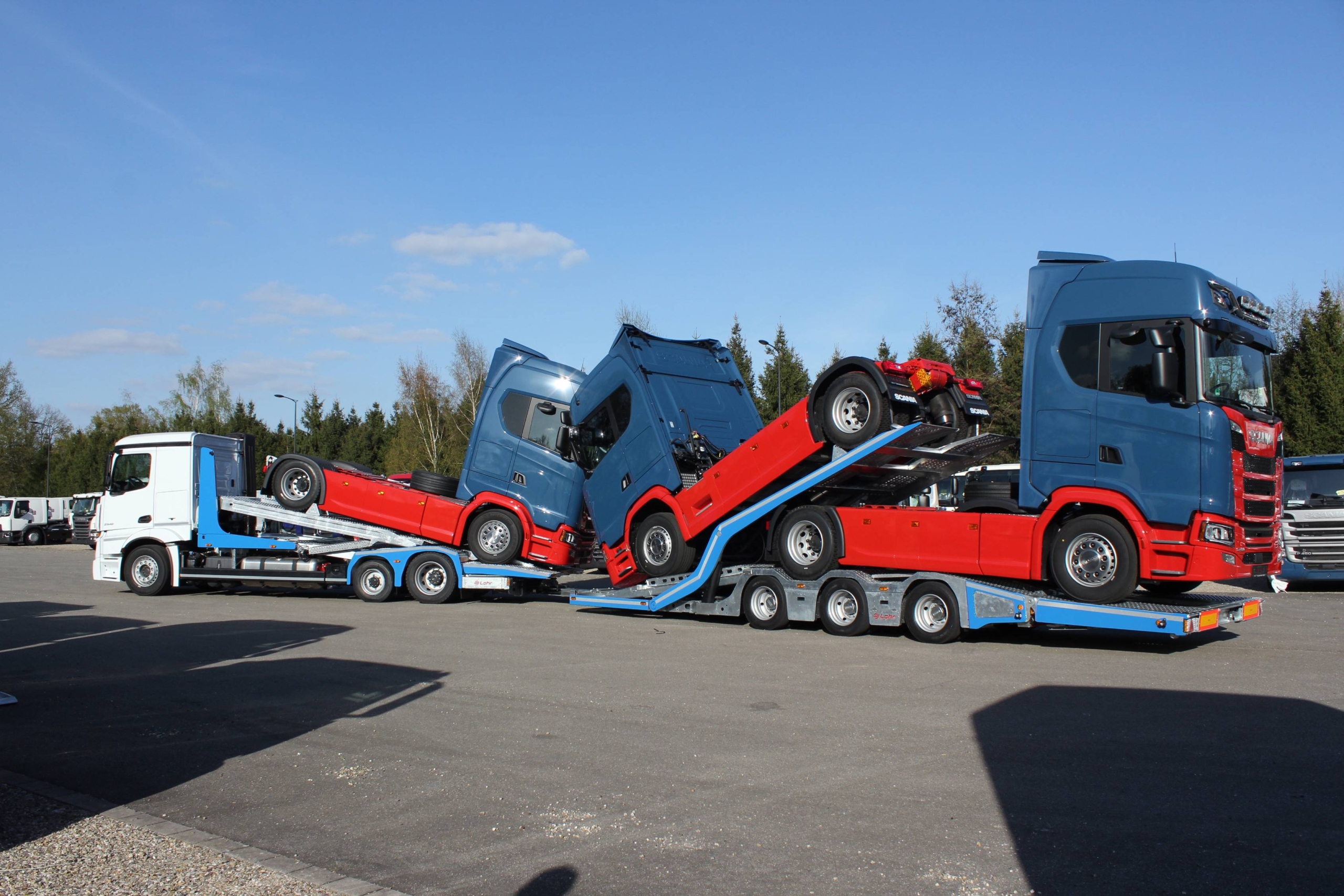 MAXILOHR 2.00
The new Maxilohr product range is composed of several models dedicated to the transport of High and Heavy (H&H) vehicles, from the exclusive H&H efficient model to the most flexible, enabling mixed loads.