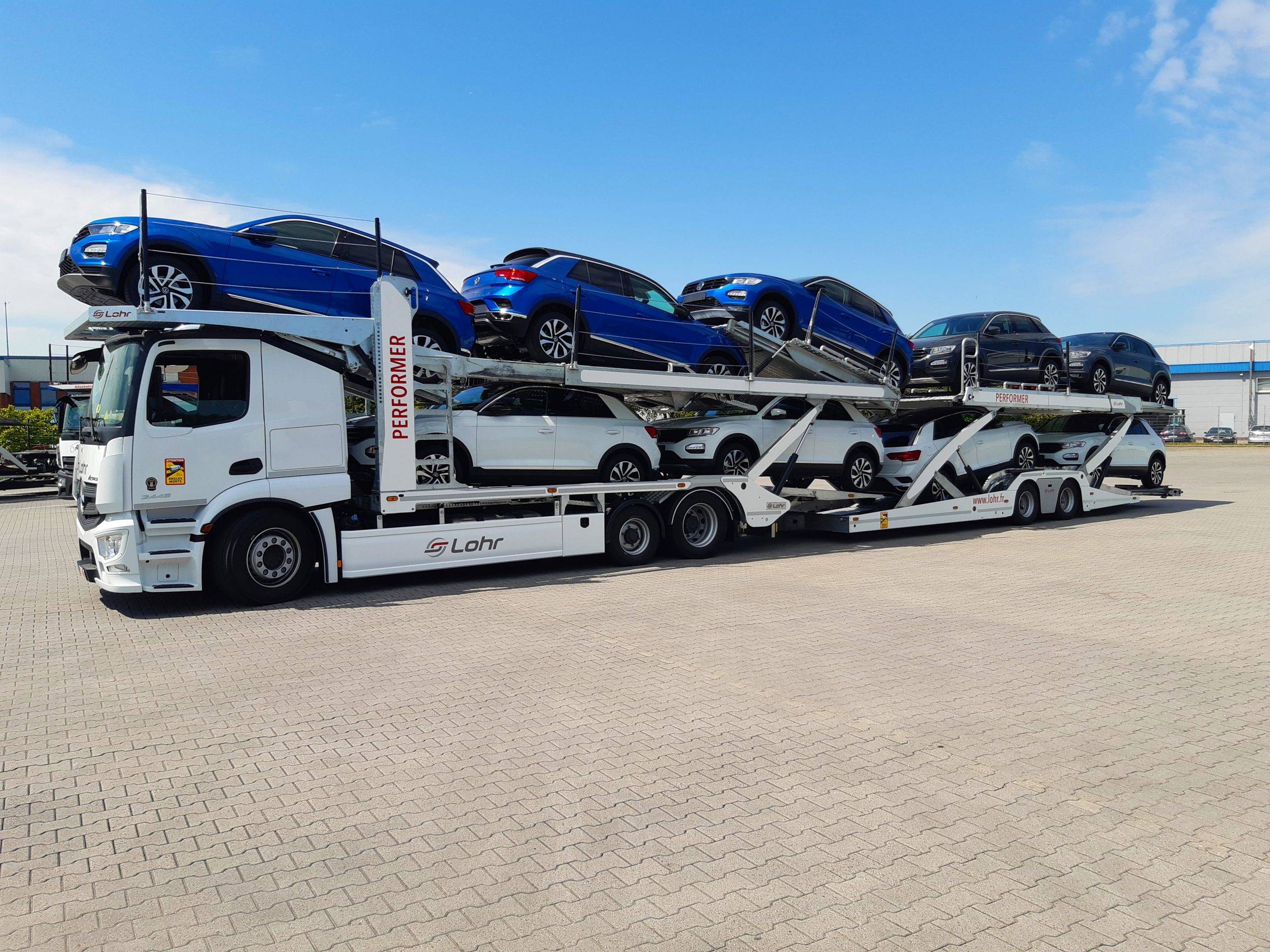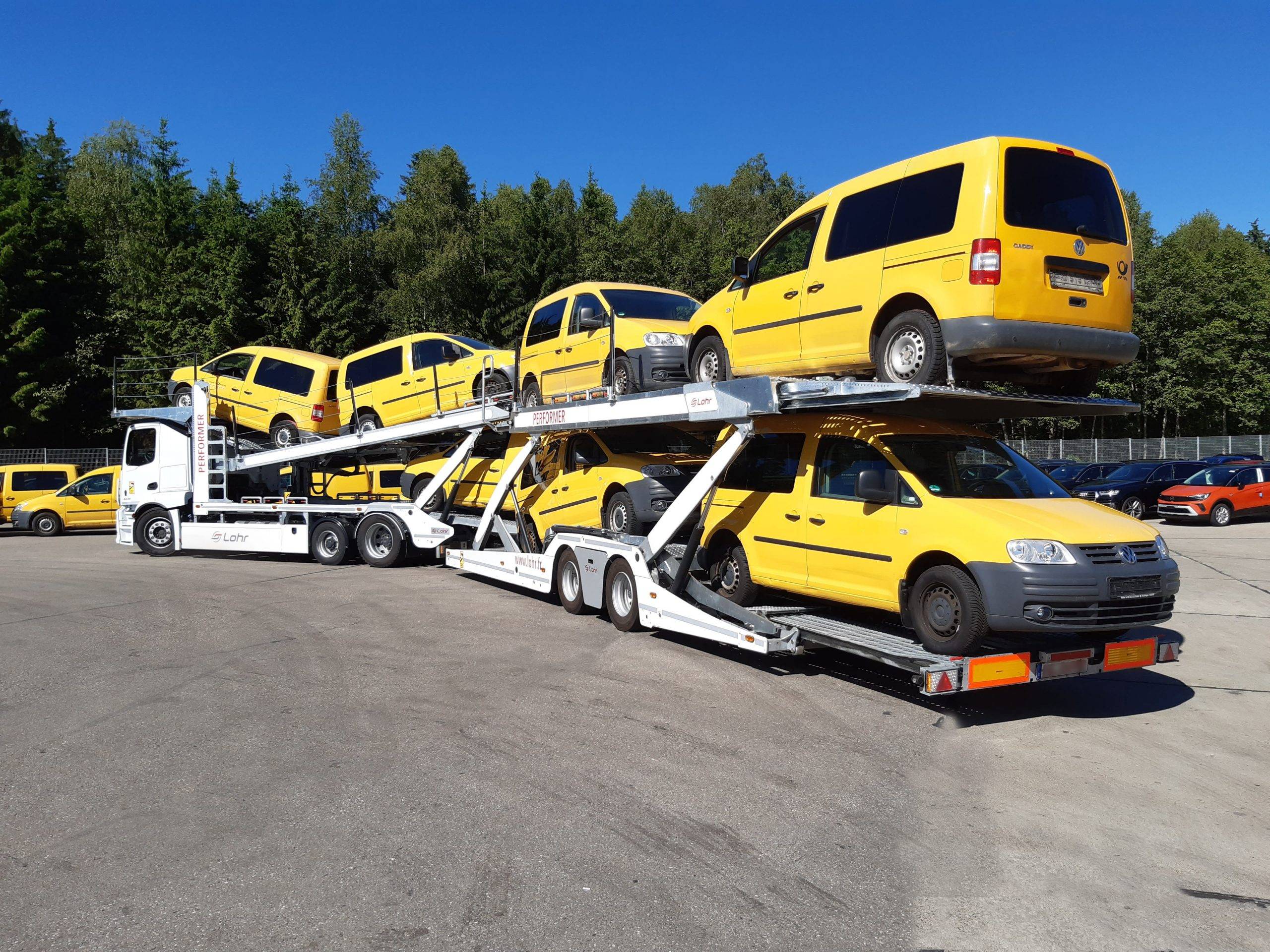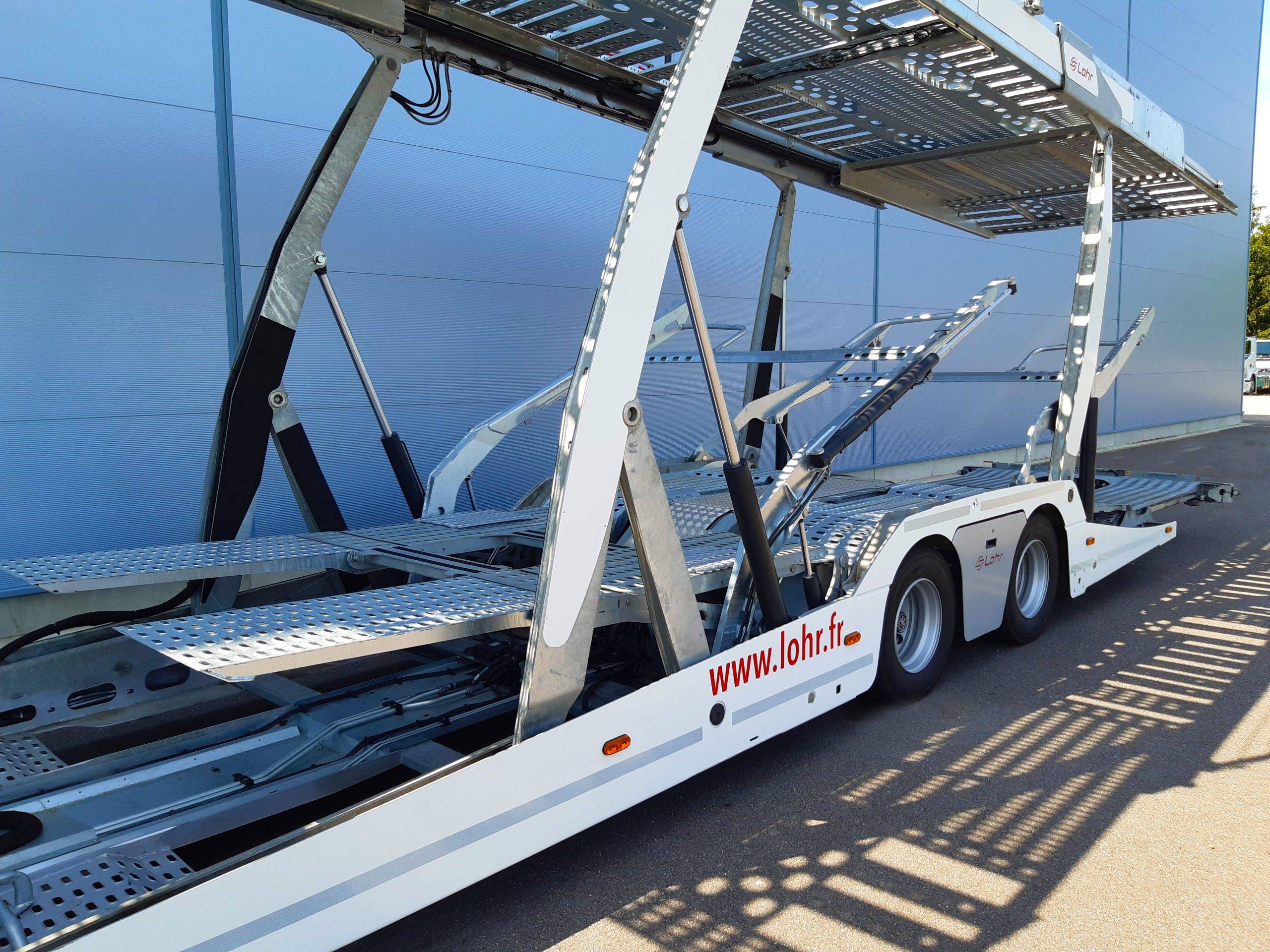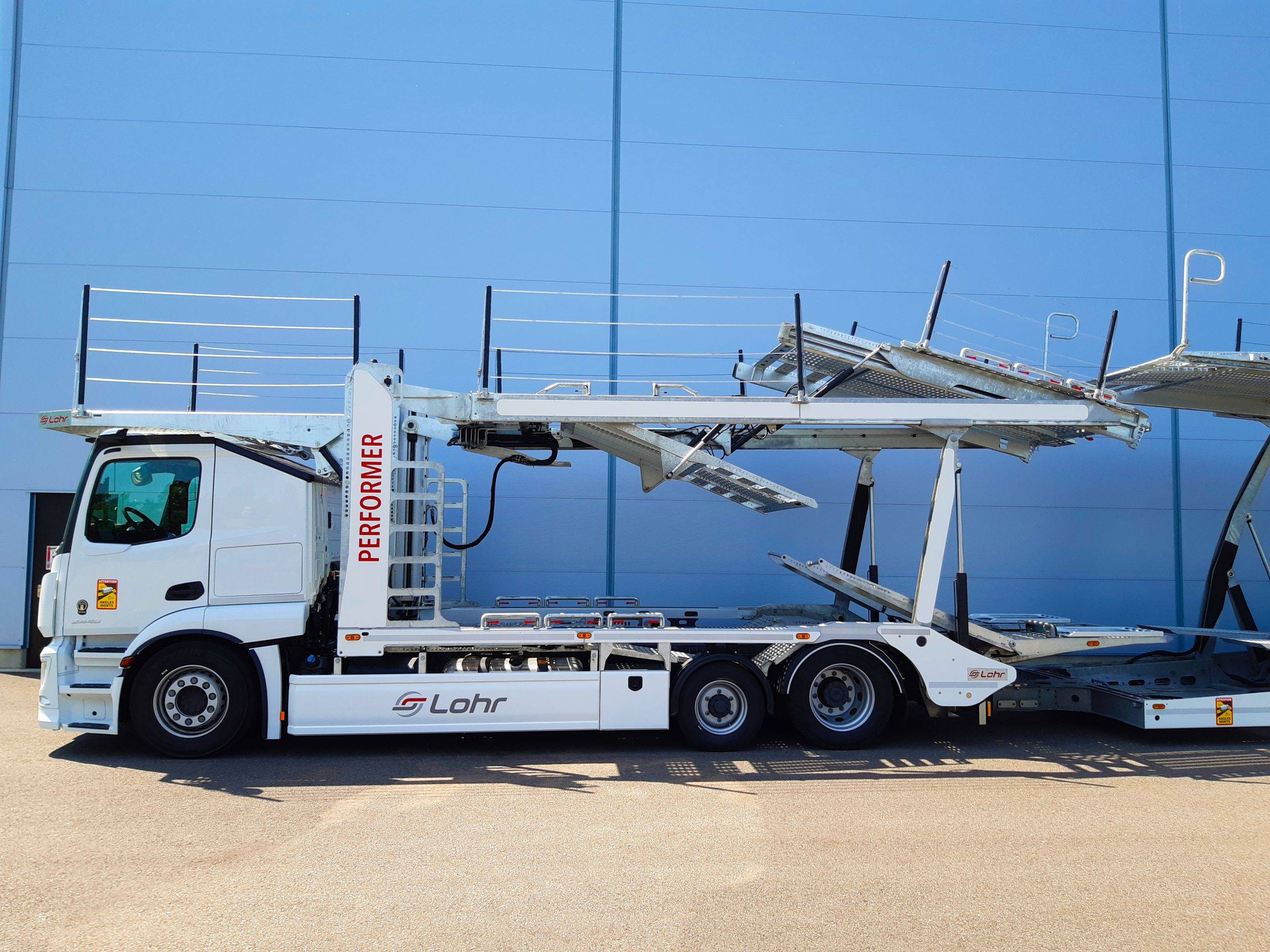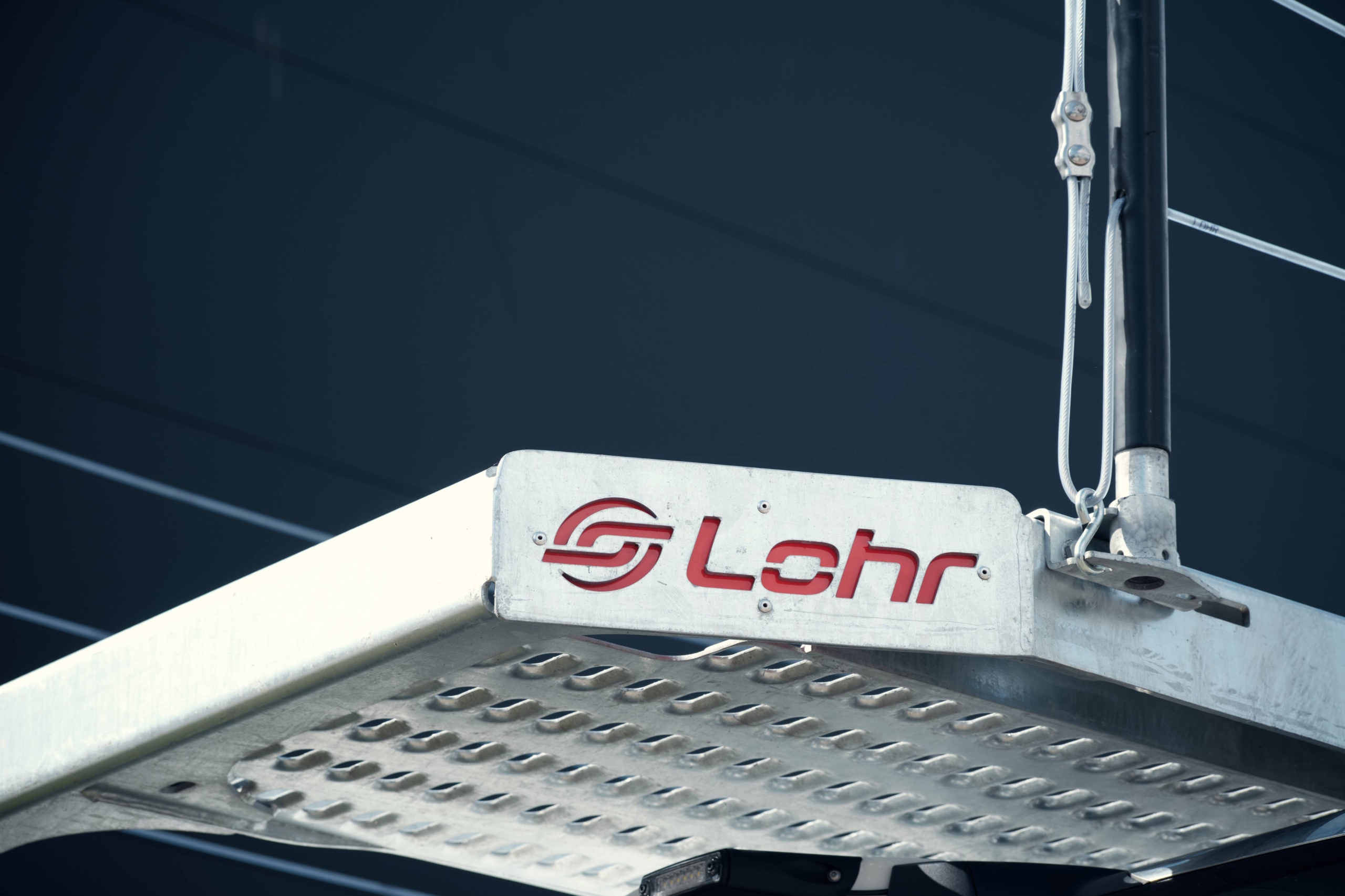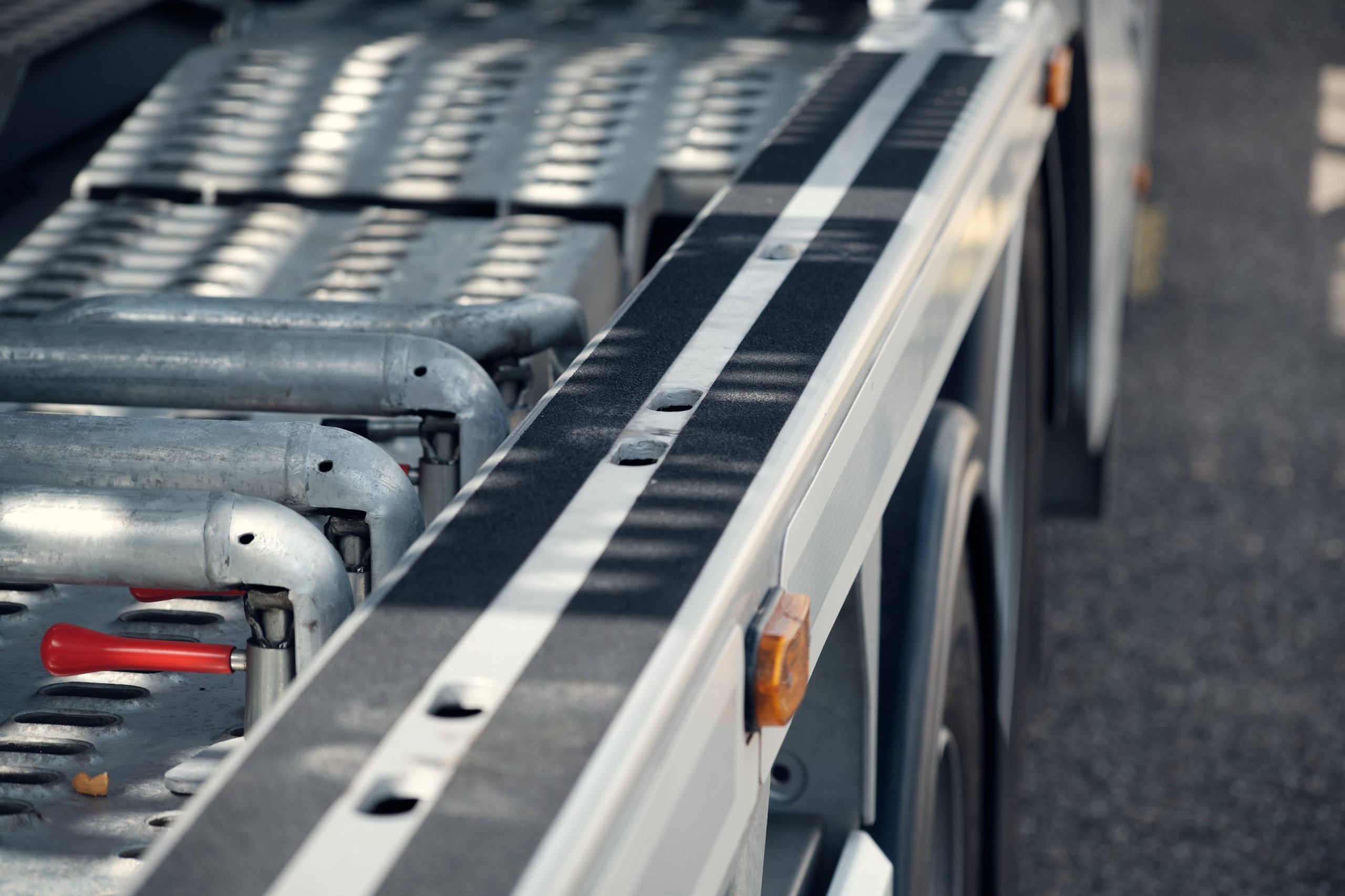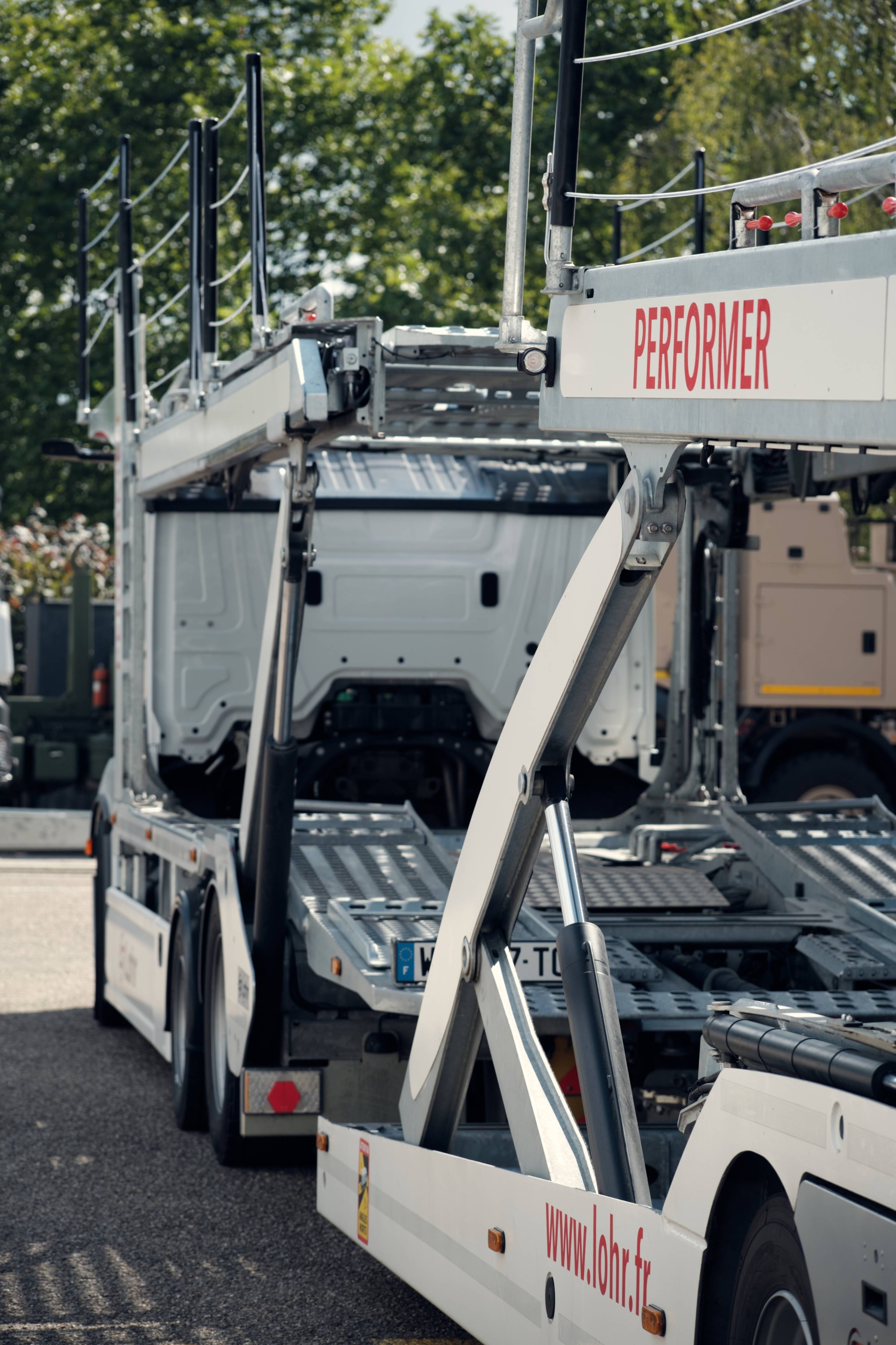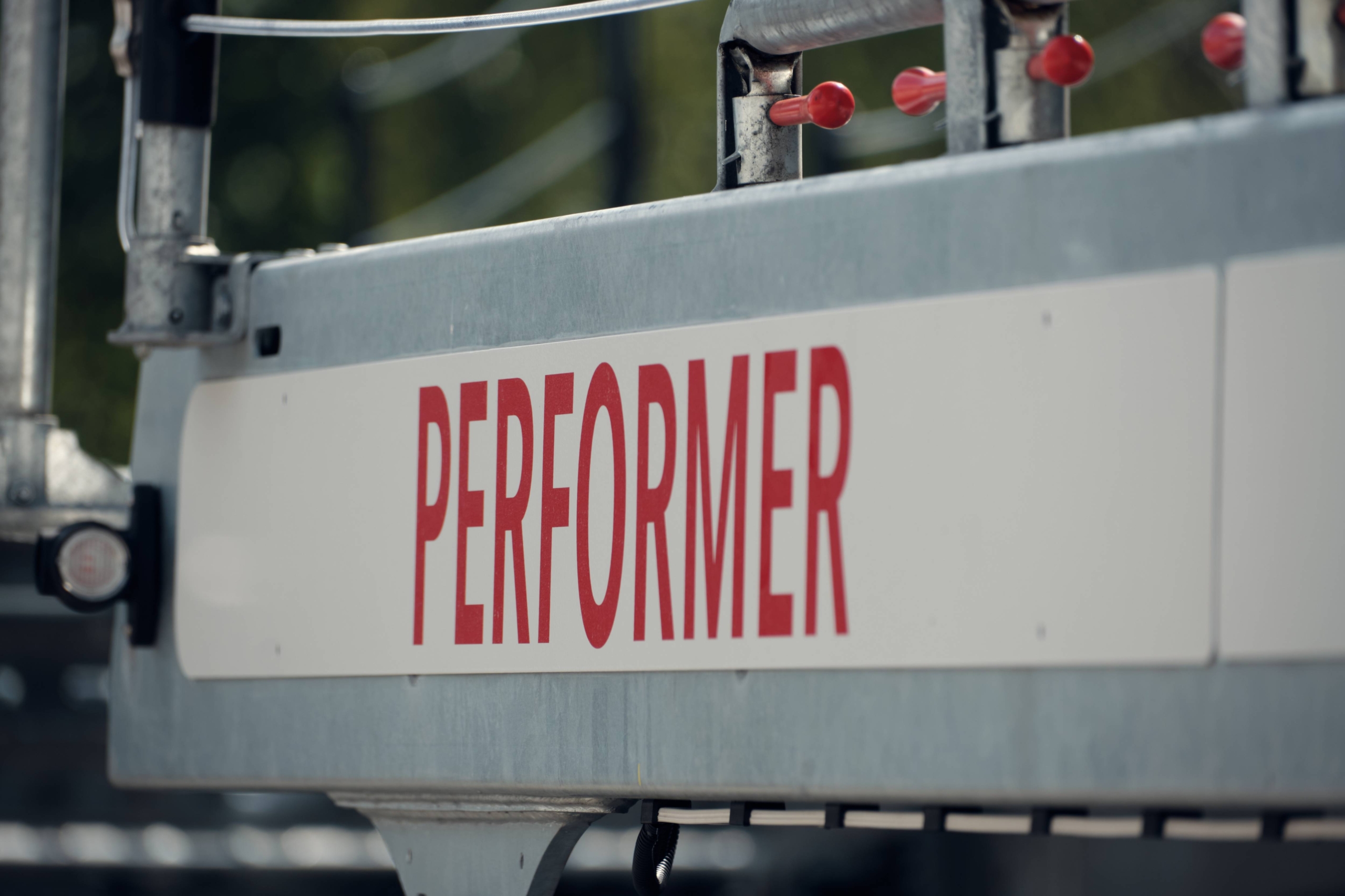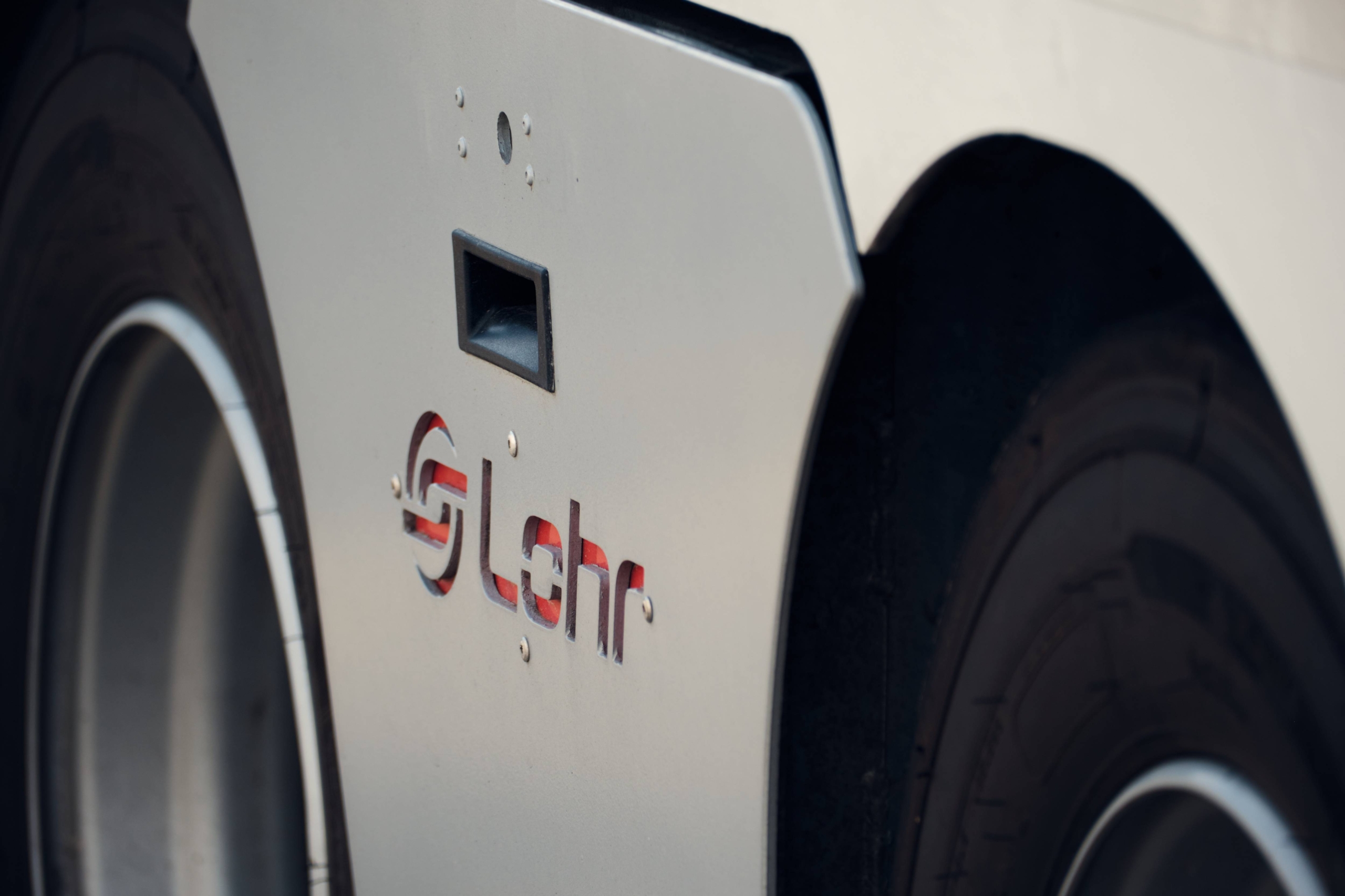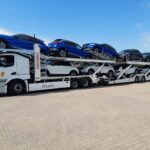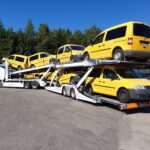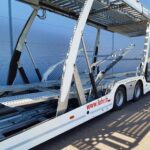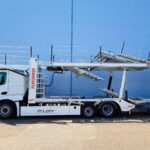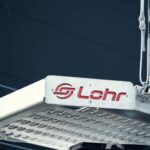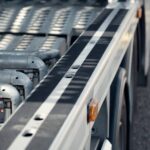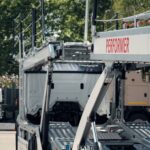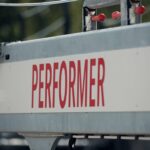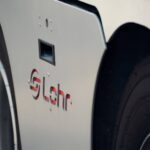 Engineered to complement the Eurolohr line of trailers, Performer addresses the requirements of European carriers for mixed cargo.
These versatile vehicles, which can load both automobiles and chassis cabs, are full of features that improve the load factor of light vehicles and the nesting flexibility needed to transport commercial vehicles. During redesign, special attention was paid to the constraints caused by changing automotive trends and the arrival of electric models: Passage width, flat driving surfaces, and optimal loading angles throughout the convoy, all adapted to lower ground clearance.
An optimal loading method
The convoy is set up quickly and requires little handling during loading, thus reducing parking time and freeing it up for driving.
Stacking is simple, few accessories are required, and self-locking cylinders hold the hydraulics in position.
The available volume, enhanced by the trailer architecture with load-bearing sides and Lohr features, makes it possible to increase the performance of the traditional car carrier and improve the loading method in Europe.
A revamped body
Canopy available in two versions, manual or hydraulic, with an independent deck at the rear of the cab that can be folded hydraulically, providing maximum ease of use and greater ergonomics for the user.
Top deck with two stackers allowing for backward/forward loading for precise adjustments and increased fl exibility.
Hydraulically adjustable recesses for maximum height gain.
Modular rear section that can be equipped with several hydraulic options (D2, D3, D4) to increase the versatility of the convoy according to your needs.
A self-sustaining trailer frame
The trailer coupled to the truck is built on a frame with loadbearing sides, eliminating the central longitudinal members. The increased payload volume gives the user the fl exibility to adapt a load to comply with European regulations.
Trailer with load-bearing sides that can be equipped with 3 stackers (H1, H2, I2) for optimum performance and capacity :
Stacker H1: Reworked kinematics, allowing for a gain in height
Stacker H2: Hydraulic translation, providing ease of use and better ergonomics
Stacker I2: Hydraulic stacker for loading 10 cars
Discover more products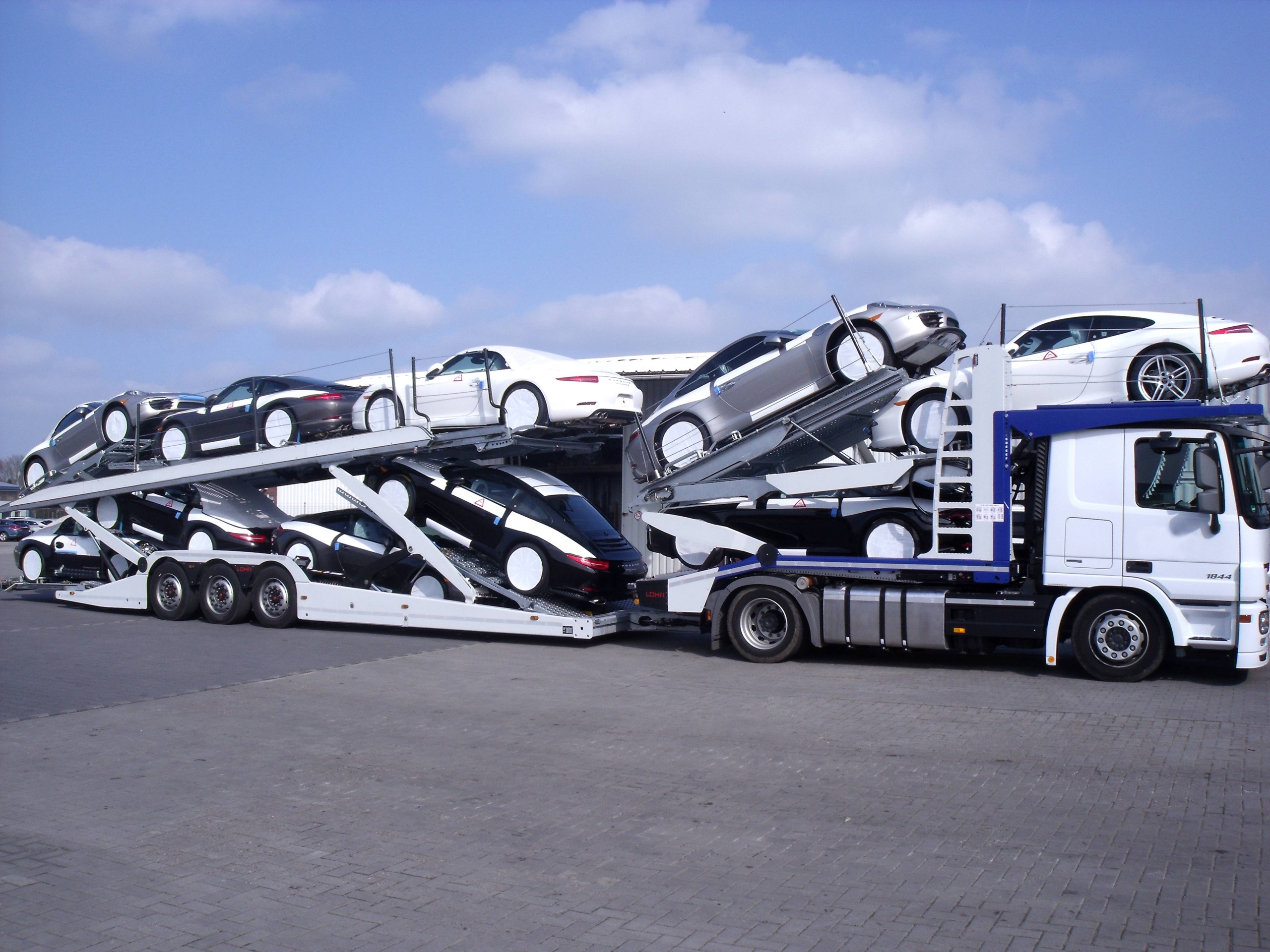 EUROLOHR 300
Engineered to be adapted on tractor chassis with short wheelbase (3 800 mm+/- 100 mm), the Eurolohr 300 range is a family of bodies & trailers intended to carry out loadings of light vehicles and light utility vehicles with driving track going above the axles.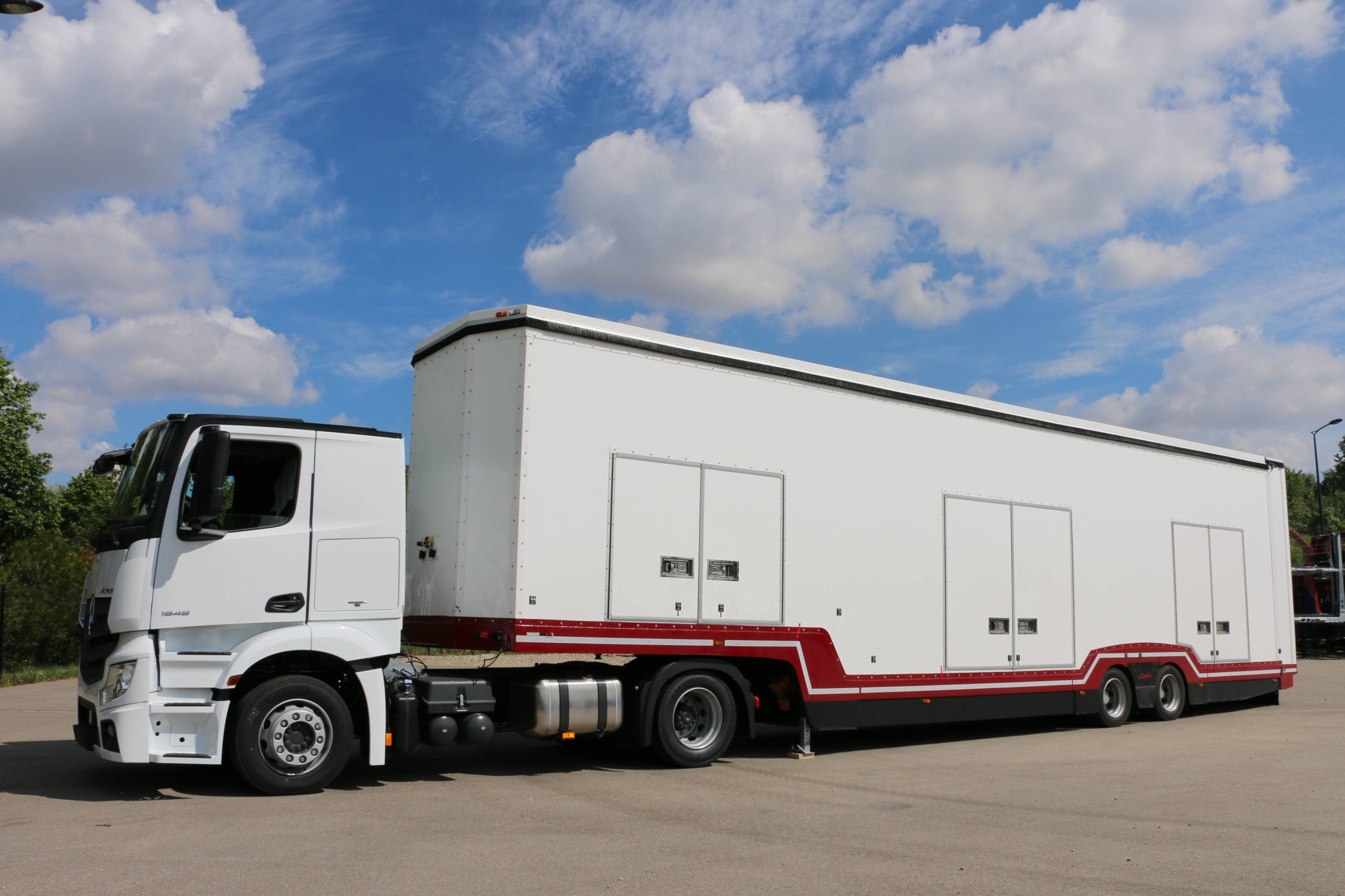 CONFIDENTIAL SHR
The SHR 6/4 enclosed semi-trailer is intended for the confidential and integrally protected transport of light vehicles.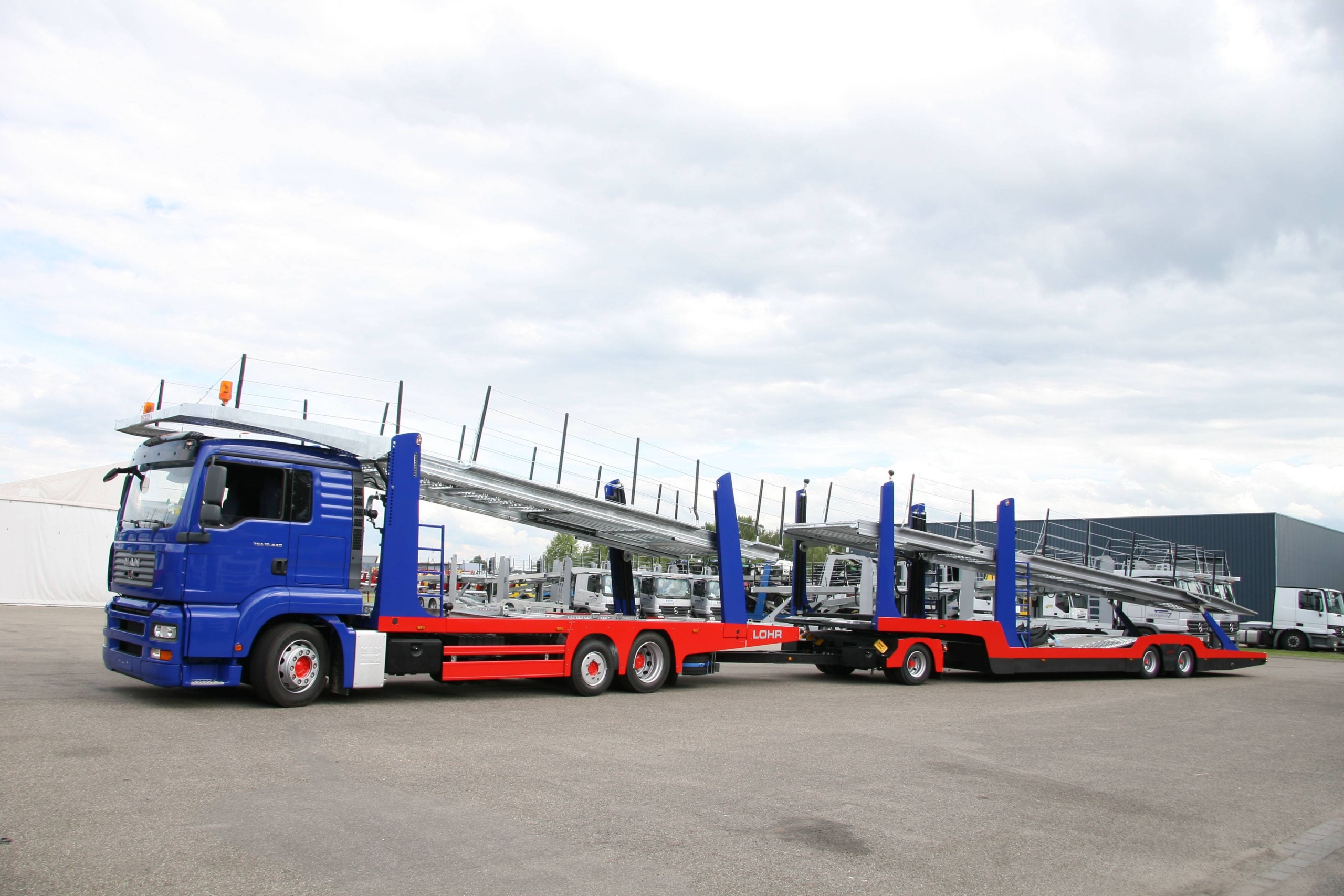 TRSP 25.25
The TrSP 25.25 is a car transporter destined for countries where the road regulations allow a length of 25.25 m.