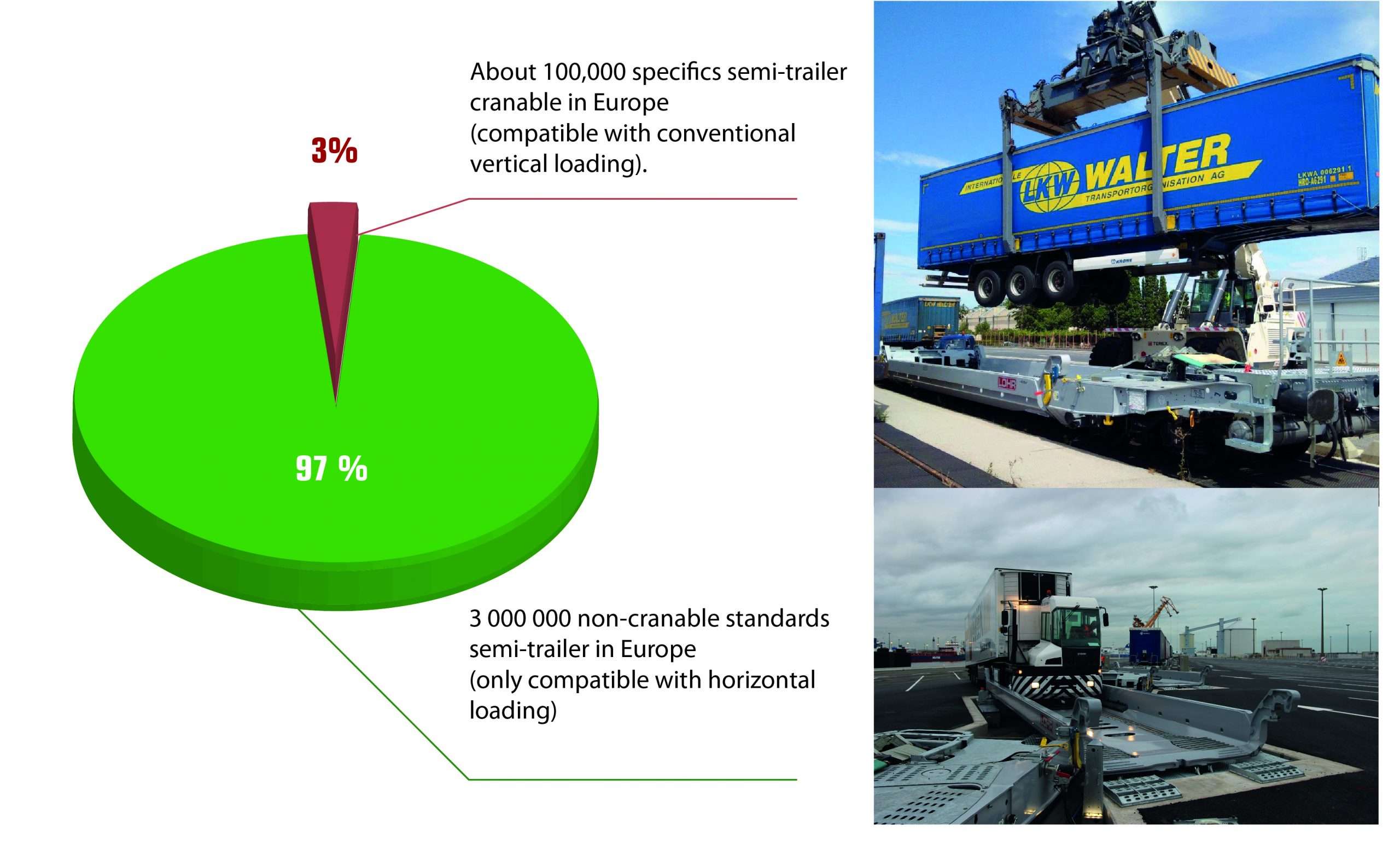 Target market for standard semi-trailers
In Europe, most of the semi-trailers are not compatible with conventional combined transport. The LOHR system is specially designed for horizontal loading of standard semi-trailers.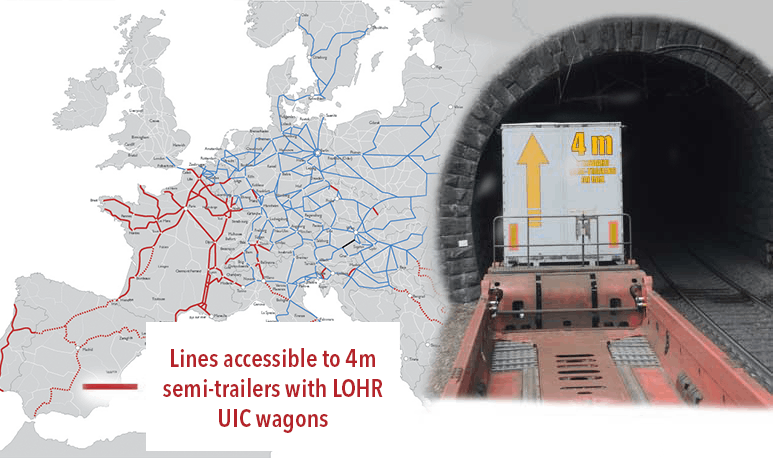 Thanks to its efficiency in the smallest European rail gauges, the LOHR UIC wagon is the only wagon that can carry standard unaccompanied semi-trailers up to 4m high on the French, Spanish, Portuguese and Franco-Italian Alps networks.
Legend:
Blue line "lines accessible to 4m high semi-trailers with classic pocket wagons and LOHR UIC".
Red line: "lines accessible to 4m high semi-trailers on LOHR UIC wagons".
Dotted red line: "Lines accessible to 4m high semi-trailers on the LOHR UIC wagon after detailed examination or minor work".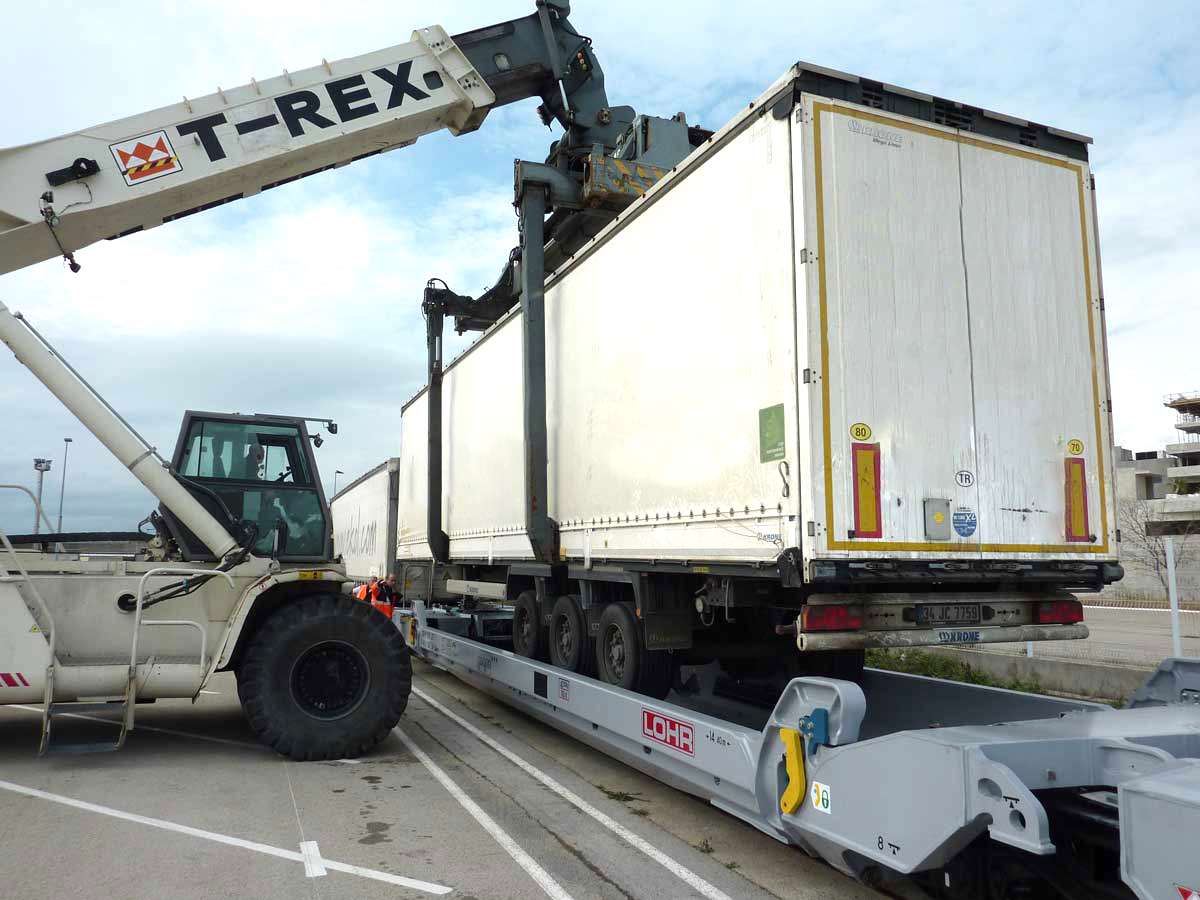 A Complement to Combined Transport
Compatibility with vertical loading/unloading in existing traditional combined transport terminals.
Discover more products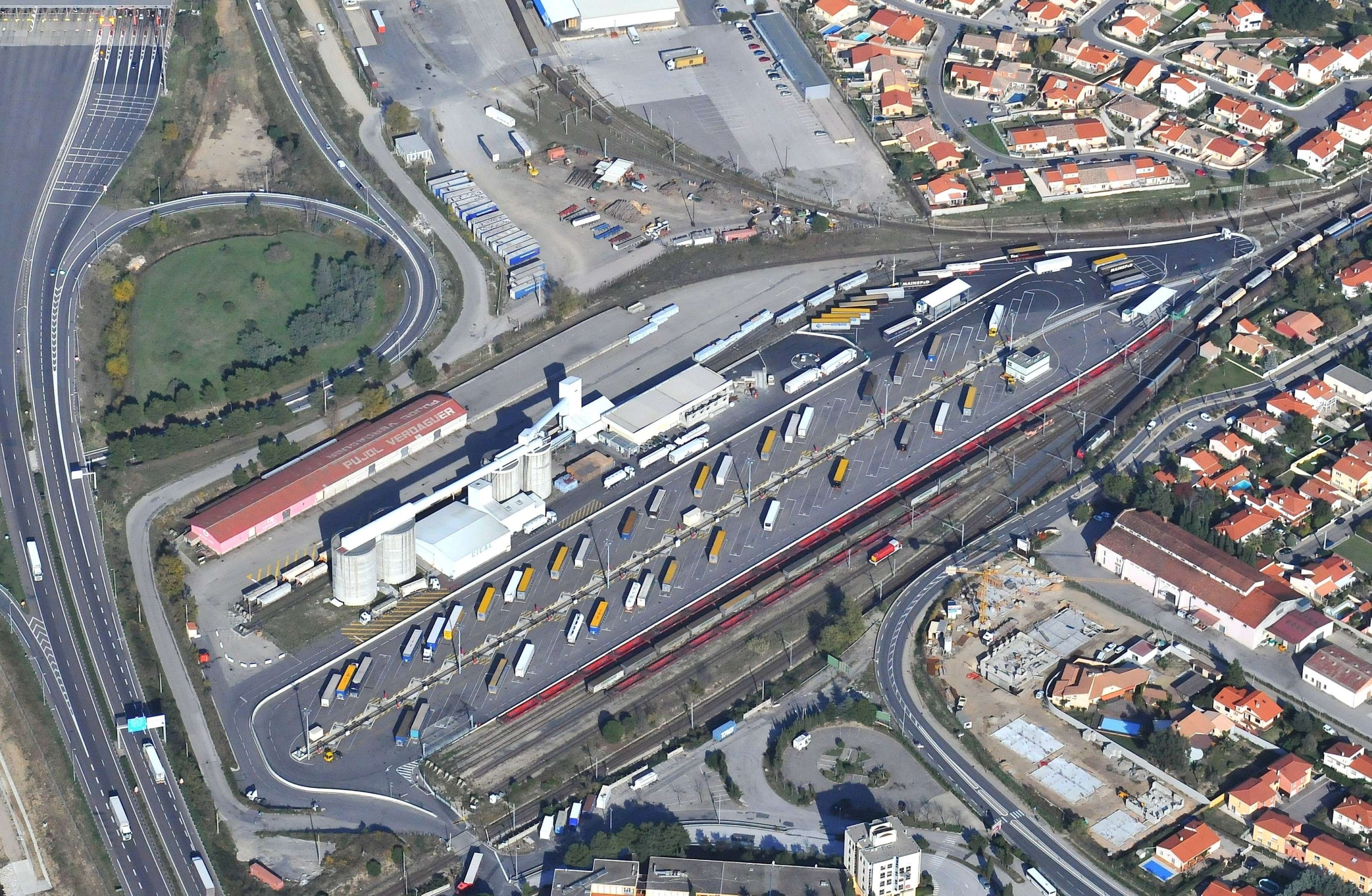 The Lohr system terminals
The LOHR system incorporates simple transfer terminals of different lengths with ground systems to enable wagons to be opened "at an angle".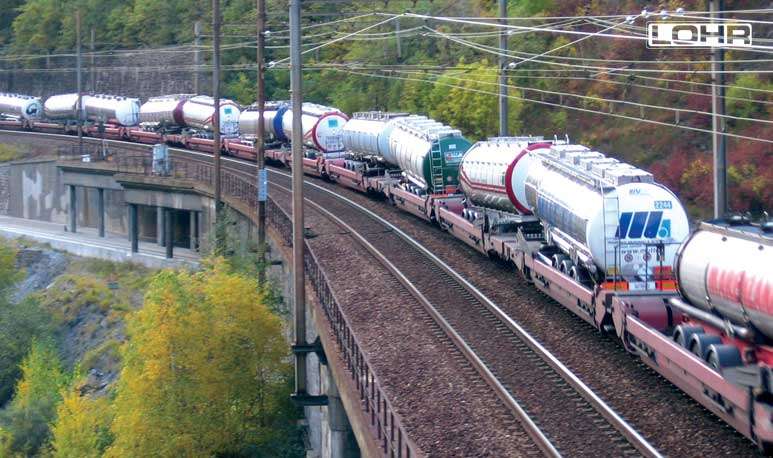 References and Projects
Since 2003 and the commercial deployment of several railroad lines highways, LOHR Railway System has proven its reliability and performance in real operating conditions and has become a reference system for road-rail modal shift.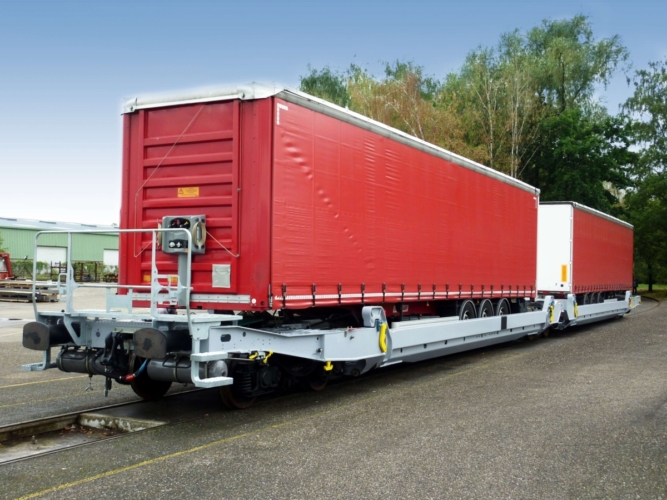 The Lohr UIC wagons
The LOHR UIC wagon makes it possible to transport standard 4 m high road semi-trailers on the main European lines with a minimum gauge of UIC GB1 without any modification to the existing infrastructure.